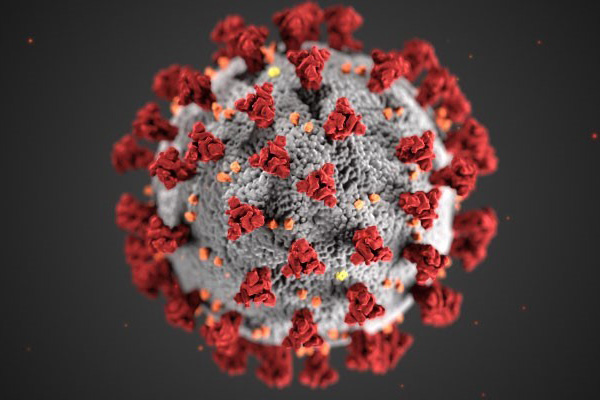 Local government managers throughout the world are working tirelessly to protect, support, and lead their communities through the developing COVID-19 pandemic. ICMA has created this resource page and continues to develop and curate resources for local government managers to help them in their response to the COVID-19 outbreak. ICMA will update this page as information becomes available.
Join ICMA Connect to participate in a discussion forum on COVID-19 with ICMA members and access a library for sharing documents, resources, links and more.
Get more content on the topic of COVID-19 in your inbox!
REOPENING OUR COMMUNITIES

Local governments find innovative ways to reopen restaurants for socially distanced dining.

We must learn from each other, monitor the results of the actions we take, and work together to lead our communities through this difficult time.

In this Q&A, Chuck Thompson of the International Municipal Lawyers Association helps answer questions ICMA members have on reopening public facilities.

Consider these three steps for managing risks when reopening public amenities.

Key items to consider in determining if your community can or should have telework options for personnel.

Creating a task force, or a recovery team, of local government employees can help guide and inform how best to reopen your facilities.

ICMA Mountain Plains Regional Director Karen Daly discusses the stresses of protecting the public health and reopening our communities.

Thoughts to consider as we envision the path forward. [PM Magazine, May 2020]

A 10-Point Preparedness Plan for Our Communities. [PM Magazine, May 2020]

Seven critical considerations most local government managers will need to make in the process of reopening their communities in the weeks ahead.

Richard Florida joined ICMA to share his thoughts on the path forward, which featured a 10-point plan to re-open our communities after the COVID-19 pandemic.

ICMA Executive Director Marc Ott discusses beginning to plan for re-opening our communities.

EMERGENCY RESPONSE & COST RECOVERY

PUBLIC MEETINGS & CRISIS COMMUNICATION

PUBLIC MEETINGS

Virtual public meetings have increased public participation and access.

ICMA Northeast Regional Director Patricia Vinchesi shares key questions to answer and other factors to consider when conducting remote public meetings.

ICMA's blog post provides advice from Kenmore, Washington, on conducting meetings remotely.

CRISIS COMMUNICATION

Strategies and insights to help local governments make their own outreach and engagement efforts more effective during this challenging time

Helping residents understand stay-at-home restrictions is a priority for local governments.

ICMA's complimentary e-book looks at ways to develop sound crisis communication practices to help citizens and local government personnel understand and deal with dangerous situations in a timely and prudent manner.

ICMA's infographic shows the roles and responsibilities of local government professionals in a crisis.

Insight into the biggest gaps in local government crisis communication strategies.

WORKFORCE & OPERATIONS MANAGEMENT

LEADING AND MANAGING YOUR WORKFORCE

What is the heart of your community saying?

Three engagement-related approaches that can help you during normal times or times of crisis.

The changing world relies on cyber leaders to manage through the known unknowns [PM Magazine, June 2020].

Managing uncertainty is difficult at best and sometimes seemingly impossible. Use these strategies to help manage your own uncertainty during the coronavirus pandemic.

A road map for avoiding, preparing for, managing, and recovering from a crisis. [PM Magazine, May 2020]

A sampling of ideas that local governments have employed to keep employees engaged and involved during the pandemic.

Leading a successful change process requires a clear reason, a solid strategy, and effective two-way communication.

There is great uncertainty about when and how to act. Yet the leaders and followers must act anyway.

How Hallandale Beach is kick starting the long-term recovery of its city during the COVID-19 pandemic.

Decision-making in local government requires sound planning, community engagement, and fiscal preparation.

Efficient tracking and scheduling of employees become simpler with a robust scheduling platform.

Managers from across the globe share how they are maintaining staff morale despite social distancing.

Many local governments have the capacity for remote work at their fingertips.

We in local government management need to create a culture of support and caring so that support is offered when we ourselves need it.

OPERATIONS MANAGEMENT

Remember these three basic principles as you evaluate appropriate cutback budgeting measures for your local government.

As local governments continue COVID-19 recovery operations, new emergencies emerge--from flooding to hurricane season. Here are some resources to help you prepare.

The summer of 2020 promises to be one of conflicting priorities—offering some ways to celebrate the season while following public health and safety guidance.

It is helpful from an enforcement perspective to have consistent laws and regulatory practices for the wearing of face coverings.

To redesign services, local government leaders need to cross boundaries and engage stakeholders inside and outside the organization.

Whether your local government is facing budget shortfalls this year or your local economy is taking a hit, every organization is feeling the effects of the pandemic.

Don't just "cut the budget;" rethink and redesign city services.

Neil Reichenberg of IPMA-HR shares information on the Families First Coronavirus Response Act and the CARES Act for employers and employees across America.

Local governments find innovative ways to provide internet access in response to COVID-19.

PowerPoint presentation that accompanied the May 8 Webinar: Fiscal and Organizational Strategies During a Pandemic.

Integrating disaster planning across your organization. [PM Magazine, May 2020]

A four-step COVID-19 recession response plan that can form the foundation of a local government's plan to address the crisis.

EMS leaders share practical, preventative measures you can follow in your community to best protect EMS personnel, reduce risk, and execute responsible EMS care.

This ICMA webinar, led by Andy Belknap, Senior Vice President, Management Partners, covered the first principles of cutback budgeting.

Use these best practices to enhance the cybersecurity of your local government teleworking plan.

Local governments must begin thinking through key changes in operational support to make certain they are able to meet the critical needs of their community.

ICMA's blog post provides a quick list of things to include and/or consider in your remote work policy.

ICMA's blog post provides guidance on how to remain cybersecure while increasing teleworking capacity.

EMS leaders share practical, preventative measures you can follow in your community to best protect EMS personnel, reduce risk, and execute responsible EMS care.

Local government managers can make effective use of the increased capacity generated by disaster response volunteers by considering the following recommendations.

LEADERSHIP CHALLENGESd

Local governments find innovative ways to provide internet access in response to COVID-19.

COVID-19 resources for Spanish speaking residents in your community.

Local government managers can make effective use of the increased capacity generated by disaster response volunteers by considering the following recommendations.

Key considerations in identifying potential emergency shelters for the homeless plus examples of what other communities are doing to provide shelters.

This CitiSpeaks blog provides insight on how COVID-19 response has impacted low income individuals and provides examples of how communities are supporting these populations.

SMALL BUSINESS SUPPORT

Despite staffing shortages and budget cuts, cities, counties, and towns are working to get small businesses back on their feet.

Call to Action: Arts nonprofits have access to new funds through the National Endowment for the Arts but deadline is approaching.

Federal relief funds have been committed but many small businesses do not have the cash flow to survive.

The US Small Business Administration provides low-interest disaster loans to help businesses and homeowners recover from declared disasters. Community foundations

The Community Foundation Public Awareness Foundation tracks nearly 190 state relief funds to support those affected by COVID-19 which direct critical relief to local nonprofits and partner with local governments and health organizations to help contain its spread.

LOCAL POLICY GUIDANCE

POLICY BANKS

NLC provides and categorizes policy examples of community responses.

NACo's map is continuously updated as new declarations and policies are issued in counties across the country in response to COVID-19.

ICMA POLICY SAMPLES

A template to help local leaders craft a message to the community about their first confirmed COVID-19 case.

ICMA's Coronavirus Discussion Guide for managers to begin planning with their leadership teams and partner organizations.

STRATEGIC PARTNER RESOURCES

ADVOCACY/GRANT MANAGEMENT

BUILDING TECHNOLOGY & SAFETY

CIVIC ENGAGEMENT

DISASTER RESILIENCY & PLANNING

EXECUTIVE RECRUITING

FINANCIAL SERVICES

HEALTHCARE & WELLNESS

MANAGEMENT CONSULTING

SOFTWARE & TECHNOLOGY
MORE RESOURCES ON CORONAVIRUS
Access more of the latest content on Coronavirus in local government.