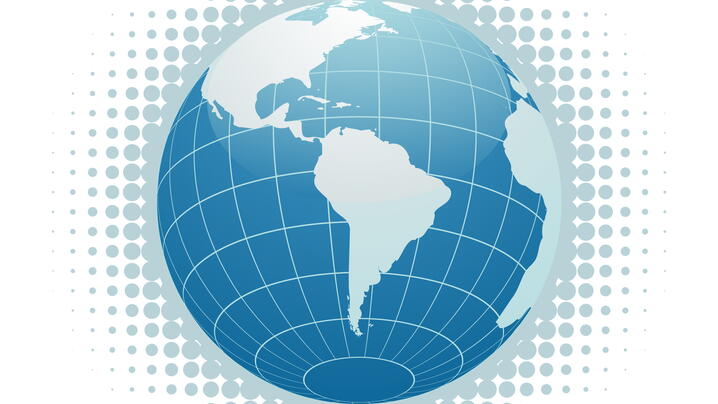 Visita ICMA México-Latinoamérica en Español.
In 2004, after implementing successful programs in Mexico for more than five years, ICMA established an office in Guadalajara to provide a presence in the Latin America/Caribbean Region. Since the 1990s, ICMA and its members had been strengthening Mexican institutions by improving service delivery, supporting municipal associations, bolstering national decentralization efforts, and facilitating citizen participation.
ICMA México-Latinoamérica (ICMA-ML) provides
Resources, information, and training on good governance through its Spanish-language Web site and other services
Assessment instruments and other programs that strengthen subnational institutional capacity
Software packages that facilitate daily operations and help make government more efficient using and processing valuable data
Opportunities for interaction among Mexican administrators, officials, and local government organizations and interaction between these parties and their counterparts in the United States.
ICMA-ML provides products and services for large and small municipalities and state and regional governments and also undertakes special projects such as study tours, conference presentations, training and tools to set up performance measurement systems and budgeting/finance models, assistance in work plan development and process analysis and restructuring, and short-term assignments on request. ICMA-ML also offers informational sessions describing the role of a professional municipal administrator.
Check out this spanish language video on the role of the municipal administrator created for a conference organized by the Federation of Latin American Cities and Municipalities.
Programs and Services
Local Government Software
ICMA-ML developed a strategic alliance with Tecnología Rethos, a software developer in Mexico, to develop software to help local governments in their day-to-day operations. ICMA-ML helped develop the content for the software, which includes applications for mobile revenue collection; administration of government assets; administration of results-based budgets and annual operating plans; modernization of cadastres; and initial migration to performance-based budgeting, allowing for the use of the logical framework methodology and development of the indicators.
Performance Measurement
ICMA-ML offers programs and models to help governments assess their operational capacity, establish performance indicators, measure progress toward established goals and standards, and obtain recognition for their achievements.
Citizens for Transparent Municipalities
ICMA-ML is a member of the Citizens for Transparent Municipalities (CIMTRA) Group, which originally came together as an alliance of more than 20 Mexican nongovernmental organizations (NGOs) to develop a metholodogy (tool) using a set of indicators to assess the degree to which municipalities implement "open government" practices such as access to information, effective communication systems with the public, and transparency in municipal government processes.
Municipalities in CIMTRA have adopted resolutions, improved citizens' committees, publicized previously classified information, and increased citizen interest in local affairs. For more information about CIMTRA en Español, visit www.cimtra.org.mx.
Past Projects
In past projects, ICMA-ML has:
Implemented the Regional Credit Rating Improvement Program, which helped selected cities, states, and other subnational authorities in the Latin America/Caribbean Region improve their ability to borrow at reasonable rates.
Developed an inventory of large landfills in Mexico, a guide for municipalities interested in generating energy from methane gas produced in their landfills, and a structure to promote the use of methane from landfills as a source of energy.
Developed online training courses in ethics/transparency and basic municipal management for the Monterrey Institute of Technology and Higher Education (Tecnológico de Monterrey, or Monterrey Tech), one of the largest private universities in Mexico.
Developed a guide for subnational governments and public-sector organizations to assist them in implementing the ten principles of the United Nations Global Compact.
Conducted other training and consulting projects to assist state and local governments seeking to measure performance, improve the effectiveness of elected councils, provide avenues for citizen participation, and adopt principles of professional management.