Join us in Burlington for Innovations in Program & Service Delivery
This conference engages innovative thought leaders to identify new trends and opportunities to better deliver programs and services to the people.
New, Reduced Membership Dues
A new, reduced dues rate is available for CAOs/ACAOs, along with additional discounts for those in smaller communities, has been implemented. Learn more and be sure to join or renew today!
Latest Podcast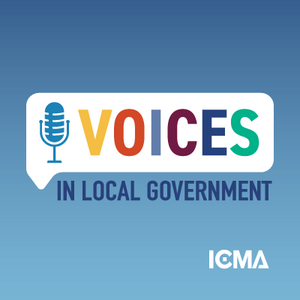 Cross-departmental use of Nearmap aerial imagery and data insights saves Lake County, IL time and money.

Subscribe to PM Magazine
Get the official, award-winning magazine of ICMA, a trusted source of local government management information.
Put Your Job in Front of the Right People
The Job Center is the best place to reach local government professionals. Post your featured job in minutes with more visibility through promoted search results, email, and more.
Notice regarding website upgrades from MissionSquare Retirement (formerly ICMA-RC)
Please note that MissionSquare Retirement, formerly ICMA-RC, recently upgraded their secure websites. The ICMA website is not impacted by these changes. If you have any questions for MissionSquare regarding your retirement plan account, please visit www.missionsq.org. Thank you.