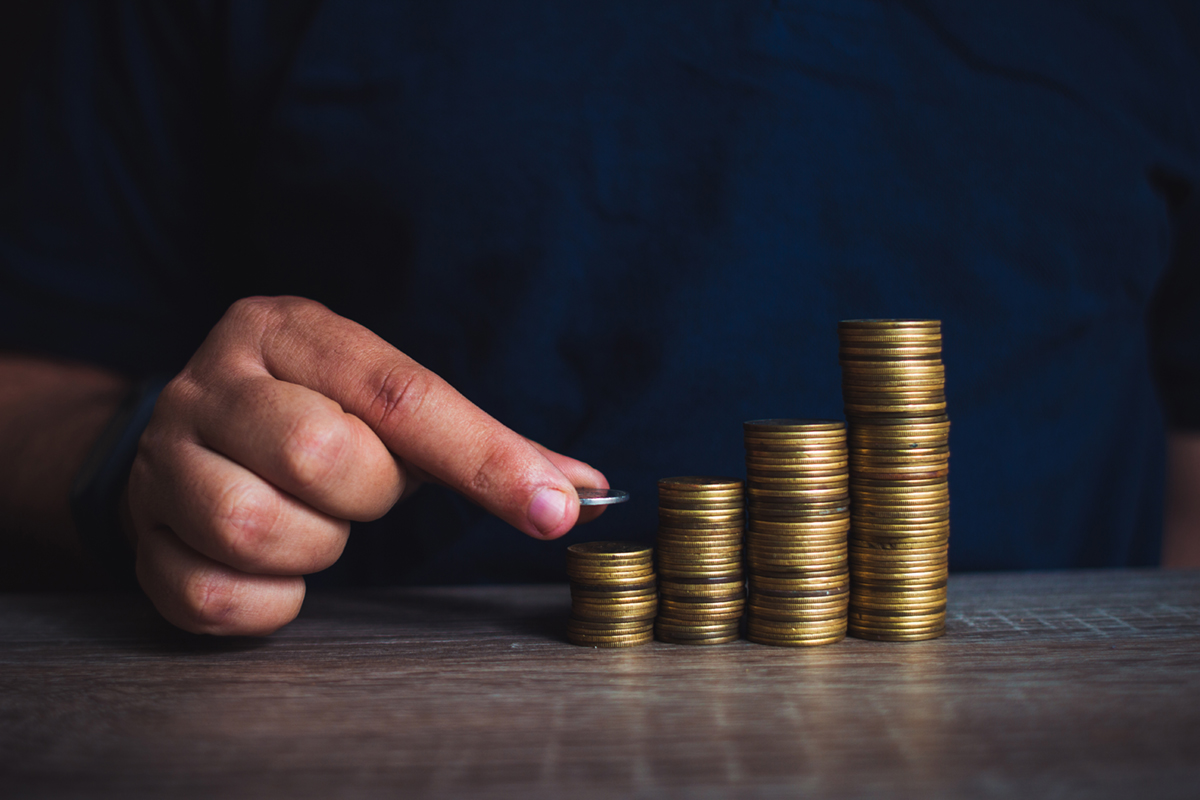 The median annual base salary for all local government chief appointed managers and administrators (CAOs) was $136,345 at the end of 2018, according to an ICMA survey of members conducted in January 2019.
The median base salary for municipal CAOs at the end of 2018 was $135,140, an 0.2% increase from last year's survey where the median base salary was $134,875 for municipal CAOs.
County CAOs reported a median base salary of $142,674 at the end of 2018. In the 2017 survey, they reported a median base salary of $145,986, 2.3% higher than the median in 2018. This median salary decrease is likely due in large part to the decrease in the respondents' median population served, which was 83,411 in 2017 and 57,956 in 2018.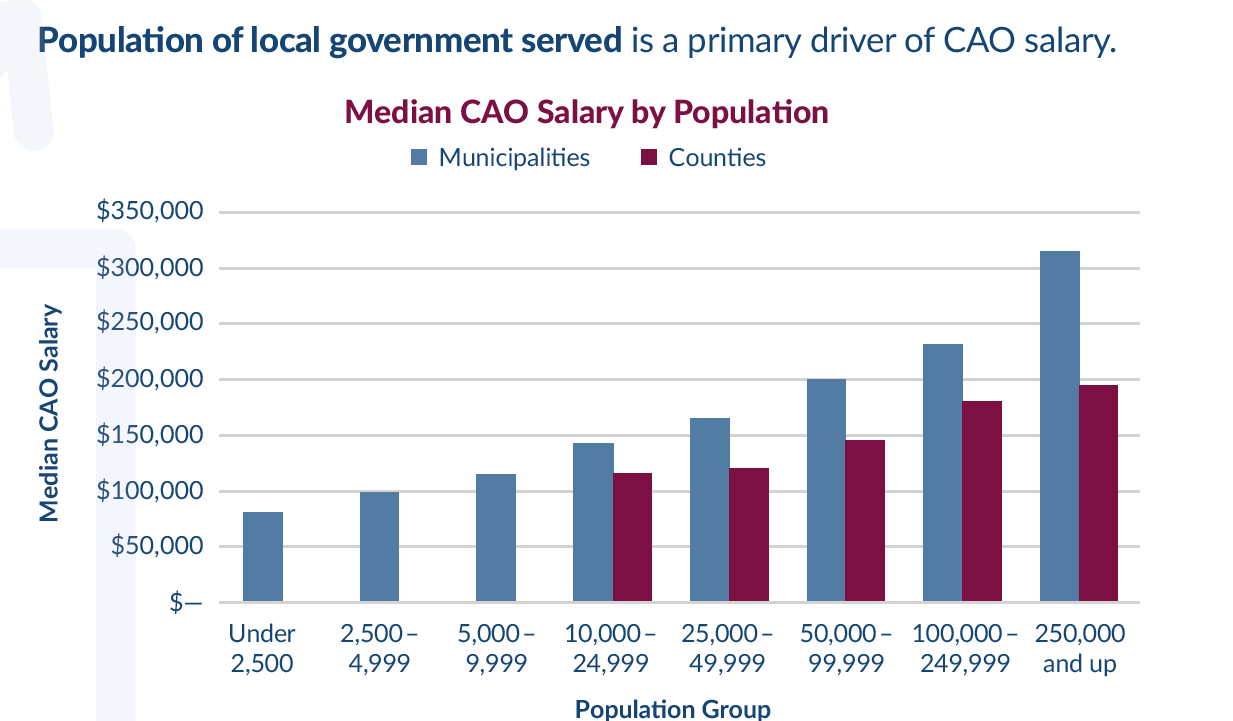 More than three-fourths (81.2%) of respondents to the survey reported that they received a salary increase in 2018. Raises are most frequently based on merit but can also be based on cost of living adjustment (COLA) alone or in combination with merit.
71.0% of survey respondents were an assistant CAO or department head before being appointed as a CAO.
On par with the 2017 survey, more than half (57.0%) of respondents' base salary information is publicly accessible on their local government's website.
Other highlights of the 2019 ICMA CAO Salary and Compensation Survey results include:
Health insurance (93.1%), retirement benefits (91.1%), life insurance (89.4%), annual leave (89.4%), and sick leave (86.8%) were the employee benefits in addition to their base salary most often identified by respondents.
65.7% of responding CAOs reported receiving a defined benefit pension or retirement plan, while 42.4% reported receiving a defined contribution toward a 457 plan, and 31.3% reported receiving a defined contribution toward a 401(a) or 401(k) plan.
13.0% of responding CAOs changed jobs in 2018, while respondents reported an average tenue of 6.1 years in their current position.
The 2019 ICMA CAO Salary and Compensation Survey was administered in January 2019. It was sent to ICMA member CAOs via email containing a hyperlink to the questionnaire. A total of 2,994 ICMA members received the survey and 1,279 completed it for a 42.7% response rate. The respondents represent municipalities, counties, and regional agencies or councils of governments across 48 states (no responses were received from Hawaii or Mississippi).
ICMA is pleased to provide detailed results of this survey as an exclusive member benefit. Review the results of the survey to learn more. ICMA also encourages local governments to review and adopt ICMA's Guidelines for Compensation whenever considering compensation for a public sector position.
New, Reduced Membership Dues
A new, reduced dues rate is available for CAOs/ACAOs, along with additional discounts for those in smaller communities, has been implemented. Learn more and be sure to join or renew today!