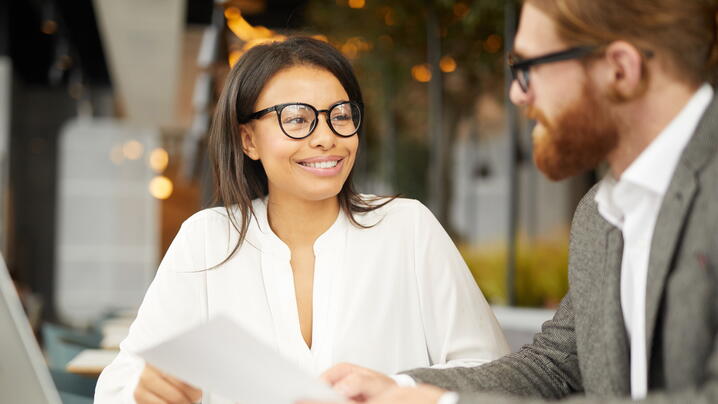 Become a Coach
The ICMA Coaching program offers the opportunity for ICMA members to serve as coaches in the online 1-1 Coaching program. Select this option to have ICMA staff contact you with more information about being a coach. Explore more program information at icma.org/coaching.
Become a Legacy Leader
ICMA invites Credentialed Managers to become a "Legacy Leader" and help enrich the profession by mentoring the next generation, supporting their professional development, and encouraging them to belong to ICMA as the professional organization that meets their unique needs.
Host a Local Government Fellow
ICMA works with graduate schools and local governments nationwide to place recent MPA/MPP graduates in one and two-year management Fellowships under direct supervision from a senior manager. Select this option to have ICMA staff contact you with more information about hosting a Local Government Management Fellow.
The process begins with a completed Letter of Intent to Host. Submit the letter early to have your community listed when students apply in September. To have access to the most candidates, complete your letter of intent before January 31, as candidate finalist files are distributed to hosts in February. Hosts can sign up later, but be aware that candidates begin accepting offers early. Explore the Benefits of Hosting, FAQs, for more details on projects Fellows have managed for their host communities. Contact Rob Carty at 202/962-3560 orlgmfprogram@icma.orgif you have any questions about the program!
Host a Southeast Asian Fellow
ICMA is working with the U.S. Department of State on a program which brings young professionals from Southeast Asia in Spring and Fall to the United States to learn about environmental sustainability issues in this country while working on a project in your city or county. Participants host two international fellows for four weeks. Hosts will have the opportunity to nominate a staff member to travel for two weeks to a Southeast Asian community for a reciprocal visit to deliver technical assistance and consultation to help engage citizens and civil society organizations.
Host a Veteran Fellow
There are approximately 200,000 service members leaving the military every year and you are able to tap into this talent through ICMA's Veterans Local Government Management Fellowship. There is NO COST to your organization and although we would like all of them to find employment through the fellowship, there is no requirement to provide a job offer. You can find more information about becoming a host organization. Reach out to our program manager at 202-962-3551 or email lphillips@icma.org and sign up today!
Pro Bono Opportunities
ICMA works in the United States and around the world to increase the capacity of local governments. Through pro-bono support, local government chief administrators and their departmental specialists have been instrumental in the success and innovation of ICMA's global programs and projects for many years. Their strong technical knowledge and daily management experience enhance the credibility and quality of our on-the-ground efforts through peer-to-peer learning opportunities. Pro bono support is not only valued during the implementation phase of our activities, but also through the proposal stages as we thoughtfully design practical and tailored approaches to pressing government needs.