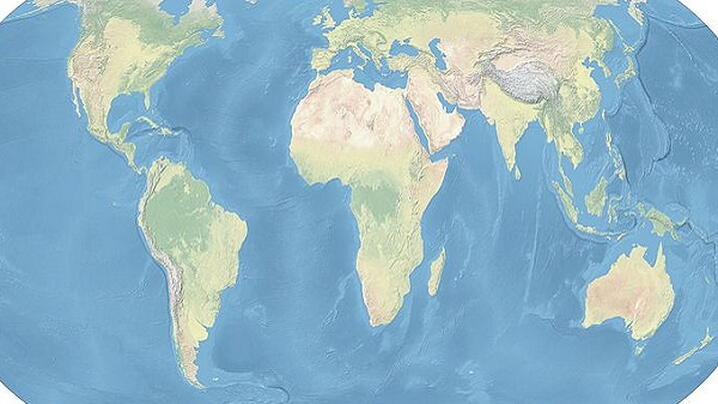 ICMA maintains close ties to state-based associations of local government professionals through its regional relationship management efforts supported by a network of ICMA Regional Vice Presidents, Regional Directors, and other dedicated ICMA staff who serve as liaisons. In addition, ICMA maintains formal relationships with 39 international and multinational affiliates. ICMA strives to closely align its work with all affiliate groups and to measure progress over time. Formal affiliation agreements provide a framework for documenting how we work together to build on key strategic initiatives. Through these agreements we can collaborate to set specific, mutually beneficial goals.
The purpose of these affiliate relationships is twofold:
To reinforce the importance and value of the relationship between ICMA and affiliated associations, and the value of belonging to both.
To complement the support and delivery of services to local government management professionals.
Our goal is to complement one another's efforts, grow our respective memberships, and share resources.
Areas of specific emphasis include:
Ethics
Leadership and Professional Development
Advocacy for the Profession
Membership Development, Engagement, and Support
ICMA Governance
Inclusiveness and Diversity Initiatives.
Leadership
ICMA and state associations collaborate on promoting and celebrating the highest ethical standards of professional behavior, and promotion and defense of the council-manager form of government. Joint professional development activities will underscore a commitment to lifelong learning. Through advances in technology, ICMA and state associations can more effectively gather and share information, so that together we become the preeminent source of information about leadership and management of local government. ICMA is committed to highlighting to all local government professionals the value of belonging to their respective state association and to ICMA.
Professional Development
ICMA also works closely with affiliate association staff to assist with conference program planning, ensure ICMA leadership representation at meetings, and support the network of staff in association management practices.
State Associations
ICMA has longstanding relationships with seven national affiliates with the most recent addition of CivicPRIDE.
International Affiliates
ICMA maintains affiliate relationships with local government professional organizations worldwide. These mutually beneficial partnerships are formalized by signed agreements that commit both organizations to:
Collaborate in the exchange of leading practices and expansion of each organization's knowledge base.
Expand the international perspectives of each organization's individual members.
Join resources where appropriate to more effectively foster professional local government management worldwide.
In maintaining these relationships, senior officials of each organization attend each other's conferences; liaisons assigned by the ICMA International Committee and organization staff establish annual work plans and contribute to each other's publications; and members engage in one-on-one exchanges through the International Management Exchange Program. 
Upcoming Events
April 26, 2022 | 11:00 a.m. Central Mexico time
Organized by University of Guadalajara in Mexico. ICMA México-Latinoamérica will be presenting at this event.
Contact Salvador Torres Dávalos (storres@icmaml.org) with questions
Broadcast by Zoom
May 4 - 5, 2022 | Wellington, New Zealand
What does the future look like? What are the opportunities and challenges ahead?
How can we focus, prepare, think differently, and respond to these opportunities and challenges? With demographic changes, fiscal pressures, a disrupted climate, and a pandemic to add to the mix, we face a time of immense pressure and rapid change.
Taituara Conference to learn, network, and be inspired to create our future.
May 6, 2022 | Vejle, Denmark
The Danish government wants to 'set free' the public sector by removing many of the regular restraints and regulations. What will that entail and what kind of leadership does that call for?
Please use Google Chrome and the Google Translate tool to view the website. Website language is in Danish.
May 12, 2022 | 2 - 3pm EST
Free webinar organized by the Canadian Association of Municipal Administrators.
May 12 - 15, 2022 | Leuven, Belgium
Exello.net's annual conference.
Please contact Exello.net with questions.
Please use Google Chrome and the Google Translate tool to view the website. Website language is in Dutch.
May 11 - 12, 2022 | Wellington, New Zealand
Join an exciting range of expert speakers who will share their wisdom, insight, and experiences on best practices in navigating the partnerships required to deliver on well-being outcomes for communities.
May 12 - 13, 2022 | Nusa Dua Bali, Indonesia
APEKSI organizes a sustainable procurement forum and expo in collaboration with the National Electronic Catalog Association. There is going to be presentations from the National Public Procurement Agency, local governments, and private sector representatives.
Please contact Indah Wibi Nastiti at indah@apeksi.or.id with questions.
Please use Google Chrome and the Google Translate tool to view the website. Website language is in Bahasa.
May 22 - 24, 2022 | Prague, Czech Republic
Professional webinar organized by the Association of City Managers of the Czech Republic (STMOÚ).
Please use Google Chrome and the Google Translate tool to view the website.
June 9 -11, 2022 | Roskilde, Denmark
The Transatlantic Dialogue (TAD) is the Ryders Cup of public administration where American and European public administration scholars meet to discuss and challenge each other and exchange theoretical perspectives, methodological strategies and empirical findings. The main theme of this year's conference is "Strategic Management of Public Sector Transformation in Turbulent Times: Enhancing Collaborative Governance and Co-creation of Public Value".
June 16 - 19, 2022 | Bornholm, Denmark
KOMDIR will host two festivals including debates about democracy, politics and public administration. The first festival is about new political leadership and thereby a change in the role of public servants. The second one will focus on the new generation entering the job market and how public sector can attract the new generation and what it can gain by focusing on different cultures and languages exist in the society.
Please use Google Chrome and the Google Translate tool to view the website. Website language is in Danish.
July 1, 2022 | Georgia
NALAG organizes a workshop to discuss the findings of needs assessments conducted in 10 municipalities.
Please contact Tatiana Bokuchava at tbokuchava@nala.ge with questions.
Register for the ICMA Annual Conference
Join us September 17-21 in Columbus/Franklin County, Ohio for the 2022 ICMA Annual Conference.