Creating and Supporting Thriving Communities
ICMA's vision is to be the leading association of local government professionals dedicated to creating and supporting thriving communities throughout the world. We do this by working with our more than 11,000 members to identify and speed the adoption of leading local government practices in order to improve the lives of residents.  ICMA offers membership, professional development programs, research, publications, data and information, technical assistance, and training to thousands of city, town, and county chief administrative officers, their staffs, and other organizations throughout the world.
ICMA Leadership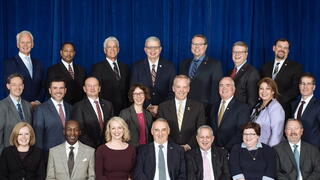 The 21-member Executive Board oversees the business of ICMA. The Board also enforces the...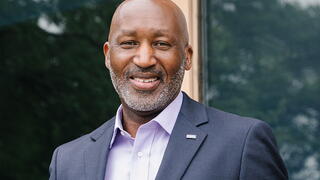 As executive director and CEO, Marc A. Ott oversees all aspects of ICMA, including membership, staff, and implementation of the Executive Board's strategic objectives.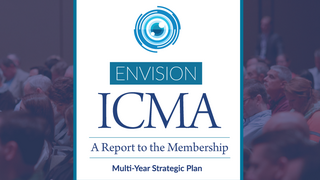 The ICMA Executive Board approved the ICMA Strategic Plan at its February 2017 meeting after ICMA members completed a two-year strategic planning process.
The "I" in ICMA
To deliver on its vision of being the leading organization of professionals dedicated to creating and supporting thriving communities throughout the world, ICMA's international work includes:
Support for international members including an International Committee of the ICMA board,
Formal affiliate relationships with international local government organizations throughout the world,
Mission-driven international development programs which combine the experience of local government practitioners with that of researchers and expert consultants to design, implement, and evaluate local government management projects worldwide and,
Identifying and sharing best practices from around the world to facilitate their rapid adoption.
"I love ICMA because there are so many different opportunities within the organization to become the best manager that you possibly can be... Whenever there is a problem or question or you just want to get some confirmation, you can always go to ICMA."
Mrs. Kimiko C. Black Gilmore, MPA - ICMA Member since 2011