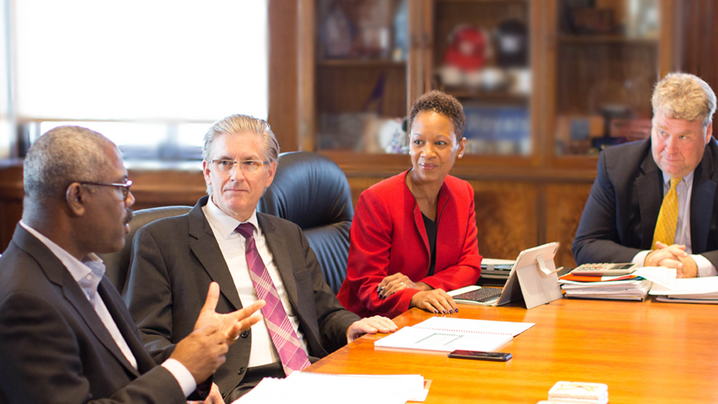 Promoting an ethical culture is a key leadership responsibility. ICMA promotes the highest standards of ethical conduct in the local government management profession by providing advice, education, and training to members and enforcing the ICMA Code of Ethics through a peer review process. In addition, ICMA provides training and technical assistance to local governments to promote ethical conduct by local government staff, elected officials, and those appointed to serve on boards and commissions.
Ethics Training and Technical Assistance for Local Governments
Experienced trainers and local government experts provide a variety of workshops and technical assistance services to your local government - special programs are available for elected officials and other targeted groups. Local governments may also work together to offer a multi-jurisdiction program.
Ethics workshops offer a framework, complete with practical strategies and tools, to help your organization build a more ethical workplace and culture. The ICMA approach is interactive, motivational, and grounded in public service values. Using real world examples, participants will learn how to build ethical habits to deal with the difficult situations that arise.
ICMA on-site and online training offerings for staff, leadership, elected officials, and boards and commissions include:
Ethics at Work
Promoting an Ethical Culture
The Role of Leaders in Building an Ethical Culture
Elected Officials and the Public Trust
And more!
View descriptions of ICMA ethics training offerings
Ethics Workshops for State Associations
As part of the mission to promote ethical leadership, ICMA offers ethics sessions for state association and affiliate meetings. Offerings include "Ethical Survivor" and "Ethical Jeopardy". Both sessions are designed to build knowledge about the ICMA Code of Ethics and ethical issues in a fun and engaging format. Also, ICMA can tailor session content to suit the interests and needs of the state association.
Ethics 101 e-Course
The ICMA Ethics 101 e-Course is a self-paced, online program containing eight modules that strengthen your jurisdiction's ethical culture by making sure your staff has a proper grounding in your organization's values and can deal with ethics issues that arise on the job.
Visit the ICMA Ethics 101 e-Course Home
Get More Local Government or State Association Ethics Training Information
For more information or to schedule ICMA local government or state association ethics training and technical assistance services, contact Jessica Cowles, ethics director, at jcowles@icma.org.