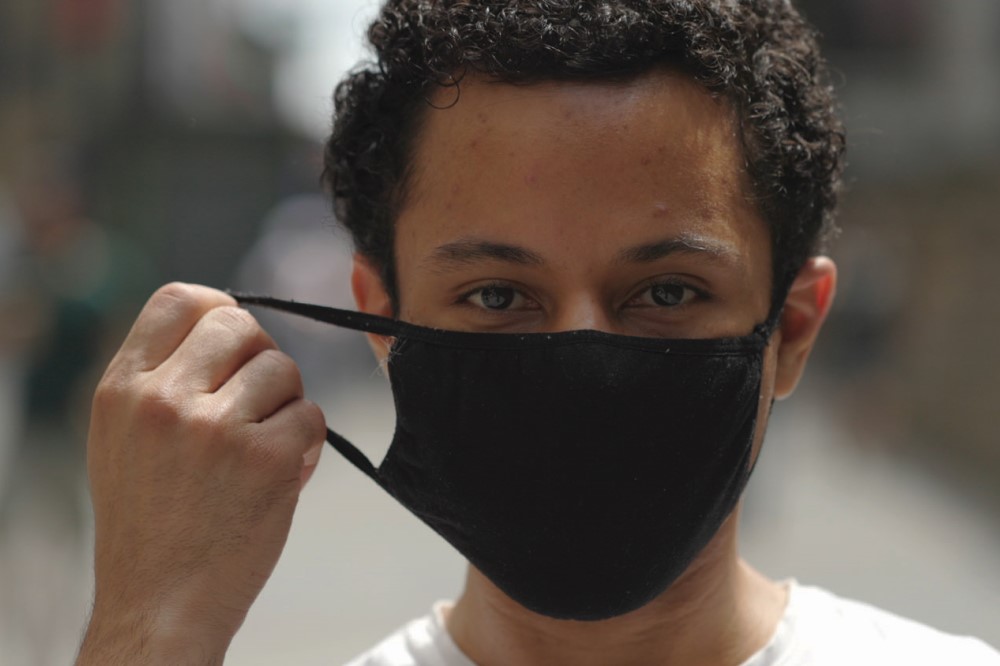 On the topic of threats and emergencies, we asked Manisha Paudel, equity coordinator of Des Moines, Iowa, for insight into the challenges of 2020, how to adapt in 2021, and how to find opportunity among uncertainty.
What were the biggest challenges for your community in 2020?
The cumulative impact of disparities caused by the COVID-19 pandemic, a severe storm named Derecho, protests against injustice, and existing barriers and challenges made it absolutely difficult for residents of Des Moines. The pandemic has revealed and simultaneously exacerbated inequities in our community. We noticed the overrepresentation of Black and Latino Iowans in the COVID-19 cases, which was a direct reflection of existing disparities across racial and economic lines. The overrepresentation in the essential workforce—paired with low wage, unfavorable workplace policies, and inadequate workplace safety measures—put Black, Indigenous, and People of Color (BIPOC), as well as immigrants and refugees, at higher risks of contracting the virus. This also led to loss of jobs or payable hours, which compounded the negative impact on these residents. While facing the surging pandemic, our residents also dealt with a historic storm, as well as social distress due to national and local injustices.
How should local government leaders and their communities adapt in 2021?
This year has proven that disasters and difficult times don't spare anyone. They may not have the same impact on everyone, but they still have an impact. As a community and even around the world, we are far more connected than most of us realize. A few small businesses being forced to close due to financial crisis does have an impact on the larger community. Digital and technology inequity has further expanded the divide, and as the world becomes more technologically globalized, it becomes the responsibility of local government leaders and their communities to adapt. Whether it was navigating remote learning for children, working from home, or even conducting basic household business via online tools or phone applications, it was a brand-new challenge for many households. Technology is not only a means of communication and service delivery, but a primary tool to amplify and strengthen quality of life for every individual.
Most importantly, all communities must create a recovery as well as impact-mitigation plan, and use linguistically and culturally effective means to communicate the plan with the community, especially the minoritized, marginalized, and vulnerable community groups. Resilience and equity must be the cornerstone of all actions, whether it's in the planning phase or the implementation phase of services and resources.
Are there any opportunities that you see rising out of the challenges your community faced in 2020?
All aspects of institutional and structural inequities have come to the surface, heightening the level of awareness not only among our residents, but also key community leaders. The increasing communitywide efforts and initiatives to advance and promote equity in Des Moines has helped normalize our own organizational efforts to create and sustain an equitable community.
Looking ahead, what do you think local government leaders should keep in mind in their emergency preparation?
Even the best intended solutions or actions to respond to crisis will need to be done using an equity lens. This is not only to ensure inequities are not further perpetuated or even worsened, but it could very well be an opportunity to eliminate existing barriers, inequities, and injustice that exist in our communities. The reality is that any single crisis or event will affect people differently given their unique circumstances, but as local government leaders, we are often quick to identify a single solution or approach. Moving forward, we must be mindful of who continues to be burdened by the action we take, even if the burden was not our intention.
MANISHA PAUDEL is equity coordinator of Des Moines, Iowa. A native of Nepal, she has over eight years of U.S. local government experience, and previously worked in North Africa and Southeast Asia. She is co-chair for the steering committee of Government Alliance on Race & Equity (GARE) and a member of ICMA Equity Cohort.
---
This article is an Inclusion, Diversity, Equity, Accessibility, Leadership, and Social Justice (IDEALS) column. This monthly column in PM magazine will provide space for members, the executive board, partners, and staff to share stories of great successes, hard-fought attempts, or moments of reflection around inclusion, diversity, equity, accessibility, leadership, and social justice in local government. Speak up, ICMA!
Email us your thoughts on the issues of equity, inclusion, race, and social justice to speakup@icma.org.
New, Reduced Membership Dues
A new, reduced dues rate is available for CAOs/ACAOs, along with additional discounts for those in smaller communities, has been implemented. Learn more and be sure to join or renew today!