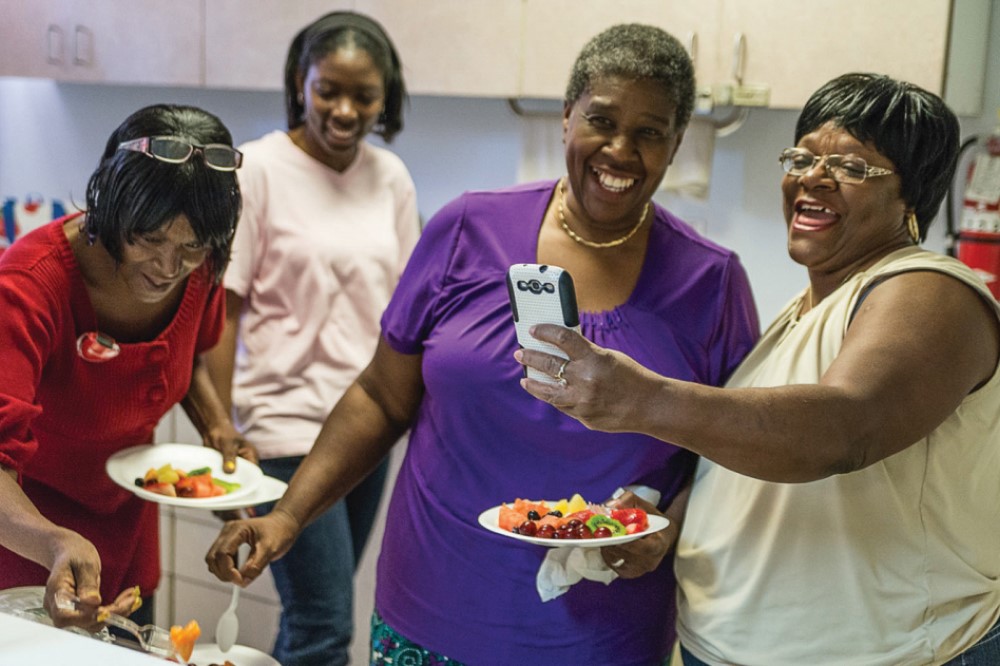 The year 2020 was a year that built the case for resilience. With any luck, and more importantly, insight, one lesson from the layered crises of 2020 will be that communities need to enhance their resilience to epidemics, other natural disasters, and their associated economic and social fallout.
Resilience is greater in communities that are thriving, and not just for the few, but for the many. This means improving equity, a quality that is perniciously elusive and is not created without clear intent and action. Too many cities have focused on improving economic, health, and social outcomes, only to see some populations fall further behind. Yet this reality is not happenstance, as in the words of W. Edwards Deming: "Every system is perfectly designed to get the results it gets."
By deliberately improving equity and rebalancing our public investments alongside other sectors, communities can create the conditions for broad-based community well-being that helps all people thrive now, while providing resilience against future challenges, be they natural, man-made, or combinations of both.
2020 Unmasked Pervasive Inequity and System Failure
COVID-19 has made clear our nation's disparities in health, economics, and social well-being. The populations that have suffered most are those that started with poorer health, economic status, and social status. As of mid-December, Black Americans had a COVID-19 death rate nearly twice that of white Americans and the death rate for Latinx Americans was nearly 40% higher, according to the COVID Tracking Project at The Atlantic.1 The number of infections per capita was roughly 50% higher for both of these communities, compared to whites.
Several factors account for these differences, including disparities in education, health, economic opportunity, and social status. Black and Latinx populations, with less access to the vital conditions for intergenerational well-being, 2 tend to have more health problems 3 that make them particularly vulnerable to diseases like COVID-19. A Harvard University study also showed that other factors include less access to good health care and the fact that people of color are overly represented in front-line and essential jobs that make them even more vulnerable and susceptible to infection. 4
Improving Equity and Resilience for All
Creating equity means improving conditions for more vulnerable populations to the standards enjoyed by others, so that we can all enjoy healthy, prosperous, fulfilling lives. To do so, "across-the-board" strategies need to be mixed with targeted measures to address disparities, enhance living conditions, and improve opportunities.
Community-wide well-being and resilience will only be created when equity is evident in all areas of life, including health, economics, and social factors. Not only does this work toward equity result in direct improvements for communities suffering from disparities, but, as COVID-19 has highlighted, it also creates indirect improvements for other populations as well—and thus for the whole community. A study by Citi, for example, shows that the nation's GDP would grow by $5 trillion by eliminating racial disparities. 5
Beyond the broad categories of health, economic, and social equity are the many conditions that comprise well-being. As illustrated in a recent guild for local action, Thriving Together, A Springboard for Equitable Recovery and Resilience in Communities Across America, these elements include qualities like humane housing, lifelong learning, and meaningful work and wealth, most of which are not currently available equitably. 6 Many of the social determinants of health 7 are also determinants of well-being generally, and are often the subject of pragmatic local efforts to improve equity.
Equity is best defined by those experiencing inequity. Too many good intentions are aimed at improving equity using definitions and strategies driven by outsiders or those with relative privilege. Not everyone wants the same number of police officers or basketball courts in their community. True equity requires inclusive civic engagement to identify community values and pragmatic local action.
Where Are Equity and Resilience Efforts Working?
West Side Chicago
In 2017, several health providers and the Cook County Health Department convened a gathering to discuss disparities in chronic diseases like diabetes, asthma, hypertension, and infant mortality rates in 10 West Side Chicago neighborhoods. Health assessments had shown that these and other health issues were limiting the life expectancy of residents to 69 years, which was 16 years shorter than life expectancy in wealthier neighborhoods a short distance away.
From this first convening, which included 120 individuals and representatives from 50 organizations, was formed West Side United (WSU), a collaboration of six hospital systems, dozens of community partners, and many individuals, with a commitment that half of the members of its Executive Leadership Council be residents. 8
In its early meetings, WSU discussed root causes of inequities, including structural racism, violence, and other social determinants of health, and set four priority areas: economic vitality, education, health and health care, and neighborhood and physical environment. From that list they developed a set of metrics to track progress on 14 indicators of well-being, including items like high school graduation rates, food access, and housing cost burden.
WSU has targets and strategies for each of its 14 indicators. For example, the group has set a goal of increasing median household income in the area to $57,652 in 2030; in many West Side neighborhoods, it is only $30,000–40,000 today. The overall goal for accomplishing this is "enriching the vibrancy of West Side communities by investing in people and local businesses." 9
Though it's been only a couple of years, WSU is already showing progress. Its tracking site shows the community has generated 1,700 new hospital hires, $6.5 million in local impact investing, and $125,000 in grants to support co-location of mental health services in the community.
Dubuque, Iowa
After a long period of industrial decline, the people of Dubuque have built a thriving economy and a safe and welcoming city for all residents. The city used a community visioning process to earn designation as an All-America City in 2007, and has addressed changing racial demographics by creating several programs to educate the public about the value of diversity and equity.
In 2012, Dubuque's business community, the Community Foundation of Greater Dubuque, local nonprofits, and local government worked together to create Inclusive Dubuque. 10 The initiative gathers demographic data, conducts surveys, and convenes community dialogues, focusing on equity in housing, economic well-being, education, health, safe neighborhoods, transportation, and arts and culture.
Following the update of a Community Health Needs Assessment in 2018, special efforts were made by a nonprofit center called the Crescent Community Health Center and others to improve access to care and health services to lower-income populations. One population with particular needs is the city's Marshallese community, which has suffered from high rates of heart disease and diabetes. Crescent worked with others to expand preventative care to this community, resulting in a 38% decrease in hospital visits. 11
After being ranked last in the nation in terms of fruit and vegetable consumption, and with obesity being named as a top community health concern, a network of area organizations and community members worked to advance local food system development in the Greater Dubuque area. Results include a 24% increase in people registering for the SNAP food voucher program, over 17,000 meals being delivered through the city's playground program, and healthier food options for schools and homeless shelters.
Southeast San Diego
The Southeastern San Diego Cardiac Disparities Project is a program of Be There San Diego, a coalition of patients, communities, healthcare systems, and others working together to prevent heart attacks and strokes in Greater San Diego. 12 The Disparities Project focuses its efforts on a largely African American area of San Diego, where 55% of the families earn less than the self-sufficiency standard and the rate of heart disease is much higher than average.
Led by Elizabeth Bustos and Reverend Gerald Brown, the Disparities Project seeks to "transform the individuals and organizations it's touching, leading to improved health outcomes, helping to achieve health equity and ultimately delivering social justice to a community historically lacking it." 13
Bustos and Rev. Brown built relationships with over 20 congregations to develop individualized "heart-healthy plans" to reduce heart attacks and strokes based on their unique demographics, resources, and needs. Each plan was required to have three components: nutrition education, exercise and health monitoring, and tracking of participants' blood pressure and weight.
In addition to the Disparities Project, Be There San Diego has worked with nine health care teams across San Diego County to deploy a health coach program to support enrolled patients in treatment for cardiovascular risk factors. Between 2010 and 2016, the coalition reduced heart disease by 22%, preventing a total of 3,826 heart attacks.
The Opportunity Before Us
"Never let a good crisis go to waste." —Winston Churchill
The COVID-19 pandemic, while disastrous, also offers an opportunity for reform and renewal. As Joel Mills, senior director of the Center for Communities by Design, writes,
Everyone across the globe—all of us—have suddenly been thrust into a shared experience that both unites humankind and forces consideration of where we are as a society. If ever there were a time for reflection and an assessment of our collective well-being, it is now. We have reached a moment of reckoning. 14
This is a time when we can recognize that each of our well-being is bound up in each other's well-being, that diversity is our greatest asset, and that collective liberation and resilience are shared assets that are built via trust and reliability over time. Further, we have an opportunity to address equity starting with the premise of respect and human dignity for all, rooted in the needs of marginalized communities and the timeliness of the political will and power expressed during the past year.
Now is the time for local and regional communities to do what only they can do—to engage their residents to take actions rooted in local context, culture, and assets to make pragmatic, trans-partisan efforts that build equitable well-being and resilience, including comprehensive strategies to enhance mental health, 15 civic muscle, 16 and the many social determinants that channel the course of our lives.
Hundreds of communities have already embarked on this path, stretching local resources to connect people of color with disease prevention services, modifying policing policies and practices, and removing public symbols of racism and division. Join us as we recognize these communities at this summer's All-America Cities event, with a focus of Building Equitable and Resilient Communities.17
An Invitation
We invite local government leaders to think beyond your span of control to a broader sphere of influence. The pandemic has left most cities, counties, and towns struggling to fund core services. Why not use this crisis as an opportunity to change practices, policies, and investments to better reflect local priorities? With equity joining the traditional goals of efficiency and effectiveness, we could create a balanced portfolio of public services that addresses community needs like humane housing and lifelong learning, which, in turn, reduce the need for spending on policing and other back-end services.
Better yet, by serving as a convener, local governments can bring other players and resources to the table—nonprofits, businesses, faith-based organizations, and residents—to collectively define and help achieve goals that create vital conditions for all. In doing so, local governments can build civic muscle, the sense of belonging and power to shape and deliver on a common vision.
All across our country, people are asking for racial fairness, smarter policing, and economic opportunity. The costs of our failure to invest in health, education, and affordable housing are creating a deepening deficit in government's ability to provide even the most basic services and causing a cascading decline in the quality of life for all Americans.
Let's make 2021 the beginning of a renewed covenant in America's cities, a promise kept to build equitable, resilient communities by engaging our residents and rebalancing our investments so that all may thrive.
 DOUG LINKHART is president, National Civic League (dougl@ncl.org).
TYLER NORRIS is CEO, Well Being Trust (tyler@wellbeingtrust.org).
Endnotes and Resources
1 https://covidtracking.com/race
2 https://winnetwork.org/vital-conditions
3 https://www.ncbi.nlm.nih.gov/pmc/articles/PMC2837459/
4 http://sitn.hms.harvard.edu/flash/2020/racial-disparities-in-covid-19/
5 https://ir.citi.com/NvIUklHPilz14Hwd3oxqZBLMn1_XPqo5FrxsZD0x6hhil84ZxaxEuJUWmak51UHvYk75VKeHCMI%3D
6 http://www.ihi.org/resources/Pages/Publications/thriving-together-a-springboard-for-equitable-recovery-and-resilience-in-communities-across-America.aspx
7 https://www.healthypeople.gov/2020/topics-objectives/topic/social-determinants-of-health
8 https://westsideunited.org/
9 https://westsideunited.org/our-impact/impact-areas/economic-vitality/
10 http://inclusivedbq.org/
11 https://www.nationalcivicleague.org/promising-practices/health-care-for-all-dubuque-ia/
12 http://betheresandiego.org/blog/news/director-s-message-5
13 https://www.nationalcivicleague.org/promising-practices/san-diego-ca-rwjf-health-equity-award-winner/
14 https://www.nationalcivicleague.org/facing-our-john-gardner-moment/
15 https://www.debeaumont.org/wp-content/uploads/2020/08/mental-health-action-guide.pdf
16 http://www.ihi.org/resources/Pages/Publications/thriving-together-a-springboard-for-equitable-recovery-and-resilience-in-communities-across-America.aspx
17 https://www.nationalcivicleague.org/america-city-award/
New, Reduced Membership Dues
A new, reduced dues rate is available for CAOs/ACAOs, along with additional discounts for those in smaller communities, has been implemented. Learn more and be sure to join or renew today!