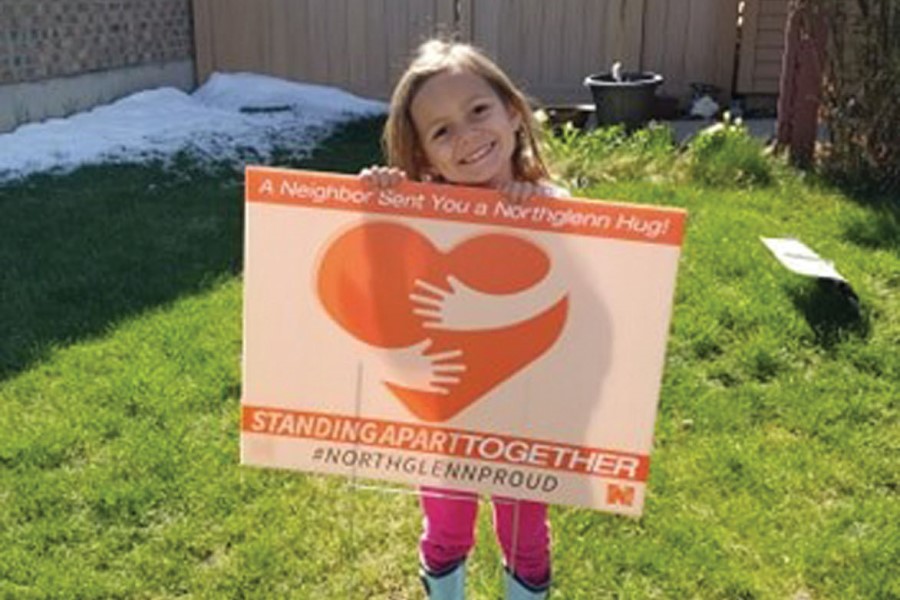 On March 30, Colorado Governor Jared Polis spoke to Coloradoans about the need to be more connected in the midst of the COVID-19 crisis, citing 1 Corinthians 13, "And now these three remain: faith, hope, and love. But the greatest of these is love." Governor Polis referenced scripture as a source of inspiration to demonstrate his belief in the power of the human spirit and provide hope. As a viewer, this was effective and powerful.
During the week of April 24, Colorado moved from "Stay at Home" to "Safer at Home," and the goal is to reach the "Protect Our Neighbors" phase. This is the phase where Coloradoans will be able to socialize more normally, while taking significant precautions. Nothing about COVID-19 has been normal and Coloradoans have been socially distancing since March 26 by executive order.
As we interpret executive orders and public health guidelines, I continue to come back to this reoccurring question: how do we as local government nurture the spirit of our community and connect to the hearts of our residents? How do we take the lead in modeling compassion and empathy during this crisis? In Northglenn, our team landed on one form of human connection that I don't believe can ever truly be replaced and this is the power of a hug. A good old-fashioned squeeze that shows your friend or loved one that you care. So our team created a virtual hug of sorts—the Give a Northglenn Hug program. Residents can cheer each other up during this pandemic by requesting a hug yard sign. Our volunteer coordinator and elected officials deliver the signs. Residents are encouraged to pass their sign along to another neighbor. The response has been overwhelming. Within days of launching the program, we received this thank-you note from a resident that captures the essence of the power of nurturing the spirit of your community:
I just want to take this opportunity to say thank you for that wonderful hug. I lost my husband to this awful virus 10 days ago and to see that sign just made my heart feel so warm. I can't tell you how much I appreciate the city of Northglenn for doing such a heartfelt gesture and whoever sent it to me. I have lived in Northglenn since 1962, and there is no better city. Thank you.
We have long months of recovery ahead of us and so many unknowns lie ahead. I believe our responsibility as public servants is to not only tend to physical and financial needs of our community, but more importantly, nourish the spirit of our community by connecting to the hearts of our residents.
We must acknowledge the physical and financial suffering, the worry and anxiety, the fear and isolation. COVID-19 is overwhelming and devastating for many of us. Residents are craving connection more than ever before and I believe at the local level we have the ability to provide that connection. By finding opportunities to creatively engage residents and offer them hope during this time, we build trust in government. Authentic leadership provides hope and a simple human act of kindness—love.
We each get to choose how we show up in these uncertain times. My advice: share your heart with your community.

HEATHER GEYER, ICMA-CM, is the city manager of Northglenn, Colorado (hgeyer@northglenn.org).
New, Reduced Membership Dues
A new, reduced dues rate is available for CAOs/ACAOs, along with additional discounts for those in smaller communities, has been implemented. Learn more and be sure to join or renew today!