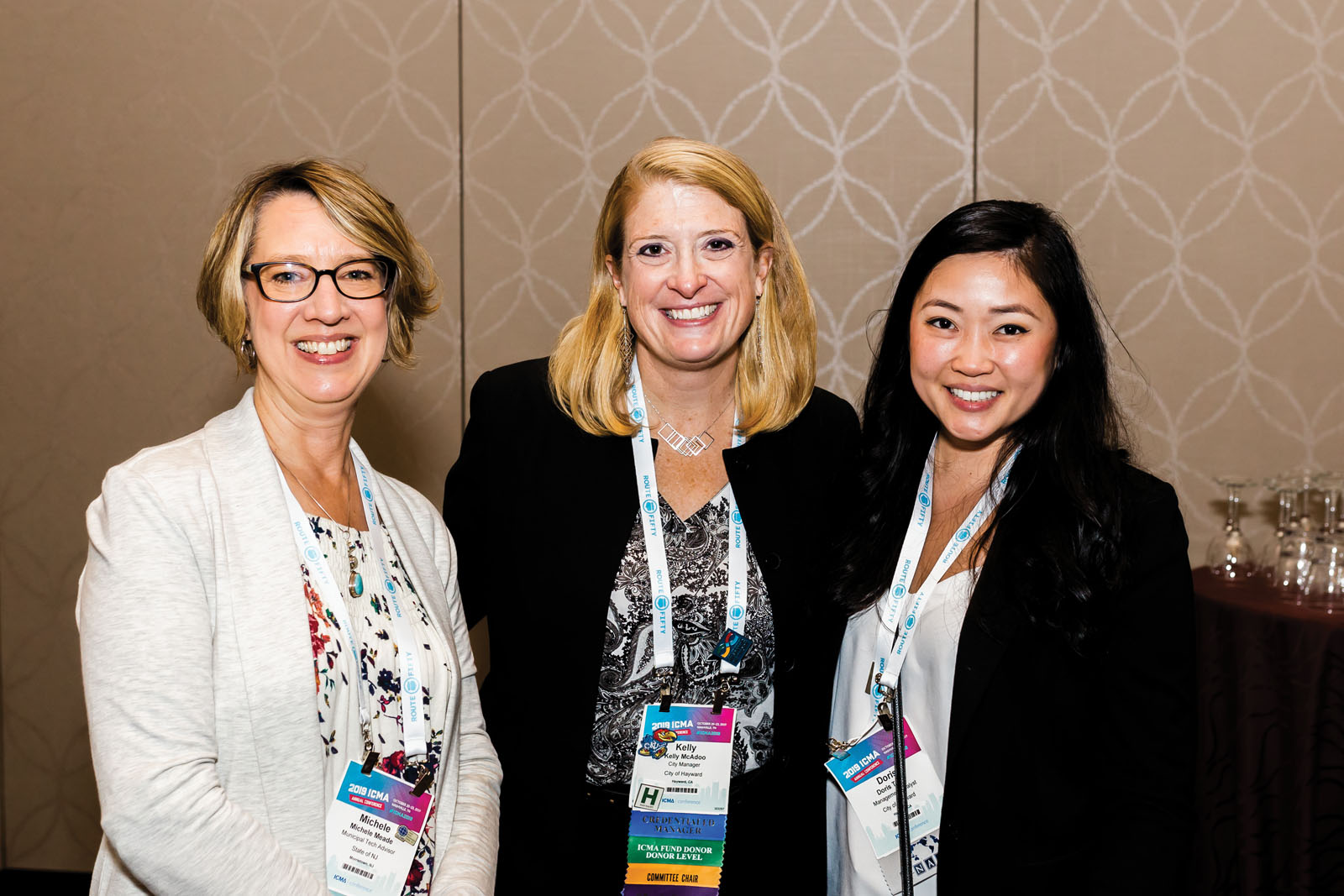 BY ALISHA JANES
He called me sweet pea. The actual phrase was, "Well, I gotta tell you, sweet pea...." The intention was to soften direct feedback, but the impact was that I momentarily felt small and belittled. The rest of the conversation was utterly professional. And then there was the hugger. No matter how assertively I extended my hand for a handshake, which was always the gesture offered to my male colleague, I received a hug. I understood the intent to be friendly and welcoming. But the impact was a reminder that I was different from the rest of my team.
I wish these were the only examples, but of course, there are many more. And yet, I am lucky. My stories all end with me being unharmed, and I always had someone with whom I could confide and seek support. My professional response to these road bumps was to keep working toward the bigger goals of serving my community. I saw these as only small distractions and told myself that the best way to move forward was to be so wildly successful that calling me sweet pea would sound as absurd to everyone else as it seemed to me, and I refuse to let someone make me feel small. Truth be told, I am also a hugger. However, I was hoping that the next time I got an unsolicited hug after my coworkers got handshakes, it would be as congratulations for a significant accomplishment for the community.
These small moments stand out not for their impact, but for their ubiquity. I hope they offer a glimpse into the daily experience of leading while female. However, the real story in both situations was the response of my team. My male colleague understood that it wasn't wise in this particular situation to call out the hugger, but he noticed and broached the subject with me first and told me that it bothered him, too—and that changed everything! It turns out my colleagues also already thought "sweet pea" was absurd, and we shared a good hearty laugh over the whole situation.
More small moments like this will inevitably continue to happen. Even as we are working to create more opportunities and space for women to succeed, social norms are sticky and habits are hard to break. Yet, I like to think about John Gottman's magic relationship ratio, recommending five positive interactions for every one unfavorable exchange.1 My supportive managers and colleagues have ensured that for each communication that belittled or questioned, I had five or more that made me feel respected and appreciated. It is possible to rewrite the narrative by controlling your response and ensuring that subsequent interactions are professional and positive. I hope this story also illustrates compelling examples of how one positive ally can change the entire story, and motivates you to provide respect and appreciation to a female colleague who may need it.
I have always worked in a local government space that had a support network for women. I met fellow members of Colorado Women Leading Government (CWLG) only a few weeks into my first local government job. I am so thankful for the work they have done to help support and advance women within the profession, including me. And it is not difficult to imagine that one reason my team was ready to be so supportive was because of the work CWLG had already done. We all have stories, and groups like CWLG help us navigate the workplace together. So, if you are not yet a member of the League of Women in Government, join for free today. If you live in a state that doesn't have a local chapter of the League of Women in Government, reach out—let's start one!
One of the reasons I choose to lead is to help ensure that I can motivate and lead my colleagues to continue to build a local government workplace and community that is welcoming to all. Supporting women in government is no longer just a mission; it's a movement!

 ALISHA JANES is assistant town manager, Winter Park, Colorado, and chair of Colorado Women Leading Government (ajanes@wpgov.com).
ENDNOTE
1  https://www.gottman.com/blog/the-magic-relationship-ratio-according-science/
New, Reduced Membership Dues
A new, reduced dues rate is available for CAOs/ACAOs, along with additional discounts for those in smaller communities, has been implemented. Learn more and be sure to join or renew today!