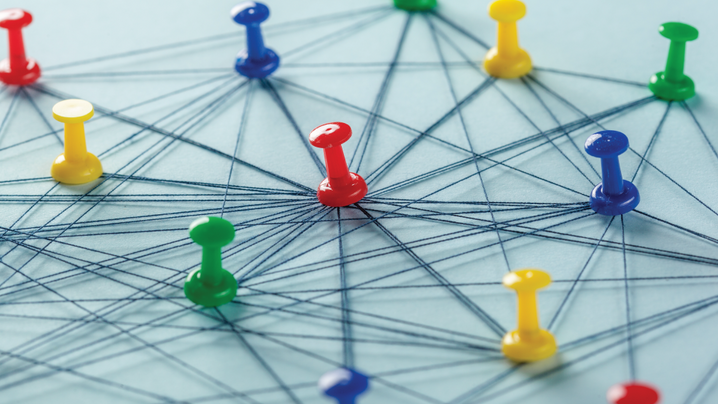 The COVID-19 pandemic has been a trying time for the child care industry. In Virginia alone, it is estimated that roughly 40% of child care services closed their doors permanently during the pandemic. Fauquier Community Child Care (FCCC) has operated for 30 years in partnership with Fauquier County, Virginia, providing before and after-school care and summer camp programs to the community. As one of the very few child care organizations able to weather the storm, here is what we are doing to keep the lights on while still providing exceptional service. 
Building Partnerships
Since its inception, FCCC has relied on partnerships to provide the quality care our children deserve.  In 1990, a group of concerned leaders in Fauquier County realized that there was a lack of quality child care available for the number of school-aged children needing care.  At that time, it was estimated that there was a need to provide care for over 3,000 elementary school students and only 300 slots for licensed child care available in the county.  The concerned leaders and collaborative partners included the Department of Social Services, Fauquier County Department of Parks and Recreation, CADRE (Community Alliance for Drug Rehabilitation and Education), and the local Cooperative Extension Office.  Together, this group designed a child care program to meet this underserved need, which resulted in the establishment of this nonprofit 501(c)(3) corporation, known as Fauquier Community Child Care, Inc. 
In a normal year, we would provide care for children within the public school buildings themselves through a well-established memorandum of understanding between FCCC and the school system. Our partnerships with the schools allow us to provide care from 6:30 a.m. until start of school and then after school until 6:30 p.m.  Operating at all elementary schools in the county, it provides a consistent location for parents and enables children to remain with their classmates. 
At the onset of the pandemic, being in the schools was no longer an option as the school systems scrambled to understand the virus and do what they could to limit exposure to their staff and buildings. The county, with input from the school administration and school board, made the decision to close all school buildings.
It was critical for FCCC to work with its local health officials, child care licensing boards/bodies, child care accreditation bodies, health consultants, and other community partners, in addition to the school district, to determine what our most appropriate plan and action would be.
We were able to partner with a local community church and were able to operate out of their multipurpose room to provide care for essential workers through the bulk of the pandemic. We were limited by space and number of registrants, and we followed all the recommended strategies, including:
Physical distancing
Intensified cleaning and disinfection efforts
Modified drop off and pick up procedures
Revised staffing schedules.
Partnerships are always important, but the pandemic really shined a light on just how important they are. Leaning on those partners allowed us to keep our employees working, to keep operating, and to keep providing a much-needed service in a time when the community needed it most.  Without the strong support of our community partnerships, this essential care would not have been possible.
Virtual School
As the school year ramps up, we find ourselves back in the schools, but without children in the classrooms and a 100% virtual teaching situation. Arrangements were made to partner with the school system to provide child care for the teachers in addition to taking care of the children from the community. This allowed us to gain additional space, and allowed us to increase the number of children we are providing care for on a day-to-day basis.  We have also been approached by the Fauquier County administrator to provide care for over 100 children of county employees.  This additional program will create new alliances as we find alternate space and hire additional staff.  Our relationship with Fauquier County is essential to our success.  As a licensed program we work closely with the Department of Social Services to provide care for children in foster care and those families who receive day care assistance.  During these unprecedented times, anxiety and stress are increased. Knowing that we are here to care for the children in a safe environment, while we care for their educational needs, and equally important, their social and emotional needs, provides comfort for parents as they work to support their families. 
As one parent shared, "I just wanted to thank you and your staff. The kids are so happy, and I have been so impressed with everyone. It's nerve wracking sending your kids off in these conditions, and I have felt so much peace. You all are amazing."
Providing Care
Like many communities and programs, we have had to pivot and change our operations and school-aged child care program. Instead of just providing before and after-school care to children, we are now providing care 12 hours a day for students from multiple schools and communities. The mornings and afternoons are structured very much like they always have been, focusing on arts, crafts, socially distanced games, outdoor activities, and more. However, in the middle of the day, we are turning our space into a virtual learning hub. The children will log-in to their classes, complete their work, chat with their teachers, and engage with fellow students, all while having the support of our staff to back them up.
Planning and Accountability
Once we reopened the doors, we knew we had to have a plan in place to protect our staff, children, and families in order to prevent, as well as contain, the spread of COVID-19.  We worked tirelessly to revise and update our processes and procedures to meet the guidance of our federal, state, and local laws and policies for child care programs.  We involved our board of directors and their subject matter expertise for preparing the appropriate plans, as well as creating emergency operations plans to tailor to our unique circumstances.  We shared these plans with our community partners and utilized their resources to strengthen and prepare for as many situations as possible. Through our continuous improvement process and constant review of daily activities, we are able to modify quickly and update procedures to keep everyone safe.
Going Forward
We are still in a time of transition and there have been many challenges along the way.  By working with the county government and agencies in our community, along with involving the parents and school officials, we have been able to adapt quickly, as well as depend on our partners in a time of need.  These adjustments to the changing situations have allowed us to maintain our staff and keep the doors open. Child care will never look the same, and we may be in a totally different situation next week or next month—the future hasn't been written. Not knowing what tomorrow will bring is difficult and frightening, but seizing the opportunities when they arise, adjusting where needed, and changing our program to accommodate this new normal has helped us navigate through the current crisis, and hopefully those yet to come.  
New, Reduced Membership Dues
A new, reduced dues rate is available for CAOs/ACAOs, along with additional discounts for those in smaller communities, has been implemented. Learn more and be sure to join or renew today!