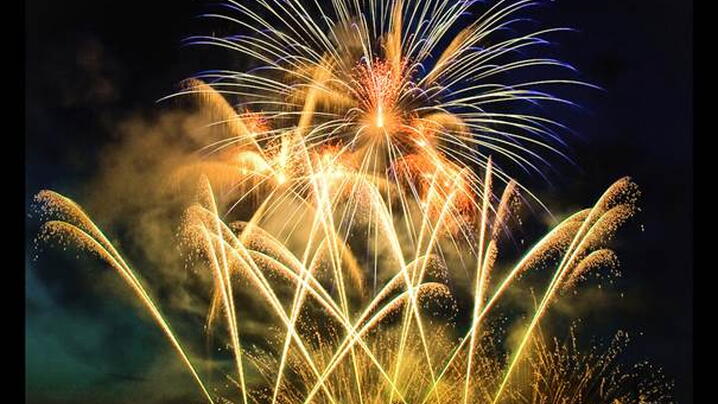 Updated: June 18, 2020
Traditionally at this time of the year, ICMA shares best practices on such topics as parade safety, keeping children safe over the summer, and best practices for increasing local tourism generated by festivals and events. The summer of 2020 will be different, so we looked at what local governments are doing—or not doing—to keep residents safe. Thanks to those who have contributed via ICMA Connect!
4th of July Celebrations
Several ICMA members shared their communities' altered plans for 4th of July celebrations via ICMA Connect. Assistant City Manager Paul Rosen of Port Orange Florida, said that cities throughout the central region cancelled plans when some that had been planning to have firework displays realized residents from nearby communities would come in from cities that had cancelled fireworks. Maya Williams from El Cerrito, California, and Joe Carey, assistant village manager from Carol Stream, Illinois, report that their communities have cancelled 4th of July activities.
Tim Eggleston, city manager of Tipp City, Ohio, said the city is working with the county health department to make its events, which are held at a 100-acre park, COVID-19 compliant, with signage encouraging masks and distancing. Norwalk, Iowa, doesn't officially sponsor events but City Manager Luke Nelson said that planned events, like fireworks and a parade, are still in the works. If insurance coverage isn't forthcoming, events could be cancelled. Leslie Herman, Vienna, Virginia, director of parks & rec said that though events have been cancelled, the town is offering a 4th of July take-home box as an alternative. The box, available for $20, includes s'mores supplies for a family of four, glow sticks, picnic blanket, craft or activity for two children, assortment of patriotic accessories and toys, guide of Vienna businesses providing curbside pick-up and delivery, and more. 
Swimming Pools
While many local governments have elected not to open pools this summer, reasons are not directly related to the transmission of the virus in swimming pools. In fact, chlorine actually disables the coronavirus, however, there are other reasons for closures. Several local governments report that training lifeguards in CPR, keeping restrooms sanitized, and ensuring enough staffing to enforce new rules are the main reasons for not opening.
For those that are opening, there are four ways parks and rec managers are creating a safer environment: setting a new maximum number of people allowed in the pool facility at one time; setting up blocks of reserved pool time; allowing seniors to have an early a.m. timeslot to enter and leave the pool prior to other age groups; and establishing a rigorous disinfecting schedule.
Street Festivals
Around the world, summer events that have pumped millions of dollars into local economies have been mostly cancelled this year—from the running of the bulls in Pamplona, Spain, to the Fringe Festival in Edinburg, Scotland, to the Memorial Day Celebration at Arlington National Cemetery in Washington, D.C. However, some communities are getting creative.
Missoula, Montana, is reimagining its River City Root Fest, including adding a virtual festival and a multivenue mini festival. Tomball, Texas, announced it would not hold its 4th of July Street Festival but it would still be holding its fireworks display. Many cities cited the expense as a primary reason for cancelling fireworks.
Galveston, Texas, voted down fireworks as an expensive risk in the event of a resurgence of COVID-19, and San Marco, Florida, typically receives matching funds from local businesses to support its fireworks display but that is not possible this year as businesses are reeling from lost revenue.
In Kansas City, Missouri, organizers of the Irish Fest a Labor Day Event are developing a series of "smaller, Irish-themed, locally-focused community experienced instead of the large, rollicking event traditionally held."
Cities and counties are preparing for "reopen protestors" who have threatened to hold alternate fireworks events and stage more protests, especially around the Independence Day holiday.  
Golf Courses
Questions regarding reopening municipal golf courses drew more than 45 ICMA Connect discussion posts sharing policies and guidelines for reopening. Gating tee-times, marking floors and walkways, requiring masks, closing restrooms, and asking patrons to use an app versus using cards and pencils to keep score are among the reopening practices shared by members. Several sample policies were shared via ICMA Connect.
Memorial Day
Here were the ideas shared for Memorial Day alternatives. In Colerain Township, Ohio, Jeffrey Weckback, assistant administer, said that the township has filmed segments that will appear as part of an online celebration where residents can pay their respects. Likewise, Gaithersburg, Maryland, will host a virtual Memorial Day Observance.  The prerecorded video observance will be shared on Facebook, Twitter, and YouTube on Saturday, May 30, 2020. The community is invited to participate by sharing images of loved ones and friends who have served in the military.
In Kansas, residents may have private gatherings, but in-person fairs, festivals, and parades are off limits, according to guidelines set by the state. The guidelines do allow for drive-through parades
Village Administrator Kathryn Thomas of East Aurora, New York, reports that on Memorial Day, all churches and other buildings with bells/chimes have been asked to ring them at 9 a.m. to honor fallen service members.
Some New Jersey towns have "postponed" Memorial Day celebrations and have moved them to the 4th of July, while others are quietly observing the day.
Join the Community
If you are an ICMA member and haven't yet, log on to ICMA Connect and join the discussion—nearly 3,000 members have joined the conversations. 
New, Reduced Membership Dues
A new, reduced dues rate is available for CAOs/ACAOs, along with additional discounts for those in smaller communities, has been implemented. Learn more and be sure to join or renew today!