Creating a sense of community requires the work of many. The city of Caribou, ME (pop. 8,200), known as "The most northeastern city in the United States" and originally settled by lumberjacks and trappers, recognized the importance of bringing residents together and successfully created a new sense of place through a bi-weekly event dubbed "Thursday's On Sweden."
City Manager Austin Bleess, spearheaded the effort, bringing together the Parks and Recreation, Public Works, Police, and Fire/Ambulance Departments to organize a family-focused, theme-based experience that brought the community together. Every other week on Thursday evenings throughout the summer, the city shuts down a two-block section of Sweden Street in the heart of downtown Caribou; brings in live local and out-of-town bands; and sets up art, craft, and food vendors, a beer garden, games, and other activities that every member of the family can enjoy. Attendance on many nights has exceeded a thousand residents.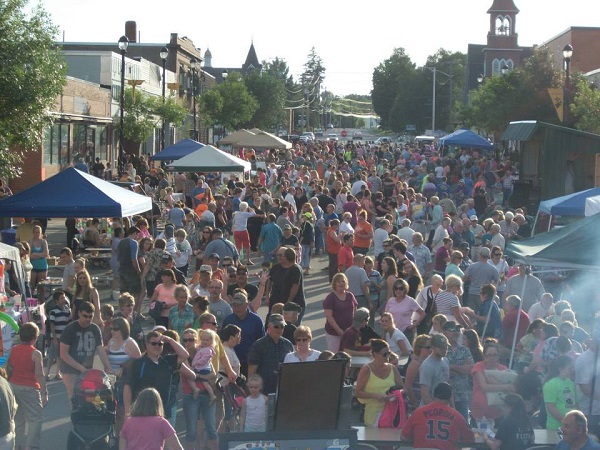 "Thursday's On Sweden" takes place between 6:00 p.m. and 9:00 p.m.—rain or shine. During 2014, when "the weather came up lemons," the city's Recreation Department made "lemonade" and moved the entire event indoors into the Caribou Wellness and Recreation Center. Each evening revolved around a specific theme, such as Boot Scoot Boogie, Retro 50's & 60's, Beach Party, Pirate, Cajun, and Friends & Family Night.
Caribou's "Thursday's On Sweden" event has fostered a renewed sense of community throughout the city. Vacant storefronts in the downtown have become occupied, and a few new businesses have sprouted up on previously underutilized downtown streets. Thanks to the city staff's commitment to this creative approach to community building, Caribou residents have taken a more active role in the revitalization of their hometown's downtown—all while having a ton of fun!
Check out Facebook Photos of the Fun
Meet the Manager

Austin Bleess
City Manager
Austin Bleess has been city manager of Caribou since 2012. Prior to joining Caribou, he served as city administrator in Winnebago, Minnesota; and as community development director in Wells, Minnesota. Austin has experience working at every level of government and maintaining the relationships necessary to ensure successful projects throughout. He has a bachelor's degree from Bethel University and a MPA from Walden University.