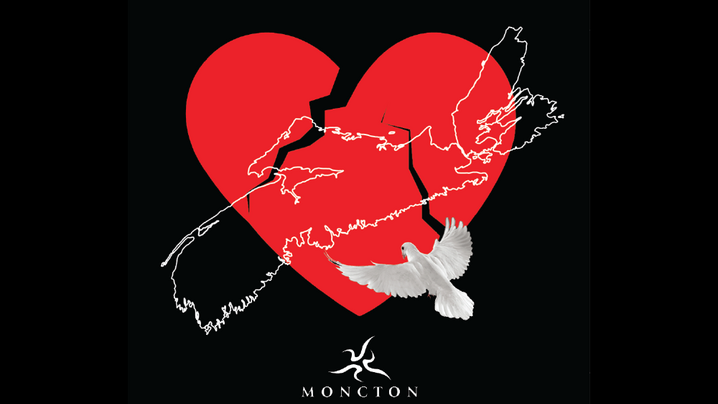 The challenges that communities are facing as a result of the COVID-19 pandemic are diverse and at times devastating. To help keep communities safe and economies stable, we continue to collect and share strategies with each other. We recently caught up with several Canadian local government managers.
Waterloo, Ontario
Tim Anderson, ICMA international board member, is chief administrative officer of Waterloo, Ontario, which was in "complete closure mode." This includes the suspension of all indoor and outdoor programming. "Parks and playgrounds, dog parks, surface courts, pools, and libraries are all closed until at least June 30. All administrative buildings are closed to the public across the city including city hall, Operations Centre," Anderson reports.
To support the local economy, the city joined with others to form an alliance called Best WR (Business and Economic Support Group of the Waterloo Region), which encompasses 90,000 workers and 3,500 businesses of every type. To get a flavor for the group's activities, Anderson shared this weekly report, which includes an impressive set of accomplishments covering areas such as tourism and supply chain gaps.
Anderson and his staff are looking at the reopening process. "Successful recovery is responsive and flexible," Anderson said. The city is planning four phases of recovery, each with specific milestones. "The recovery plans will serve to provide certainty regarding health and safety for the workforce and the public. They are being built and will be articulated through a "roadmap" that ensures good governance and responsible decision-making as the community shifts to a new normal. The greatest challenge relates to time horizon, as it is unclear how long restrictions resulting from COVID-19 will be lifted. Recovery planning will be closely linked to the Reopening Ontario after COVID-19 Framework."
Spruce Grove, Alberta
Simon Farbrother, a past ICMA president, is city manager of the city of Spruce Grove, Alberta, a suburb of Edmonton with a population of approximately 34,000 people. In order to keep the city's number of reported cases low (Alberta as a whole has reported 4,850 cases and 80 deaths), Farbrother noted, "We have had to cut back transit services and parks and recreation activities, and local restaurant and nonessential businesses are taking massive hits."
While some cutbacks result in savings because the city does not pay operational costs during the shutdown, it comes at the cost of approximately 200 temporary layoffs—predominately casual and part-time employees mainly in recreation and culture. "Under Canadian employment laws, we have 120 days to hire back temporary layoff positions. Hopefully we will be able to rehire by then."
Indeed, trying to keep qualified employees at work to meet organizational needs is a challenge for any local government. Spruce Grove has reassigned employees to critical areas where possible. For example, some staff have been reallocated to public works, social support services, and bylaw—essential services that welcome additional manpower, according to Farbrother. However, keeping government open safely for employees and the public is a difficult balancing act.
"We have to make sure we open slowly and minimize any high concentrations of people," Farbrother said. "We have to reduce contact and follow social distancing." The city follows what Farbrother calls the "pod model" of staffing.
"We keep split shifts, separate personnel, and make certain that no single function of government has all its staff working in the same location or time of day. If an outbreak occurs, we can quarantine that particular workgroup and keep all areas of government operating." Additionally, under this pod structure, it is much easier to shift employees into a new area to backfill job functions if an employee is out for two weeks or more while under quarantine.
"This is a time when the public sector comes to the fore and reinforces the value of our profession. We have to be the leaders in demonstrating how we can open safely. We must lead by example. If we don't manage this situation correctly, we will just be reliving all of this in a few months."
Moncton, New Brunswick
Marc Landry, past ICMA international executive board member, is city manager of Moncton, New Brunswick, which has a population of 72,000. He is working with his team to identify ways to plug the hole COVID-19 has created in the city's budget. The city will delay capital projects, redeploy staff, and revisit service delivery processes. For the long term, the city is modeling various financial scenarios and looking at how to prioritize services making adjustments based on funds available.
A key priority is the local economy. Landry said the city has taken the lead in hosting weekly calls with a broad range of economic development partners, including neighborhood groups and nonprofits. The partners have developed a comprehensive guide to reopening businesses safely and have made it broadly available. It will be updated as new guidance is provided.  
Landry said the city is phasing in a return of some employees to office environments. "We are working with our labor unions to obtain flexibility to re-deploy our permanent employees (administrative and operations) who are not fully utilized to other areas. We have implemented a position as a "scheduler" to ensure we are maximizing the use of available resources and redeploying employees wherever possible," he said, adding "new challenges are coming forward on a weekly basis."
Fredericton, New Brunswick
The city of Fredericton, New Brunswick's chief administrative officer, Chris MacPherson, shared that they are currently losing approximately $350,000 of revenue a month in transit fares, recreation fees, and parking revenue. A city of about 60,000, they have begun to rectify losses by laying off 100 part-time staff, enacting a hiring freeze, eliminating overtime, cutting back on staff travel, using reserves, and reducing their capital budget.
Even as they continue to respond to the ongoing crisis, MacPherson is focusing on the future. Fredericton has "conference calls three times a week with adjacent communities in an effort to coordinate our respective recovery plans." They have made changes to their facilities, such as installing sneeze guards, sanitizing stations, and signage. They are reintroducing employees back to work in phases, integrating employees who have health concerns or childcare issues last or allowing them to continue to work from home when appropriate. They have established reopening plans for each of their service programs and facilities in advance so they can move quickly once reopening is permitted. They've used this opportunity to innovate, stating the crisis "allowed us to accelerate our online services to our customers and they will remain in place."
Despite the most carefully laid out reopening plans, MacPherson can't predict everything. "We are all concerned about how the community will respond to large gatherings when the restrictions are lifted.  How will conventions, theatre, sporting events, outdoor concerts, beaches, and other similar venues and events be affected? I guess time will tell."
For additional information, visit ICMA's Coronavirus Resource page.
New, Reduced Membership Dues
A new, reduced dues rate is available for CAOs/ACAOs, along with additional discounts for those in smaller communities, has been implemented. Learn more and be sure to join or renew today!