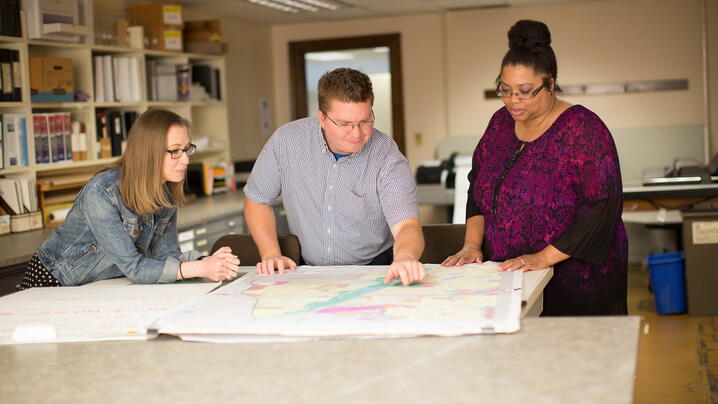 The first step to effective crisis communication is identifying key personnel. Well before a crisis, you should know the staff members that will serve on this crisis team. The team usually includes the local government manager, the director of the emergency management program, and department and division heads, and each will play a key role in eliminating forces beyond your control.
We've put together an infographic showing the roles and responsibilities of local government professionals in a crisis. If you are a small community and don't have this kind of bench strength, consider mapping these roles into existing positions or collaborating with other jurisdictions who may have a role in place that you don't. Read our InFocus Report: Effective Crisis Communication for more best practices and tips. 
Click here for a larger view or to print the infographic.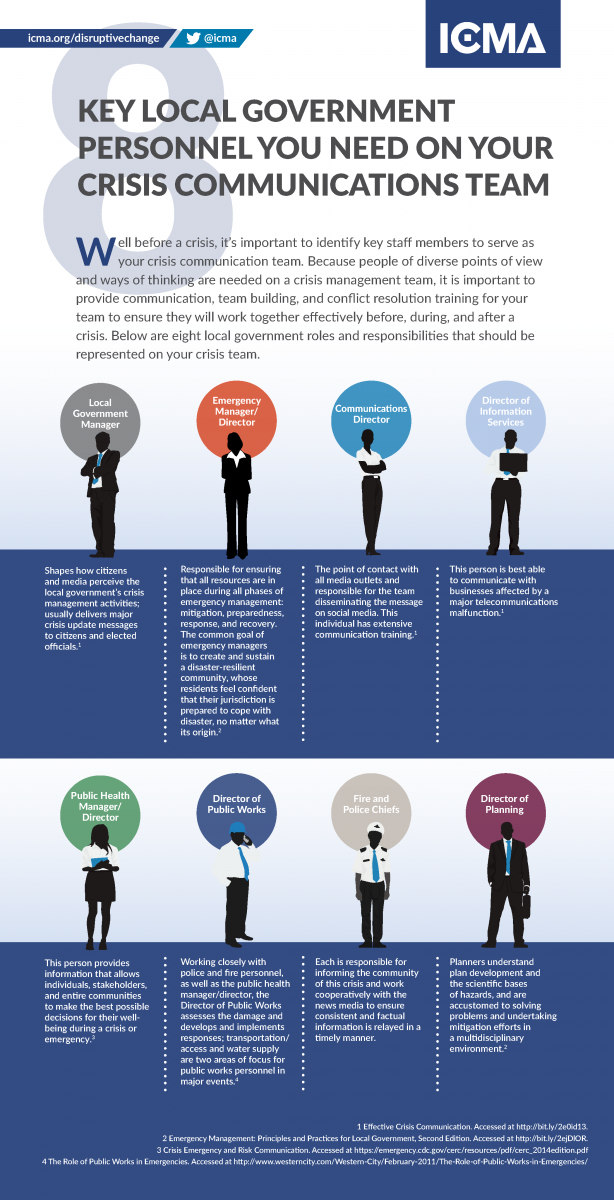 New, Reduced Membership Dues
A new, reduced dues rate is available for CAOs/ACAOs, along with additional discounts for those in smaller communities, has been implemented. Learn more and be sure to join or renew today!