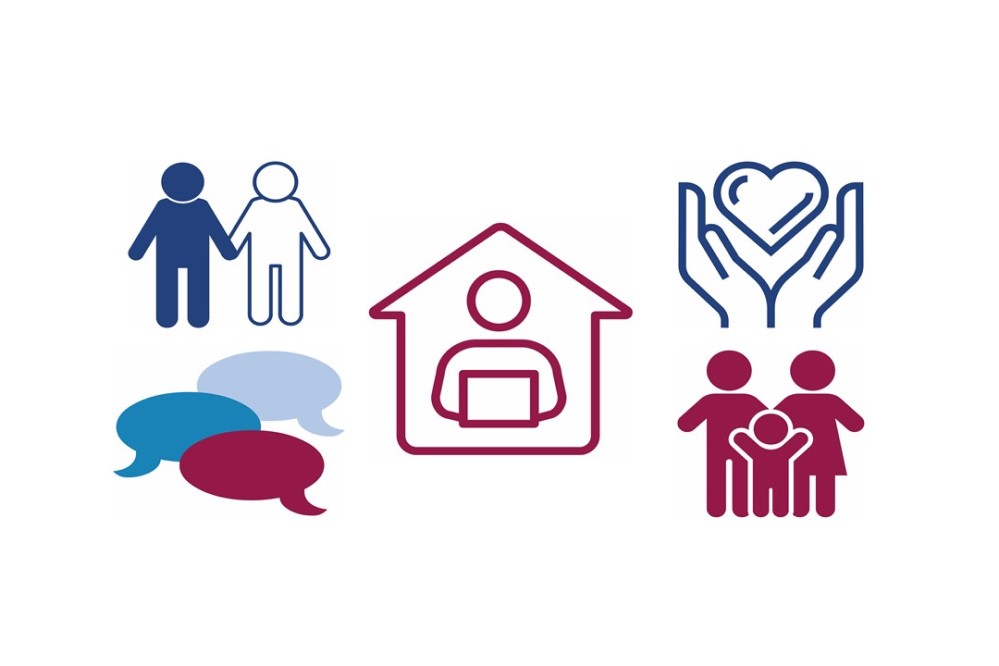 In March 2021, we hit the one-year mark of the pandemic reaching the United States. After a year of responding and pivoting, it is time to think about recovery, resiliency, and how to build back stronger communities.
As local government leaders, this is the moment we should be leading rather than lagging to create stronger organizations by taking care of our staff.
Support Families
A 2019 benefits study conducted by SHRM found only 4 percent of employers offer subsidized childcare. To support families during the pandemic and beyond, reliable childcare is needed. So, let's harness the creative problem-solvers in our organizations by bringing folks together, building systems, and providing the resources needed. Could we subsidize the cost of childcare for employees who attend night meetings? Or offer onsite childcare at recreation centers for employees? And more broadly, how are local zoning and building codes hindering the expansion of childcare in our communities? Are we convening nonprofit and community partners to assess shared choke points and needs?
Advocate for Paid Family Leave
The United States is the only industrialized nation with zero weeks of paid parental leave. I repeat: we are the only nation with zero weeks of paid leave. We need to offer gender neutral pay for birth and adoption. We cannot claim to support family values without backing it up with policies. In the absence of federal action on this issue, it's time for us to lead at the local level. Offering paid leave to both parents has shown to create greater equity at home with shared responsibilities, improve children's health, increase bonding, and reduce stress as parents adapt to the exhaustion they face when welcoming a new child. As a bonus, research shows paid leave fosters a greater sense of employee loyalty, increases employee retention, and is an attractive benefit in employee recruitment.
Offer Flexible Schedules and Remote Work
Even when we return to work, I believe flexible schedules will be the expectation of employees. We should also reimagine our built environment at city hall with less traditional office spaces and more shared conference room space for collaboration. It's time to formalize this structure rather than viewing it as a temporary reality.
Advance Racial Equity
What steps are you taking to normalize conversations about race? If we are not willing to be vulnerable and drop the script internally, how will we ever be able to create new policies and practices to advance racial equity for our entire community? I get it, this conversation is uncomfortable, but we have a responsibility to tackle it head on. If you need resources, check out the Government Alliance on Race and Equity (racialequityalliance.org), a national network working to achieve racial equity and advance opportunities for all.
Host Thoughtful Gatherings
Zoom fatigue is real. Have you ever left a meeting and thought, "that could have been an email"? When planning gatherings, start backwards and think about your desired outcome. Inform participants of the purpose, send materials ahead of time, and allow for healthy controversy. And if you are the organizer, you cannot delegate your authority. You must ensure the conversation moves forward productively. If you allow a staff member to derail the meeting, it is your responsibility to course correct. I highly recommend Priya Parker's book, The Art of Gathering, for more ideas on hosting meetings and events. Once we enter the "post-Covid" world of in-person gatherings again, it will be more important than ever to be intentional about the time we spend together, while celebrating the colleagues in our organizations and partners in our communities.
KELLY HOUGHTELING is deputy town administrator of Wellington, Colorado, and president of The League of Women in Government.
New, Reduced Membership Dues
A new, reduced dues rate is available for CAOs/ACAOs, along with additional discounts for those in smaller communities, has been implemented. Learn more and be sure to join or renew today!