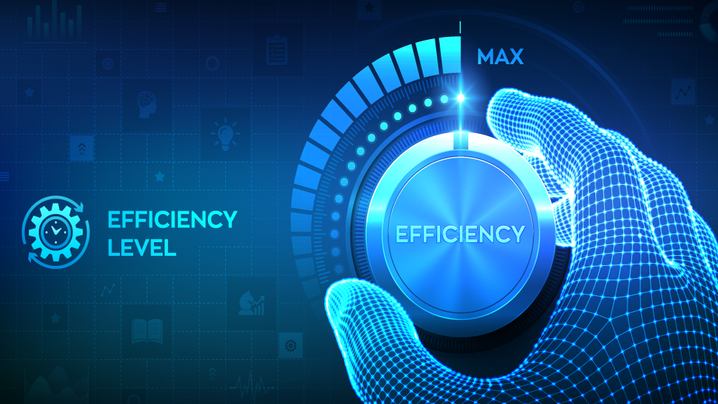 Sponsored content powered by Dude Solutions.
Most of us have been on a one-day-at-a-time rhythm lately, with all that is swirling between the pandemic, the economy, and our work lives.
In the midst of the swirl are changes to your daily work, your staff, and even your budget—and that means that you're probably being expected to operate more efficiently. But it takes time to find ways to save when you're prioritizing the health and safety of your staff and residents.
That's why we've identified four areas of operations that may be the low-hanging fruit you need to boost your productivity and operational efficiency.
1. Track and Tag COVID-19 Work Orders
With all of the extra cleaning and considerations you have with the COVID-19 pandemic, it's important that these expenses are easily grouped together. Ensure your team has the tools they need to categorize work orders and tasks correctly, so that reporting, budgeting, and forecasting are easier later.
Ensure you have:
Tagged COVID-19–related work in your CMMS (computerized maintenance management system) or work order software—Within your work order management system, create a specific tag or custom work order category for COVID-19 so your staff can easily apply it to related work orders.
Tracked costs associated with COVID-19 work—Create a budget or cost center that is specific to pandemic-related work, resources, and needs, so you can track expenses that way.
2. Improve Mobile and Remote Work Capabilities
Remote work has certainly been a hot-button topic, with employers looking for the best advice and tools to optimize having a spread-out staff.
That's why it is important for you to embrace the mobility of your team. In other words, continue implementing mobile tools that your staff can use to streamline working from anywhere while easily documenting work. Even as you take steps toward reopening and resuming in-person operations, consider whether you have found any unexpected efficiencies and successes with the remote environment.
In the past few months at Dude Solutions, we've seen a 10% increase in the mobile usage of some of our software.
Ensure you have:
Mobilized your workflow—From utilizing a mobile CMMS to mobile project management tools, make sure your team is able to do their work quickly and easily, no matter where they're working and as practices continue to shift.
See our recent blog on Three Ways to Make Remote Work Really Work for Your Team & Citizens to learn more.
3. Prep for Relief Opportunities
CARES Act relief has begun to flow to local governments via reimbursed expenses. With your record-keeping, reporting, and business case organized, you'll have the best chance at getting the funding you need.
Ensure you have:
Conducted a data audit—Organize your data, including utility bills, capital plan, and work order history, so you can easily see your high-impact capital projects. This will help you be prepared for when funding opportunities materialize.
Regularly monitored relief opportunities—Be proactive about seeking potential funding opportunities by exploring your options with local, state, and federal government. You can also look to your utility providers, state energy offices, and event national databases.
Created your business case—Use your research, data, reports, and stats to compile a strong business case for what funding you need and how you will use it.
Hear more from an expert in local government asset management on a recent podcast episode: Asset Management Advice for Local Government.
4. Lower Your Energy Spend
It may not be your first area of concern, but energy and utility use can offer a great opportunity for savings—especially now that facility usage rates have changed. Getting your energy and utility data organized could also help inform your decisions about the benefits of reopening facilities or keeping them closed.
This brings up the question: Is there energy waste in your facilities that you could eliminate?
Ensure you have:
Developed your punch list of energy projects—Look at any energy usage data you have to start ideating on quick wins for energy projects you could implement to save. Some ideas to get you started include:

Ensure temperature, humidity, and CO2 sensors are calibrated.
Check weather stripping on all windows and doors.
Audit building set points and temperature setbacks.
Take note of the payback period for each energy project to help you decide what to include on your list.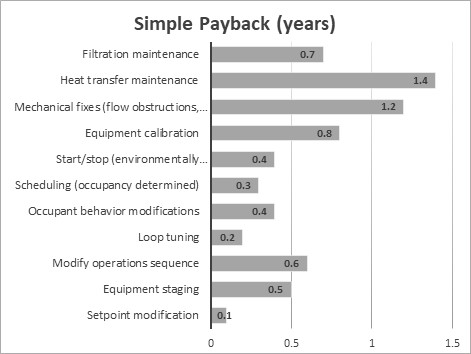 Source: Evan Mills. Building Commissioning: A Golden Opportunity for Reducing Energy Costs and Greenhouse-gas Emissions. Ernest Orlando Lawrence Berkeley National Laboratory (2009)
Time to Take Action
Once you can make some efficiency goals for your team, you'll be on the path to saving resources and streamlining your work today and for the future.
New, Reduced Membership Dues
A new, reduced dues rate is available for CAOs/ACAOs, along with additional discounts for those in smaller communities, has been implemented. Learn more and be sure to join or renew today!