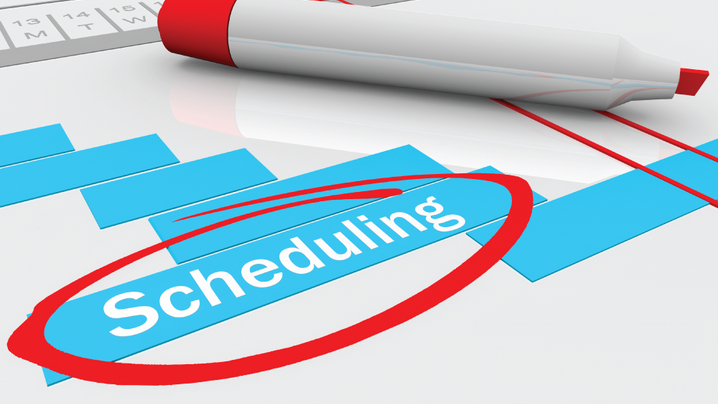 Sponsored content provided by ScheduleAnywhere.
Overseeing the day-to-day business of local governments is a difficult task. Cities, counties, and entire states have unprecedented responsibilities amid a global pandemic. And yet, even with parks and schools closed, the effort to maintain essential services requires communication and support to keep communities safe and appropriately staffed when every single employee is potentially at risk for health complications.
ICMA members and partners understand the importance of continually developing and improving their communities—even in a time of crisis. Managing valuable human resources is the focus as we traverse uncertainty to deliver essential community services. Health services, fire protection, police coverage, water and electrical service, trash removal, and all the coordinated maintenance to keep a community running smoothly is a challenge when everyone is concerned about creating more risk to employees and residents.
With fewer municipal employees at their jobs, you'd think there would be plenty of hands-on-deck to fill needed positions. But where is everyone when you need them?
Easy Access to Employees and Skills
Managing human resources is a gargantuan task in any city. There are numerous agencies involved, each with needs for different skills. When managers need to mobilize forces, it requires having the software in place to efficiently make changes and find the person for a given shift and specific job. Imagine the difficulty when the NYPD experienced a 10% reduction in employees due to call-outs from the coronavirus. Whether people were sick or at home taking care of children or elderly parents, a sudden workforce shortage is a problem for a city to overcome.
You may be facing a similar situation in your community's essential service workforce. To combat this, efficient tracking and scheduling of employees become simpler with a robust scheduling platform. It should be able to quickly communicate with employees to fill necessary shifts, especially when essential services are critical. A high-quality scheduling software offers tools and features that find the right mix of people to perform necessary functions:
Use Data Efficiently. Scheduling software can include employee skills and availability in terms as narrow as is necessary. For example, if your community needs a team of Spanish-speaking health care workers for a pop-up clinic with one-third of them LPNs or above, it is a simple routine.
Customize or Replicate Schedules. Build unlimited custom schedules online in minutes. These can be replicated as needed for parks and rec, hospitals or departments. Schedules can be created based on shifts, positions, skills, availability or any parameters that you set.
Calculate Staffing Needs. Based on your anticipated needs, can you find each skill set you need? When scheduling police officers, for example, are you able to see where each shift or area is short an officer? Planning for upcoming needs can be made simpler with a solid scheduling platform. This would also work for medical clinics and local hospitals to fill shifts that need a particular skill set.
Post Schedules Online. Post city-wide schedules online instantly. Employees can view updates on their computers, laptops or smartphones. And if you need to change a schedule unexpectedly, notices go only to affected employees to minimize disruption.
Fill Empty Shifts. When you need to fill an open shift, a list of ready and available employees is at your fingertips. Instantly message qualified workers, fill the shift, change the schedule and automatically notify everyone affected by the change. Rapidly and efficiently.
Track Expiration Dates for Certifications and Training. Many positions require certifications within legal guidelines. Rules for public safety personnel, health and human service, and maintenance workers vary greatly. A scheduling system incorporates this tracking to ensure compliance with all regulations.
Encourage Employee Direct Access. When a person's availability changes, employee access provides a way to share available days, request shift swaps or coordinate changes with supervisors. And it should be available from home or on the road with remote access.
Rich Reporting Functions to Save Money. Fine-tuning employee use is a critical financial component for communities. We want the best use of tax dollars to provide the best services to residents. Custom reports guide city and county managers as they negotiate staffing needs.
Every ICMA member is committed to excellence within their government organization, but finding the right person for the job in our current health crisis requires software support and flexibility. To assist with scheduling any of your government's essential services, all healthcare, public safety and other essential services can use the ScheduleAnywhere platform at no charge through June 30, 2020. Managers will have access to remote, online, data-driven scheduling flexibility in our current state of flux.
New, Reduced Membership Dues
A new, reduced dues rate is available for CAOs/ACAOs, along with additional discounts for those in smaller communities, has been implemented. Learn more and be sure to join or renew today!