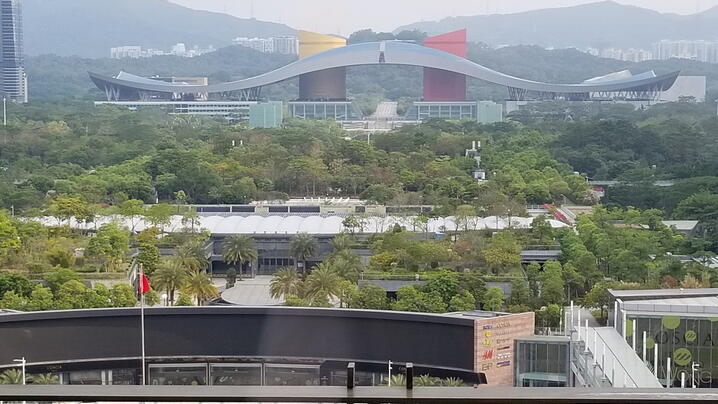 ICMA's China Center reports that currently the country is dealing with the pragmatic issue of how to reopen their cities while keeping COVID-19 under control. Given that the initial widespread outbreak has been contained, governments are dealing with how to get the workforce back in place to restore social and economic health. People moving across the country or gathering in groups could contribute to a COVID-19 secondary outbreak without a complete system of effective support measures.
To control the risk of COVID-19 infection in the workplace, a health QR code—a digital health certificate generated through a smartphone app—has been put into practice throughout China. Hangzhou was the first city in China to employ the health QR code on February 11, 2020, and other provinces soon followed.
Color Coding and Verification
To get started, an individual enters personal information through a smartphone app, such as WeChat, which is widely used in China. After entering personal information and completing a facial recognition process, the user is issued one of three colors—green, yellow, or red.
The green code holders are given the green light to return to work across the province. The yellow code holders will not be allowed to travel and will be requested to stay at home for 14 days of observation. The red code indicates that the holder has been to the high-risk region or had close contact with confirmed or suspected patients in the past 14 days. Red code holders must be quarantined and taken for medical observation.
Though applicants for the health QR code are required to upload their individual data, location tracking and contact tracing is double-checked, identified, and confirmed through the national identity authentication system, which mandates ID registration for traveling and hotel booking. 
The codes are issued on the basis of real-time health conditions (such as temperature), places visited, and people contacted. In order to enable people to work and travel across cities efficiently with just one code, the State Council of China is pushing all provinces to establish the mutual recognition mechanism for the health QR code, which will enable wider technology sharing and data aggregation.
Cities Are Also Certified
In addition to individual certification, the Chinese government has developed a regional risk level evaluation. According to the regulation, cities, counties, and districts with no newly confirmed cases in the last 14 days are categorized as low-risk regions. Those with fewer than 50 cases or those with over 50 but without a concentrated outbreak are classified as medium-risk regions. Those with over 50 cases, as well as a concentrated outbreak, are classified as high-risk regions. Regional risk level information can be easily obtained by accessing the online government services platform and mobile mini-program of the health-tracking app. The regional risk level information feeds into the personal infection risk assessment.
The health QR code is being used for people who return to work in many different industries. To speed up the reopening of the manufacturing industry, workers with green codes can enjoy point-to-point transport services provided by the government and enterprises.  Enterprises share the responsibility for checking temperatures, and sufficient prevention and control resources must be in place. In personal service industries such as gyms, hair salons, and restaurants, both employees and customers are required to hold a green code, and are subject to on-site verification of their name, mobile phone record, and temperature. By doing this, the work environment and conditions can prevent COVID-19 transmission to the greatest extent.
Prior to this big data solution being implemented, it was community workers' door-to-door information collection and confirmation in the early stage of the COVID-19 pandemic—and the residential area closures, which required accessing apartments with a pass check and temperature check—that laid a solid foundation for the health QR code implementation. Furthermore, strict workplace disinfection, people's awareness of wearing masks and social distancing, and regular temperature checks contributed greatly to the restoration of city life.
Testing Plays Key Role
Work resumption measures in China are supplemented by the widespread availability of testing. Testing capacity in China has been opened up to the public and people are able to do voluntary testing. Meanwhile, some cities require testing for specific groups and activities. In some areas, students were tested upon returning to school. According to Beijing policies, people returning from Wuhan to Beijing are required to be tested before leaving the city and after arriving at their destination.
In short, information technology played a dominant role in work resumption in China. More measures and technologies will be developed according to the changing conditions and demands of the COVID-19 epidemic. More importantly, information technology itself cannot be the hero, but needs systemic support measures from all levels of government to make it work.
For additional information, visit ICMA's Coronavirus Resource page.
New, Reduced Membership Dues
A new, reduced dues rate is available for CAOs/ACAOs, along with additional discounts for those in smaller communities, has been implemented. Learn more and be sure to join or renew today!