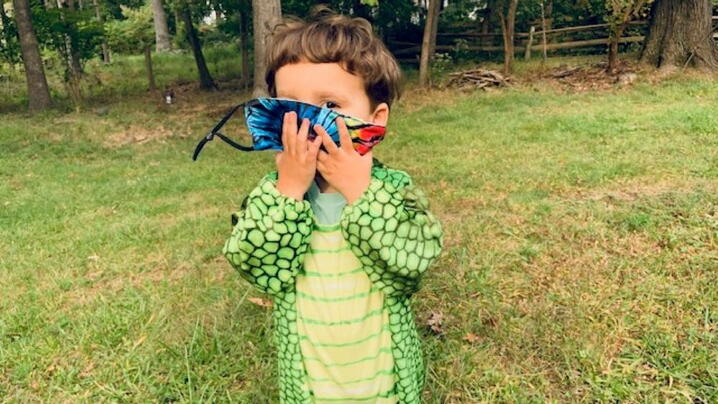 Since the beginning of the pandemic, local government managers have faced difficult decisions about how much impact or disruption the enforcement of local emergency orders or other policies can or should have on holiday traditions.  Halloween, the next cultural holiday on the calendar for many Americans, has changed the rhetorical refrain of trick-or-treat into an actual question for local government leaders and managers.
Where Are You Great Pumpkin?
Unfortunately, there is no great pumpkin to give definitive answers about what to do this Halloween.  Rather than hard cancellations or going on as normal, some communities are doing what they have been doing throughout the Covid-19 crisis—adapting.
Los Angeles County made news recently by initially announcing a "ban" on trick-or-treating, before updating with "slightly revised" guidelines, which clarifies the difference between activities that are not recommended, compared to prohibited.
The town of Salem, Massachusetts, has built an entire tourist economy reliant on October's scary celebrations, regularly drawing nearly half a million visitors for its Haunted Happenings. Despite the economic hit and the emotional toll of yet another aspect of normal life being taken away, many of Salem's regular events have been canceled or severely restricted.
In Springfield, Massachusetts, Mayor Domenic J. Sarno has stood by the decision to ban door-to-door trick or treating, citing public health as a clear priority. Meanwhile, Dover, Delaware, is pressing on. Mayor Robin Christiansen said "One of the reasons I'm probably going against what is expected of us is because kids have been cooped up too long. We have canceled so many of our signature, fun events in the city, and parents will be able to take their kids around trick-or-treating. Houses that want to participate—turn your lights on."
Vienna, Virginia, cancelled its Halloween on the Green event but has modified its parade to cover a wider area so more residents can participate without congregating too densely. The town is also offering "Halloween in a Bag," like a strategy that was popular during modified Fourth of July celebrations.
Ocala Florida, announced modifications to its "Boo Bash" event, featuring costumes, arts and crafts, and trick-or-treating. Ashley Dobbs, marketing and communications manager for Ocala said face coverings are required and parents need to reserve a time slot, as a limited number of people will be permitted to enter at a time.
Ventura County, California, has issued public health guidance for its residents that identifies low to high risk activities that are also similar to updated Halloween guidelines from the CDC.
Finding the Right Balance Between Tricks and Treats
For the past few years, ICMA has provided content about festivals and parades for July 4th, end-of-summer safety ideas, and other tips for safe, secure, and enjoyable recreational and cultural traditions in communities across the United States.  Unlike those previous years, 2020 has us all trying to find the right balance of communication, guidance, policies, and enforcement.  Some ideas to consider.
Assess the Guidance.  The CDC has just released new guidance on ideas and risks for Halloween celebrations for communities to consider.  Other places like Ventura County, California, have issued similar guidance for their residents and organizations.
Communicate Clearly and Widely.  If restrictions are to be put in place on door-to-door or other Halloween activities, a risk education and communication campaign might be considered.  Managers and other officials should be prepared for any potential blowback via social media or other channels from community members already upset by disruptions brought on by the pandemic.
Offer Alternatives.  There are many ideas out there that neighborhoods and homeowner associations might be encouraged to implement in lieu of an emergency order prohibiting traditional trick-or-treating.  While ideas for candy chutes to drone delivery may not be practical, there are many ideas for alternative celebrations, including TWO days of Halloween in 2021.
Have a Plan for Noncompliance.  Local government leadership and public safety officials have had to deal with tough compliance issues in 2020 including masks and gatherings larger than allowed under current executive orders.  It will be important for municipal leadership to plan for and articulate the intensity of enforcement needed for noncompliance with existing public health orders.
Edgar Allen Poe, Bram Stoker, Linus, and Snoopy, none of the great storytellers of Halloween's past could have imagined 2020. In a year of what could possibly happen next, let's hope this is the last time for many generations that there is a need to think about social distancing Halloween strategies.
New, Reduced Membership Dues
A new, reduced dues rate is available for CAOs/ACAOs, along with additional discounts for those in smaller communities, has been implemented. Learn more and be sure to join or renew today!