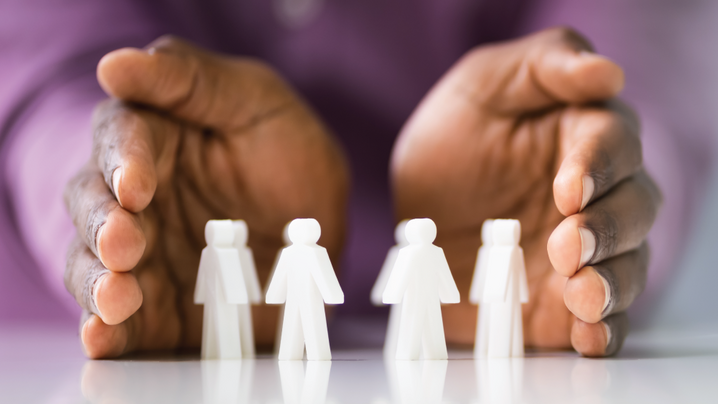 It is important to "name race as being one of the key factors we need to focus on in our society if we are to make progress," said Gordon Goodwin, director of GARE, "and incorporating racial equity analysis and using data-informed approaches to create new ways of delivering government further all of our lives." As COVID-19 continues to spread through communities of color, it is important to understand the historic framework impacting African Americans and why race still matters. Developing short- and long-term strategies based on resilience helps sharpen the focus on health disparities. Responding to the pandemic with data, targeted testing, and outreach is key to improving public health.
ICMA, in partnership with the Government Alliance on Race and Equity (GARE), National Forum for Black Public Administrators (NFBPA), Local Government Hispanic Network (LGHN), and International Network of Asian Public Administrators (I-NAPA), hosted a webinar on The Public Health Crisis and Racial Inequities. Gordon Goodwin, director of GARE, led the webinar by providing historical and current context of government's role in racial disparities and COVID-19's impact on communities of color. Genesis D. Gavino, resilience officer, Dallas, Texas, explored the Resilient Dallas Strategy and how their Equity Impact Assessment tool provides data to identify communities with health disparities. Dr. Fabiola Cruz, an epidemiologist and Ph.D. candidate in microbiology and medical zoology from Puerto Rico, played an instrumental role in the development implementation of Villalba, Puerto Rico's COVID-19 contact tracing system.
Here are some of the key takeaways from the panel:
Survival Factors and Pre-Existing Conditions
Black, indigenous, and people of color (BIPOC) are more likely to experience health disparities due to the consequences of institutional and structural racism. Goodwin explains how generations of systemic racism created by public and private institutions have produced barriers to services and opportunities for BIPOC. At birth, key predictive factors determine how well an individual will do in society based upon the race, zip code, and language they are born into. These same factors can be used to determine the magnitude of COVID-19's impact.
Statistics show African Americans represent a disproportionate percentage of COVID-19 deaths compared to the share of state and city populations. In Dallas, Gavino demonstrates how data spotlights significant health disparities by race and ethnicity and by geographic location; African Americans and people living in zip codes located in Southern Dallas continue to experience the highest burden of disease and mortality. And in Louisiana, as of April 6, 2020, African Americans accounted for 70% of the state's COVID-19 deaths although they represent 32% of the state's population.
Goodwin points out that BIPOC are susceptible to COVID-19 and other health challenges due to many pre-existing conditions. Workers in essential industries continue to work outside the home despite community outbreaks, exposing family members because many live in multigenerational households in densely populated areas with the inability to maintain social distancing. Food deserts reduce the ability to access fresh, healthy food and accentuate increased distances to healthcare options. Lack of paid sick leave and health insurance, longstanding distrust of medical institutions, language barriers, and financial implications of missing work are underlying conditions that perpetuate health disparities.
Impacting Equity with Data
"Equity is not just about everybody having the same resources," said Goodwin, "it's about how we distribute those resources to achieve outcomes so that everyone has the opportunity to be successful in our society." The challenge can be aligning the right actions to achieve outcomes that support resiliency. Resilience is the capacity of individuals, communities, institutions, businesses, and systems within a city to survive, adapt, and thrive in the face of both shocks and stressors.
In Dallas, Gavino oversees the Resilient Dallas Strategy, designed as a roadmap to strategically integrate equity and resiliency. The strategy supports seven council-approved goals:
Advance equity in city government.
Ensure Dallas is a welcoming city to immigrants and all residents.
Increase economic mobility for Dallas' vulnerable and marginalized residents.
Ensure Dallas provides residents with reasonable, reliable, and equitable access.
Leverage partnerships to promote healthy communities.
Invest in neighborhood infrastructure to revitalize historically underserved neighborhoods.
Promote environmental sustainability to improve public health and alleviate adverse environmental conditions.
This framework led to the implementation of an Equity Impact Assessment Tool used to identify communities at high risk and vulnerable to prolonged hardship with less resources for recovery following COVID-19. With the aid of mapping tools and census tract data, the tool analyzes race/ethnicity, economic status, and age data to identify zip codes that are at the highest risk for COVID-19 impacts. In June 2020, the results indicated that of 13,585 COVID-19 patients in Dallas, 60% were Hispanic and 9% were African American. What Gavino found most astonishing is that COVID-19 affected neighborhoods are identical to those negatively impacted by past red-lining practices.
One Step Ahead
Considering municipalities are the closest governmental entities to communities, Dr. Lopez recommends implementing a municipal tracking system to combat COVID-19. Dallas pinpoints focus areas for testing, contact tracing, community outreach, and public awareness. In Puerto Rico, the city of Villalba also uses data to proactively remain one step ahead of COVID-19. Dr. Lopez stressed the importance of maintaining public trust during tracking processes, tending to nuances of mental health illnesses and chronic diseases, and tracking cases before they are confirmed. Citizens respond favorably when presented with integrated networks of community leaders and religious leaders, two groups who can establish visibility and share information. "Health is the most valuable possession we have," said Dr. Lopez, "Let us be ambitious and competent when it comes to fighting for our health and that of our people."
Listen to the audio from the webinar, The Public Health Crisis and Racial Inequities.
New, Reduced Membership Dues
A new, reduced dues rate is available for CAOs/ACAOs, along with additional discounts for those in smaller communities, has been implemented. Learn more and be sure to join or renew today!