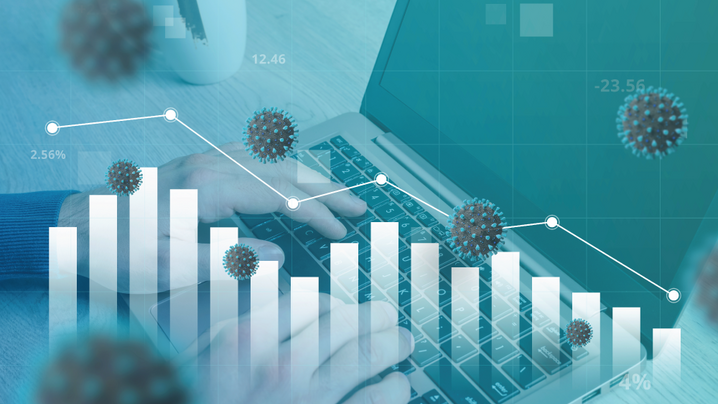 COVID-19 has complicated decision-making for local government leaders on such key issues as budgeting, when to return to work, and how to deliver services. Several data resources have been developed to track economic indicators, public policy, and community tracking to help managers make informed decisions for their community.
ICMA has partnered with the City Health Dashboard, which now offers a COVID-19 Local Risk Index to view risk by census track in communities over 65,000 in population. Managers can use this information to help determine how to allocate resources to areas in their community that have a higher risk for contracting COVID-19.
This tool tracks county, state, and FEMA declarations and policies related to COVID-19. Managers can use this resource to stay up to date on how neighboring jurisdictions are responding to COVID-19 and find examples to form their policies.
Esri has been using maps, datasets, applications, and more to help communities track and respond to COVID-19. Some notable dashboards and applications for local governments include:
COVID-19 Trends for U.S. Counties breaks down trends day-by-day with a focus on the most recent 10 to 14 days. This dashboard provides daily summaries of cases, recent outbreaks, and mortality rates that could be used by managers to view trends to help plan for reopening or impose restrictions.
Coronavirus Wellness Checks can be used with ArcGIS to establish a system to conduct wellness checks and monitor vulnerable individuals within your community. The template includes a website where homebound individuals can register, and volunteers can sign up to conduct wellness checks and ways to monitor and manage the check-ins.
The Small Business Recovery Solution helps managers engage local business owners to measure the impact of the pandemic and promote small business recovery. This application includes a small business locator, can help manage health violations, and send surveys to businesses within the community.
Several dashboards are available to help managers forecast revenue, expenditures, debt issuance, employment, and other indicators:
The Local Tax Revenue Dashboard helps local government managers understand where tax revenue is coming from to help budget more effectively.
Employment Data Dashboard can be used to understand employment, unemployment, and poverty trends to understand the employment landscape and help inform hiring and personnel budgeting.
The Market Data Dashboard provides data on interest rates and government bond issuance to help forecast debt issuance and other financial decisions.
NLC has collected over 2,400 examples of COVID-19 municipal policy response through active research and direct submissions from local leaders. Managers can add their own documents to the database and view examples of how other communities are responding, or use them as a starting point in developing their own policies. 
For more information on how to use data to help guide your COVID-19 response, join us for a free webinar on June 23 with the City Health Dashboard or continue the conversation on ICMA Connect.
For more information and resources, visit ICMA's Coronavirus Resources, Social Justice Resources, and Equity and Inclusion Resources.
New, Reduced Membership Dues
A new, reduced dues rate is available for CAOs/ACAOs, along with additional discounts for those in smaller communities, has been implemented. Learn more and be sure to join or renew today!