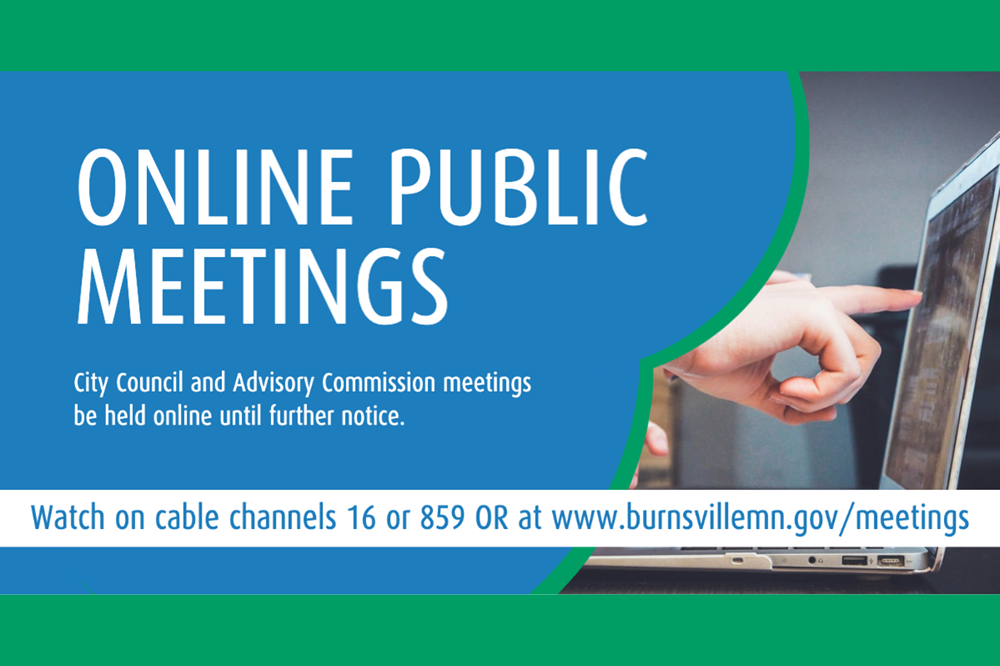 Virtual public meetings see increase in public participation
Even before the pandemic, Lakewood, Colorado (population 156,000), established Lakewood Speaks, an online engagement tool to supplement their physical public meetings that provides residents with opportunities to review meeting documents and provide comments a week before the meeting is held. With the benefit of three years' worth of data, Lakewood reported an over 800% increase in active participation since the program's adoption. They've recorded participation by the 35-54-year-old bracket to be 10 times higher, and for those under 35, 100 times higher than previous in-person levels. While many communities haven't conducted a thorough review of their data since making the virtual transition, anecdotally many have seen increases in participation not unlike those experienced in Lakewood.
Michael Webb, city manager, Edwardsville, Kansas (population 4,500), said in addition to an increase in resident participation, he has also seen an increase in attendance from those outside of the community.
Melanie Lee, city manager, Burnsville, Minnesota (population 61,000), noticed a significant shift in council engagement since going digital. Her councilmembers have increased participation in "offline" activities, such as posting about city business on their personal social media accounts. This increase in virtual engagement has shown councilmembers the ability to reach a wider number of their constituents through online engagement techniques and has proven a useful tool to disseminate information.
Continuing to focus on expanding access
Although virtual public meetings appear to have expanded access in Sterling Heights, Michigan (population 133,000), City Manager Mark Vanderpool remains concerned about those who are still unable to participate. To help address these concerns, the city has established a Citizen Contact Center where residents can call and receive help with concerns that cannot be addressed through online means. The hotline has been utilized mostly by their senior citizen population; a key demographic they believed would be impacted by the transition to virtual meetings.
Including features such as closed captioning, providing image descriptions, allowing call-ins, and providing translation services are a few ways to increase the inclusivity of your online meetings. The International Association of Public Participation (IAP2) has curated a list of resources for communities to expand access and deepen engagement via online platforms during COVID-19.
Streamlining the public meeting operating process
While increased engagement can be a compelling side effect and benefit of hosting virtual public meetings, there have been a host of issues to address. "Zoom Bombers" have become notorious for dropping into city council meetings, derailing meetings and even showing explicit content. To mitigate against zoom bombing, Webb has shifted to the webinar format of Zoom to have increased control over those participating, Vanderpool allows public participation one at a time via call-in only, and others use passwords to protect their meetings.  
Communities are handling increased public comments in a variety of ways. In addition to taking public comments live during virtual meetings, the city of Edwardsville has also encouraged participants to email their comments to the city prior to the meeting for staff to then read aloud. With the ability to conduct research and collect resources in advance, staff have been able to improve service and response to public concerns.
In the city of Burnsville, Lee shared that engagement has run smoothly with a meeting facilitator that works "behind the scenes." They have established that all engagement sent through the chat feature of Zoom during a meeting will be exclusively directed at the meeting facilitator who then reads them aloud, creating an organized process so the council or manager can respond.
Berkeley Heights, New Jersey (population 13,600), allows the public to comment directly via audio and chat at their virtual meetings. The meeting host tracks and manages the three-minute comment opportunity by unmuting participants one at a time and displaying a timer. They provide detailed instructions on how to comment on their website and at the beginning of each meeting.  
Looking ahead to the future of virtual public meetings and services
All managers who shared their reflections said they expect to continue the use of online platforms in their public meetings. Edwardsville will continue offering virtual access to council meetings and plans to expand its use to other public meetings, such as planning or parks and recreations board meetings. Lee believes Burnsville could easily maintain the virtual format but anticipates also reintegrating in-person meetings.
The largely successful shift to online public meetings has led to lasting innovations in other service areas within local government. In Sterling Heights virtual access continues to expand. Vanderpool is now utilizing online platforms like FaceTime or Zoom to conduct building inspections, a change he anticipates will endure even after the pandemic subsides. They have "also developed a No Shoes, No Shirt, No Problem — At Home Services, which has proven to be very popular."
Lauderdale-By-The-Sea, Florida (population 6,600), has experimented with surveys as an additional forum to receive public feedback. After a public meeting to discuss the future of a well-loved pedestrian street in their community was canceled, they conducted an online survey and collected 650 responses, representing about 10% of their population. According to Linda Connors, development service director, "We never expected the number of responses that we received, and I believe we'll include this type of participation in projects moving forward."
For additional information, visit ICMA's Coronavirus Resource page and share your own reflections on ICMA Connect. 
New, Reduced Membership Dues
A new, reduced dues rate is available for CAOs/ACAOs, along with additional discounts for those in smaller communities, has been implemented. Learn more and be sure to join or renew today!