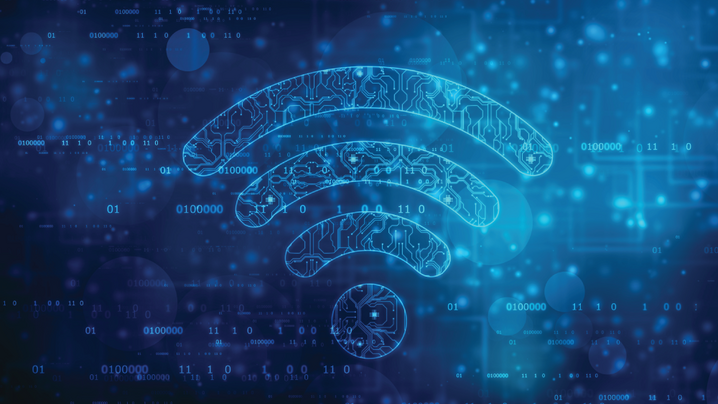 by Amy Ahner, director of administrative services, Village of Glenview, Illinois & Barbara Wilson, director, public information & engagement, West Chester Township, Ohio
History has shown time and again that crises spur growth in innovation.  One of the greatest challenges many communities face with the current COVID-19 crises is how to provide internet access for all community residents. The crisis has exasperated the long-standing issue that many low- and moderate- income residents do not have easy or affordable access to Wi-Fi services in their communities or neighborhoods.   
"The absence of broadband internet connections in so many American homes, at a time when we need to stay in our homes, is a public health crisis in its own right… People without online tools to take care of their basic needs at home are not going to stay at home."  - Angela Siefer, Executive Director, National Digital Inclusion Alliance (NDIA) 
Internet service has become a part of the global infrastructure. Local governments rely on the service for a multitude of economic and community purposes. The COVID-19 crisis has upped the game by demonstrating that there are new ways of doing business. Teleworking, education, and entertainment are benefitting from innovations brought about by the COVID-19 virus. 
For example, teleworking has become state-of-the-art technology due to the crisis. Many local governments and companies have discovered not all meetings need to be face-to-face. Conference calls have given way to Zoom and Microsoft Teams meetings online. Taking notes during public meetings is accomplished by simply hitting the record button. Other tools such as open source solutions and the availability of local government data portals will allow community residents to be engaged in community initiatives and recovery plans to a much greater degree. Young parents with small children can attend public hearings online. 
Digital inclusion and access to online education services are crucial for establishing and maintaining community sustainability. Developing young minds, especially those of school-aged children, is critical for the long-term viability of local governments and communities. If children cannot have adequate access to Wi-Fi and the educational opportunities it affords, they won't be able to compete in the global marketplace. This, in turn, results in a brain-drain from the community. 
Here are several examples of efforts underway by local governments and community groups across the US:
Public-Private Partnerships 
In the city of Minneapolis, Minnesota, community leaders have entered into a public-private partnership with USI, a local wireless internet service provider, to offer temporary Wi-Fi service to low- and moderate neighborhoods in the city as well as rural Minnesota.  As a result, Minneapolis residents and visitors now have access to the internet for free from 117 wireless hotspots throughout the city and surrounding rural area. (A hotspot is a device that creates a wireless network in the area it is setup.) The service allows students to participate in online courses and adults to search for work. 
Mapping Hot Spots 
In collaboration with the private sector, community nonprofit groups, and local governments, the State of Illinois is mapping where free public Wi-Fi hot spots are located throughout the state.  At these locations, residents have access to remote learning opportunities with minimal disruptions.  While access is not solely limited to young students, all the hot spots request that school-age children be given preference for educational purposes.    
Drive-In Wi-Fi 
Local government managers have long been champions in establishing stronger remote Wi-Fi hotspots for their communities.  In West Chester Township, Ohio, the community took a "drive-in" approach to providing Wi-Fi service for their residents.  Residents are welcome to come to the library's parking lot on a 24/7 basis to access service. Although the physical library is closed, the library's online resources and Wi-Fi remain available at any time. 
"Checking Out" the Internet 
The city of Bondurant, Iowa, is a small community of approximately 6,500 residents that has used Community Development Block Grants (CBDG) to purchase hotspots for their residents that can be checked out through the library. Although the library building is currently closed to the public, residents can still pick up items through a drive thru or delivery service. The city has collaborated with their school district to ensure families that need access the most are prioritized. Over 50 families are using this service, and the city has additionally purchased six tablets for distribution.  
If your community has an innovative approach to providing internet access to residents to share or if you are looking for additional ideas, join the conversation on ICMA Connect.  
For additional information, visit ICMA's Coronavirus Resource page.
New, Reduced Membership Dues
A new, reduced dues rate is available for CAOs/ACAOs, along with additional discounts for those in smaller communities, has been implemented. Learn more and be sure to join or renew today!