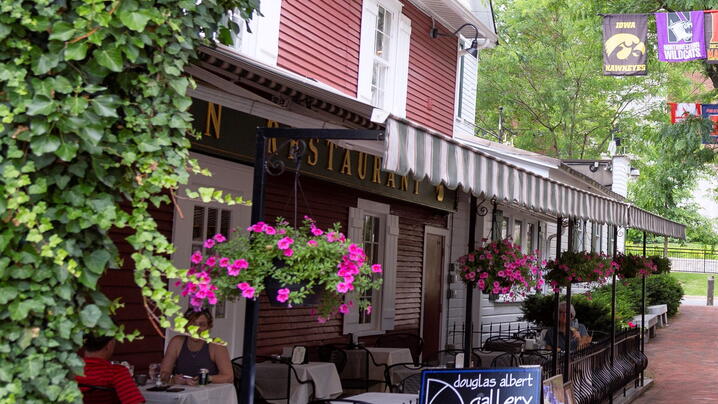 In a growing number of states, governors have begun implementing phased reopening plans that allow restaurants to reopen for sit-down dining, but business as usual is still months away. To comply with social distancing requirements, guidelines stipulate that establishments must reduce seating capacity by at least half (and in many instances, establishments are initially only permitted to operate at a quarter of their normal capacity). This presents restaurants with a difficult conundrum–it is nearly impossible to generate a profit and stay in business, unless they are consistently operating near full capacity. They must balance the desire to recover their business with the need to keep customers and workers safe.
In order to find a temporary solution to save restaurants from financial peril, local governments across the globe are exploring regulatory changes that allow restaurants to expand capacity using outdoor space. These changes include relaxing zoning rules and suspending ordinances to allow restaurants to use parking lots, boulevards, nearby parks, and even portions of the street in front of their front doors to expand outdoor seating.
Tampa, Florida's "Lift Up Local Economic Recovery Plan" establishes Restaurant and Retail Recovery Zones in which certain roads are closed to traffic 24 hours a day, allowing businesses to expand into city-owned rights of way and still follow social distancing. To accomplish this, the city temporarily suspended some code and permit requirements to allow businesses to expand into the rights of way.
The city of Gainesville, Florida, is relaxing some regulations to help restaurants serve customers during the COVID-19 restrictions. Restaurants will be able to set up tables and chairs outside in public and private parking spaces on a temporary basis. This includes on-street city parking spaces downtown or private parking spaces in other areas.
The city of Savannah, Georgia, has approved a pilot program that offers restaurants three options to expand outside seating: sidewalk seating, parklets (setting up tables in parking areas), and street closures.
In Rockland, Maine, city officials approved closing Main Street to vehicle traffic during the month of June  to give restaurants and shops outdoor space to operate. 
The capital city of Lithuania, Vilnius, has announced plans to turn the city into a vast open-air cafe by giving over much of its public space to hard-hit bar and restaurant owners so they can put their tables outdoors and still observe physical distancing rules.
The city council in Washington, D.C., is considering a proposal to allow restaurants to request a permit to close parts of the public space allowing restaurants to add outdoor seating during the pandemic.
This resource from NACTO Global Designing Cities Initiative includes specific ideas for street planning given the prioirty of keeping residents safe during the pandemic recovery period. 
New, Reduced Membership Dues
A new, reduced dues rate is available for CAOs/ACAOs, along with additional discounts for those in smaller communities, has been implemented. Learn more and be sure to join or renew today!