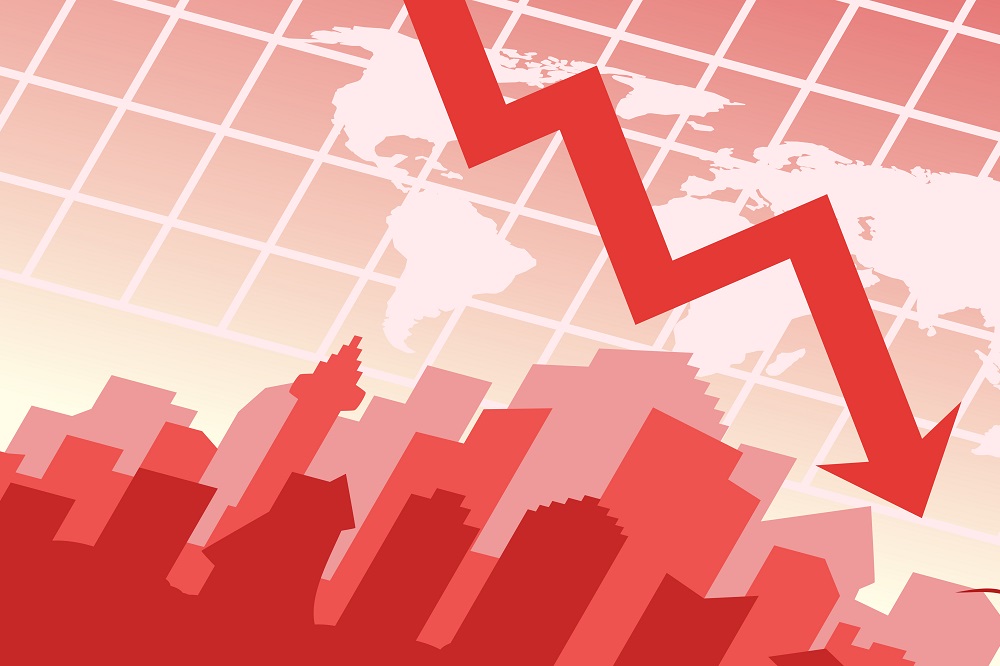 ICMA works with its state and local government association colleagues to monitor impacts of the COVID-19 crisis on our members and their communities. A new survey of 600 ICMA members conducted in mid-July captured the latest impacts on revenue projections and status of pledged federal relief.
As the magnitude of the COVID-19 crisis was still setting in for many of us, a March 2020 survey of ICMA members conservatively estimated that initial financial impacts in just a two-week span approached a billion dollars.In April, more than 1,200 participants joined us for a free webinar offering guidance on the recently-authorized Coronavirus Aid, Relief, and Economic Security (CARES) Act, which promised $150 billion in support to state and local governments.
Now, several months into crisis management and response, and with many local governments completing an annual budget process along the way, we have new insights into the latest impacts on revenue projections and status of pledged federal relief. Six hundred ICMA members responded to a new survey conducted in mid-July.
Eighty-four percent of local governments responding to our latest survey are projecting a decrease in overall revenues for their first budget since the onset of the pandemic. About half are projecting up to a 10 percent decrease, another third are projecting up to a 20 percent decrease, and the remaining 10 percent of responses across the country project declines in excess of 20 percent.
As they have during previous financial crises, leaders are attempting to weather the storm without making drastic cuts to staffing or canceling projects. Hiring freezes are the most common personnel action taken, implemented by half of responding local governments. At this point, only a limited number have implemented layoffs or furloughs, but time is ticking and rises in COVID-19 case data warn the end is far from sight. A quarter of respondents are contemplating additional actions and an equal amount are unsure whether further actions are needed.
"We are holding off to see how big the revenue losses will be, what additional stimulus funding we will receive, and how quick the recovery is before we make any big, permanent changes," wrote a California manager. Multiple respondents commented to this effect: "If the revenues continue to decline, anything is on the table, up to layoffs."
WITHIN YOUR CURRENT FISCAL YEAR, WHICH OF THE FOLLOWING PERSONNEL ACTIONS HAVE YOU TAKEN TO MITIGATE BUDGETING CHALLENGES THAT HAVE OCCURRED AS A RESULT OF COVID-19 IMPACTS? (N=593)

The immediate impacts, coupled with long-term uncertainty around budgets, have already strained capital improvement plans and the ability to make strategic investments in infrastructure and communities. Some local governments froze all plans indefinitely, some were only able to advance projects with dedicated and secure funding, and others dipped into reserves to bridge shortfalls. Half of the respondents have delayed improvements to public recreation spaces and other government facilities. Forty percent have delayed improvements to roads or sidewalks.
THUS FAR, HOW HAS THE COVID-19 CRISIS IMPACTED YOUR PLANS FOR THE FOLLOWING TYPES OF CAPITAL IMPROVEMENTS?

Relief Falling Short of Need
ICMA members are at the helm of one-third of the approximately 150 cities and counties with a population of over 500,000 that were eligible for direct assistance. Those local governments have been able to plan for reimbursements of unexpected expenses triggered by the pandemic. Other cities and counties looked to their state government for a distribution of funds to reimburse them for COVID-19 expenses.
WHICH OF THE FOLLOWING BEST DESCRIBES YOUR LOCAL GOVERNMENT'S SITUATON WITH RESPECT TO CARES ACT FUNDING FOR LOCAL GOVERNMENTS? (N=615)

Survey data confirm that only a third of respondents have actually received any CARES funding. The most common uses of these funds, all reported by at least 70% of recipients, have been for public health expenses, payroll expenses for key public personnel, and compliance with COVID-19 public health measures. Forty-five percent have directed funds toward economic support, including to small businesses, and 35 percent have targeted support for vulnerable populations. 
IF YOU HAVE RECEIVED FUNDING, HOW HAVE YOU PRIMARILY USED THOSE RESOURCES? (N=201)

While the funds committed are going to good use, it's important to keep in mind the magnitude of the need. "Our $50,000 distribution from the state is not impactful given our $2.5 million revenue loss," wrote a California administrator. A fellow recipient agreed: "Loss of revenue is the most significant issue. New Jersey relies on property taxes and with the increasing unemployment rate, we are very concerned. This is the great unknown. Without the ability to cover this loss, local government will be devastated." 
And for most local governments, any support remains in limbo—held up at either the county or state level. Some holders of funds have yet to detail plans for disbursement, some are waiting to issue reimbursements at the end of the year or other fixed-term schedule (see the National Conference of State Legislatures' database for the latest on state actions). Regardless of the state, confusion, uncertainty, and frustration are evident among respondents' comments about the prospect of CARES funding. Many have applied but await confirmation. "Our situation is dire as we wait on funding to be dispersed," noted a North Carolina manager. A colleague in the state summarized the situation as, "More questions than answers at this point." A South Carolina administrator underscored the time required to keep up with complicated paperwork, to the point of needing to hire a consultant for support. "This is not streamlined assistance by any means," he added.
Members will continue to make difficult decisions as this ambiguous situation continues, but the delays come with consequences. And for some local governments, particularly smaller towns, leaders aren't holding their breath. "I just do not see any money trickling down to a town of our size," stated a manager in Iowa.
---
Download Public Management (PM) magazine's new ebook, Leading in an Economic Downturn.
Local governments and their employees have demonstrated time and time again that they can be resilient and adaptable when faced with new challenges—and ICMA has a wealth of resources that can help. We scoured Public Management (PM) magazine to identify the most important archived articles to help your organization and community persevere and thrive through these economic challenges.
ICMA members and PM subscribers can access the ebook by clicking below (you will need a username and password to login and access).
New, Reduced Membership Dues
A new, reduced dues rate is available for CAOs/ACAOs, along with additional discounts for those in smaller communities, has been implemented. Learn more and be sure to join or renew today!