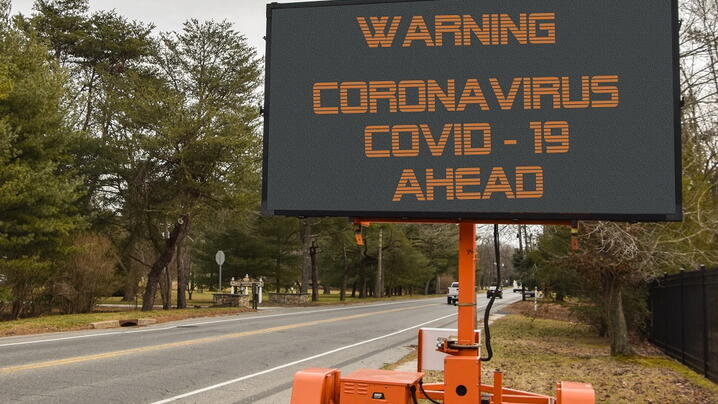 Amid negotiations of a stimulus package now projected to exceed $1 trillion dollars, ICMA and its partners—the National Association of Counties, U.S. Conference of Mayors, National League of Cities, and the Government Finance Officers Association—have been advocating on behalf of local governments in the face of the COVID-19 pandemic.
Cities and counties are on the front lines battling this unprecedented crisis. Local governments in parts of the country where the outbreaks first occurred have been especially hard hit. Seattle/King County, where the first community spread of the virus occurred at the CareFirst Nursing home, has spent $50 million so far. In just one week, the city of Westerville, Ohio, spent $7.5 million and that city's annual appropriation ordinance for 2020 totaled $204 million.
To get a better idea of the situation across the country, ICMA conducted an online survey of CAOs late last week; 750 member administrators responded, representing municipalities and counties of less than 1,000 residents to over one million. With just a few high-level questions, we captured several insights on the preliminary fiscal impacts of this crisis on local governments.
Pre-COVID-19 context
Based on fiscal years reported, we estimate that about half of all local governments will be going through their annual budgeting process within the next six months during this period of high uncertainty. The remainder will have to navigate the evolving situation given resource allocations established up to six months ago.
Additionally, a survey conducted late last year on disaster resilience and recovery revealed that only half of local governments have contingency or emergency funds budgeted to support crisis relief and recovery activities. The vast majority will rely on their general/unrestricted fund reserves until additional support arrives.
Immediate impacts
Nearly 90 percent of local governments estimate spending less than $100,000 in the past two weeks on unanticipated COVID-19-related expenses. But 100 managers, representing communities of all sizes, estimated spending in excess of $100,000. Twenty respondents projected expenses five to ten times that amount, even topping $1 million in just two weeks.
Extrapolating our results out to a larger universe of local governments, we estimate that total immediate spending by local governments approaches $1 billion dollars.
The most common unanticipated expenses due to the COVID-19 crisis forecast by most local governments include staff sick leave, staff overtime, and equipment and technology.
Looking ahead
The costs related to the COVID-19 situation will rise as the economy is grinding to a halt. Major revenue sources, such as sales taxes, development and permitting fees, facility and service charges, and hotel taxes are evaporating. As one respondent noted, "All the things are crashing."
Based on survey projections, 60 percent of local governments now anticipate spending up to $500,000 in the next six months on COVID-19-related expenses. Twenty-one percent anticipate spending up to $1 million, 16 percent anticipate spending up to $5 million, and 3 percent expect to spend over $5 million in just six months. Our back-of-the-envelope extrapolations of projected spending estimate a total of between approximately $7 billion and over $20 billion over the next six months on COVID-19-related expenses by just 14,000 local governments—which doesn't even account for special purpose districts and other smaller units.
These are estimates in a rapidly shifting environment. But they were unexpected and the financial impact will continue to stress our communities and our employees. As basic expectations about our daily lives are being dismantled and we adapt to a new normal, residents are counting on their local governments to exercise leadership, deliver services, and ensure a safe and supportive infrastructure surrounds our social distancing. Many local leaders are being held up as bright spots in the fight against an invisible enemy. This survey begins to shine a light on the financial burden that will increasingly constrain their abilities to respond, unless and until relief arrives.
For additional information, visit ICMA's Coronavirus Resource page.
New, Reduced Membership Dues
A new, reduced dues rate is available for CAOs/ACAOs, along with additional discounts for those in smaller communities, has been implemented. Learn more and be sure to join or renew today!