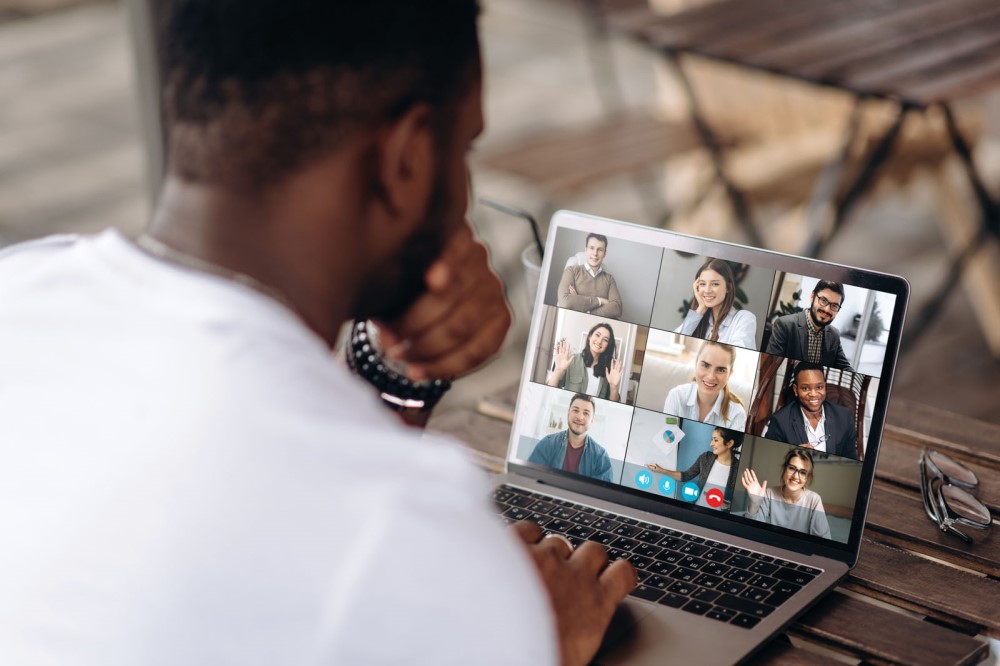 I took a vacation recently—a very safe, COVID-friendly vacation in beautiful north Florida. I intentionally unplugged, knowing that I needed the time to reflect on the past few months.
Taking the time away gave me the opportunity to recognize what my organization, and I am sure, your organizations, have been doing for the past few months, and how I am so incredibly honored to be in public service at this point in history.
On March 6, 2020, I started my new position as assistant county administrator for Charlotte County, Florida. At that time, COVID-19 was still something to read about in the news, I didn't know what PPE stood for, and I had no idea how many ICU beds we had in our local hospitals. I didn't know how to use Microsoft Teams, had never heard of Zoom, and was still (albeit naively) planning which conferences I was going to attend this year, including my first Florida City and County Managers Association conference.
I have seen more change in the provision of local government services and the way local government works in the past six months than I have seen in my entire career to date (18 years in this organization). This is not just change to make it through the pandemic; this is real, fundamental change in the way we operate.
However, I don't want to dwell on the pandemic. I want to focus on the silver linings our challenges have brought and share some that have made Charlotte County a stronger and more resilient organization.
The most significant change is teleworking. As an organization, we had a teleworking policy in place with one person working remotely. Most of our staff had regular desktop PCs and everything that comes with them.
Between our IT department and our HR department, we were able to deploy over 300 remote workers, sending pretty much everyone who didn't work in the field and didn't have to be in the office to work from home. This was done by sourcing any available laptop in the county, plus allowing staff to take home their desktops and monitors where laptops weren't available. It was a huge effort and one that made us realize the long-term benefits of teleworking. As a result, we have made a significant investment in both hardware and software and reworked our teleworking policy to fully integrate a teleworking option into our organization. This will also allow us to revisit our master space plan and adjust for this new way of working.
The human services department was tasked with the need to provide financial support to many in our community almost as soon as the first executive order was issued. To do this they reached out to some amazing community groups and activated our Community Organizations Active in a Disaster (COAD) group. This collaborative partnership allowed the quick deployment of a website designed to be an easy universal entry point for all of the financial assistance that was available either through the county or various community nonprofits (www.COADFL.org). This approach has changed the way our applicants access our services, significantly increased the awareness of the available programs, and decreased the complexity of the application. This cooperation has extended beyond our initial push into the disbursement of our CARES act funding and has changed the way we approach human services in our community.
Other similar success stories have been seen throughout our organization. Drive-up libraries have issued over 180,000 items to over 27,000 patrons when libraries were closed. Facebook Live aqua aerobics and other sports and fitness content has been viewed by many residents who loved the interaction.
Our tourism staff created a program to sell T-shirts supporting our human services programs to our snowbirds and visitors who were not able to be with us, raising thousands of dollars and ensuring those snowbirds are still part of the community they spend their vacations and winters in.
The community development department transitioned from a primarily in-person service to a 100-percent online service. Technology had just been deployed to facilitate this, but it had not yet been launched to the public. Staff was tasked with both learning a new system and teaching the public how to use it. The lasting result has been an increase to a staggering 85 percent of all permit applications now coming in completely digitally even after the department has fully opened.
Our public service workers have become true agents for change. They have taken unprecedented challenges in their stride and put our citizens and their needs front and center. They have developed and implemented creative and innovative ways to provide the services that are needed along with the quality of life services that help to make life a little better. They have eliminated policies and procedures that have been in place for years and taken a leap into the unknown showing true community spirit and a level of resourcefulness that will make our organizations significantly stronger to face the next challenges.
Take a step back, reflect, and recognize how much amazing work is being done by so many in our profession in these historic times. It certainly helped me put things into perspective, and if you would like to know more about any of our programs, please don't hesitate to contact me.

 CLAIRE JUBB, AICP, CFM, is assistant county administrator of Charlotte County, Florida (claire.jubb@charlottecountyfl.gov).
New, Reduced Membership Dues
A new, reduced dues rate is available for CAOs/ACAOs, along with additional discounts for those in smaller communities, has been implemented. Learn more and be sure to join or renew today!