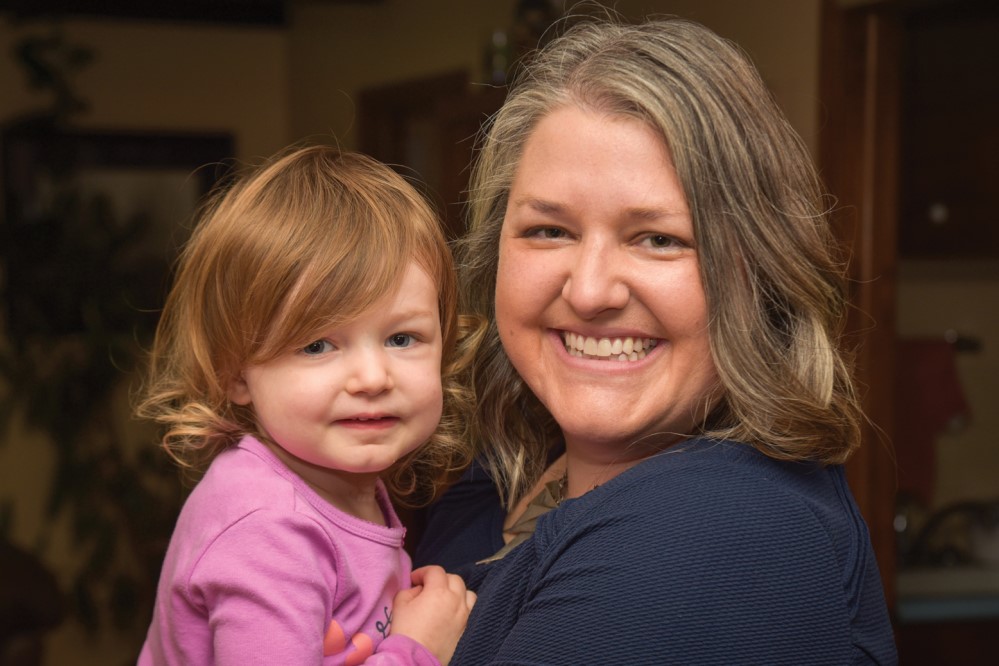 I'm going to do my level-best to make this article less rage-filled than I am right now. But with the current economic crisis being called a "shecession," rage feels appropriate. Of the 20.5 million people who lost their jobs in April, 55 percent were women. Consistent with the norm, women of color are the most affected, with unemployment rates of 16.4 percent for Black women and 20.2 percent for Latina women.
Many women don't have the privilege of choosing between a career and staying at home—they have to pay bills. And now with schools closed and even more limited childcare options, they are being forced into the impossible situation of choosing between the pay they need and childcare. It shouldn't seem so impossible to have a child and a career in 2020. Other countries are better at supporting women in the workforce, while the United States is the only developed country in the world that still doesn't offer parental leave.
You've probably heard all of this before. And if you haven't, the articles I've included in the endnotes can help paint a picture for you. I don't want to keep talking about the problem of how detrimental COVID-19 has been for working mothers. I want to offer some simple solutions that you can implement in your very own organization to keep women in the workforce.
1. Flexible Schedules and Performance Metrics
If your organization was still relying on the ol' butts-in-seats performance metric when COVID hit, you're probably already thinking about this with telecommuting becoming a norm. If you have solid performance metrics for your team, you should be able to offer flexible schedules. This is especially important right now when childcare is even scarcer than usual as it will allow your employees to juggle work and childcare more easily.
2. Family Leave Policy
If your organization doesn't have a family or parental leave policy in your employee handbook, I encourage you to consider who you've already missed out on hiring, let alone keeping. Parental leave is beneficial to new parents and organizations' turnover rates. Make sure your policy is open to men and women. If it only applies to women, you're basically saying that it's only a female's job to care for a new child when studies show there are better health outcomes involved for the child and the parents when partners take an active role from the very beginning.7 If you really want to take care of the women in your office, you'll make it a family leave policy that applies to caring for any immediate relative; research shows women are more often the caregiver for both young children and elderly family members. For those of you who read this and say there's no one else who can do that person's job, so they can't be out for an extended leave, let me introduce you to a great concept called cross-training. Implement it widely and without exception. Anyone can get hit by a bus or win the lottery.
3. Creative Childcare Options
There isn't much out there for inspiration on this one (except American outdoor clothing company Patagonia). I have ideas on how organizations might disrupt the status quo of childcare, but I want to use my time with you to encourage you to look around the table. Who in your organization has the power to influence how you approach childcare options? If I had to wager a bet, it's likely people without children and men with stay-at-home partners. Change that and you'll be amazed at what your organization can try.
4. Equity in Professional Development = More Resources for Women and People of Color
Did your budget for professional development get cut? Then you need to be even more thoughtful about how limited resources are allocated.
I challenge you to intentionally dedicate most of your training dollars to people of color and women; therein lies the largest gap in professional development opportunities and, as a leader, it's your responsibility to work to close it.
If you consider yourself an ally in the fight for equity, I encourage you to dig deep and find the strength to start pushing these things through in your organization and wherever you have influence (contractors who work with you, your local chamber of commerce, etc.). It will take every single compassionate public service superhero to turn the tide on these depressing trends. I am here to help in any way I can because I am passionate about leaving this world better than I found it for the people who live in my community, and that happens to include my daughter.

 MEGAN WILLIAMS has enjoyed her last 10 years as a local government employee creating the community relations department for the town of Frederick, Colorado, before joining the Denver Peak Academy team at the city and county of Denver as a continuous improvement specialist. (megan.williams@denvergov.org) 
New, Reduced Membership Dues
A new, reduced dues rate is available for CAOs/ACAOs, along with additional discounts for those in smaller communities, has been implemented. Learn more and be sure to join or renew today!