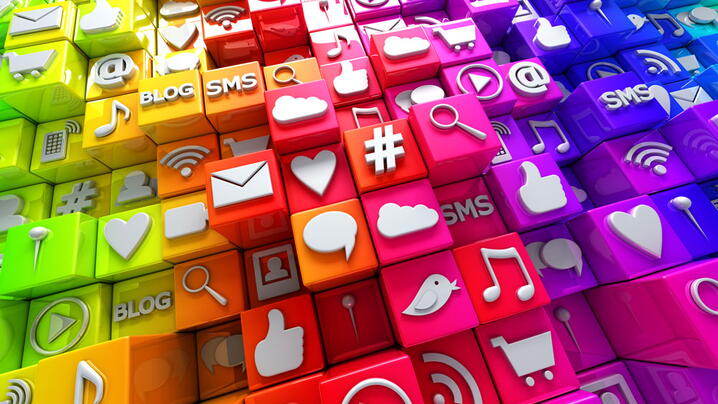 While many jurisdictions have a crisis communications plan in place to deal with all manner of emergencies and disasters, the COVID-19 pandemic is stretching these plans to the limit, forcing local governments to get creative with their engagement efforts. In a recent webinar titled, Managing Crisis Communications During the COVID-19 Pandemic, presenters Tom Bakaly, CEO of Beach Cities Health District (BCHD); Dr. Thomas Bryer, professor for the University of Central Florida in Public Administration; and Sarah Stoeckel, city council member for Titusville, Florida, shared their strategies and insights to help local governments make their own outreach and engagement efforts more effective during this challenging time. Here are 10 ways to manage crisis communications during the COVID-19 pandemic:
1. Establish your communication objectives. Consider your community's bandwidth from prior communication activity and communications personnel.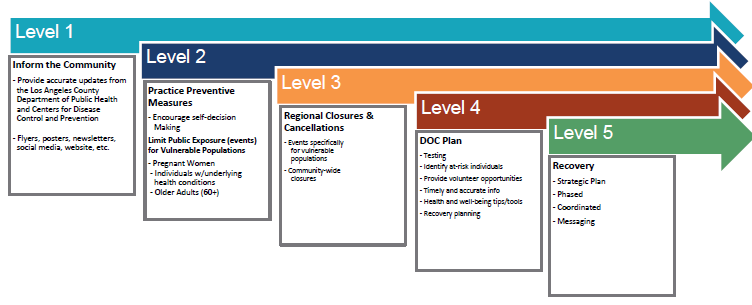 2. Know your community. Online engagement operation and communications partners can conduct a survey to gather data on the community, concerns, desires, and online use. A survey builds trust with the community and allows constituents to feel like a necessary part of the solution. Avoid using language describing the crisis as "happening to them."
3. Understand the distinction between social media and online engagement tools. Social media allows for rapid dissemination of ideas and information, strategic viral dissemination, and largely unfacilitated and unmoderated interaction between government and stakeholders. Examples include Facebook, Twitter, Instagram, Snapchat, Blogs, and YouTube. Online engagement tools allow for government stakeholders to engage in idea and information development, preference setting, and/or solution creation in a facilitated and moderated space. Examples include Wiki and tools that are not free, like Bang the Table, IdeaScale, and Zoom.
4. Elements of an effective social media policy include legal concerns, citizen conduct, employee access, account management, acceptable use, security, content, and employee conduct.
Legal: Work with your city attorney to anticipate any issues that may arise from using social media. Check your material to have ADA compliance. Last year, councilmember Stoeckel witnessed every community within her county in Florida get sued for lack of ADA compliance.
Citizen conduct: Make sure you have citizen rules on your page so people know what consequences may occur if code of conduct is violated. Maintaining control of your message is important and managing citizen and employee conduct contributes to message control.
Employee access: Consider which employees have access, who manages the site, and establish protocol if an employee leaves their position.
Account management: Communicate when and if comments are responded to. This helps set expectations. If you set up an identical website to your neighboring community, but don't respond to complaints, you can damage the trust of your constituents.
Acceptable Use: If you don't have resources to interact, that's okay! You can state that to manage citizen expectations. Decide whether your role will only be an informational one. If you can interact, share how and between what times.
Security: Zoom and other online platforms experience high volumes of phishing lately, so follow safe and secure practices like two-factor authentication.
Content: Use the survey to create content that is relevant and aligns with the concerns and desires of your constituents. Defining your objective (see #1) helps direct the kind of content you will produce.
Employee Conduct: Create a plan for when content is shared, how feedback is responded to, and establish a consistent and predictable pattern. Internal communication and preparation will reduce public snafus.
5. Respond to misinformation quickly. In a crisis, ignoring misinformation can lead to death, in the worst-case scenario. Don't worry about repeating yourself.
6. Speak from one voice. All daily updates should be repeated across all mediums to avoid ambiguity and confusion. Everyone should get the same message, while under normal circumstances, the message would ideally be altered for various audiences.
7. Identify Community Partners for Dissemination. Businesses and nonprofit online pages can share your information to community members that don't frequent the decided centralized landing page. This directory and these relationships are ideally built during normal circumstances.
8. Use one landing page for resources for each core stakeholder group.
Calm fears by using all established communication tools to send the same message. Share videos of public service professionals introducing themselves and describing their role in the response, like police officers, bus drivers, teachers, and others. Post daily, even if there isn't anything new to share. Don't worry about being repetitive. Citizens want to know their local government is present.
Transform fear into growth. Share opportunities for citizens to safely engage in a support network, which can be coordinated with a nonprofit partner, especially in times of limited government resources. Share videos of community volunteers. Be firm about safe health practices while encouraging help simultaneously. Use "bulletproof" hashtags to encourage citizens to share how they are helping and getting involved safely.
Facilitate Community. Asking for feedback on your communications is a proactive way to engage, build trust, and creates a relationship to transition after the crisis. Ask if they prefer different presentation, different voices, and new subjects. Ask the community to identify unaddressed community challenges, solution ideas to known problems or collaborative solutions. For all of this, create a feedback loop to report progress on the discussion, ask for further ideas, or evolving the communications objective. (see #1)
9. Tag and link other community pages offering support or opportunities for involvement.
10. Hold public meetings online. These depend on your states' restrictions. They can be 100% virtual, have a physical governing body with virtual citizen audience, or a small physical presence with a majority of virtual citizens present.
Video content for inspiration and support by Beach Cities Health District can be found at bchd.org. For crisis strategies and worksheets, email Dr. Thomas Bryer (Thomas.bryer@ucf.edu) or Councilmember Sarah Stoeckel, PhD (stoeckel.sarah@yahoo.com).
For more on crisis communications during a pandemic, listen to the teleconference and download the presentation slides from the webinar by visiting our Local Gov Life Episode 09 page. 
New, Reduced Membership Dues
A new, reduced dues rate is available for CAOs/ACAOs, along with additional discounts for those in smaller communities, has been implemented. Learn more and be sure to join or renew today!