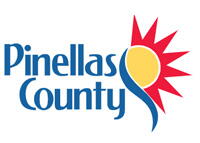 Workforce Relations Director
County of Pinellas, FL
Workforce Relations Director
Pinellas County has an exciting and challenging opportunity for a creative and highly motivated person with executive level experience managing the Human Resources function in a medium to large organization. This position reports directly to the County Administrator (CAO).
The successful candidate will evaluate and report human resource needs for 19 Departments that report to the CAO. In addition, the incumbent will:
• Develop and implement practical solutions/programs that address a wide variety of Human Resource needs.
• Develop and document procedures to process HR related changes.
• Review and recommend redesign of fringe benefits plans.
• Build and manage an evolving performance evaluation system.
• Evaluate working conditions and implement programs to address results.
• Manage career advancement programs.
• Manage and create performance incentive programs.
• Assist in the maintenance and enhancement of exempt and non-exempt pay plans.
• Assess the need for training and implement learning and practical skill development paths.
The ideal candidate will have experience coordinating the implementation of new initiatives/programs, at least a bachelor's degree in Human Resources or related field, at least 10 years of Human Resources experience with at least 5 of those years' working in a supervisory capacity; and a working technical knowledge of compensation, recruitment, benefits administration, organizational development, employee relations, and an intermediate to advance knowledge of Excel.
The successful candidate will be responsible for implementing projects from inception to completion. You will have a great deal of independence and the necessary resources to ensure positive outcomes that will enhance our employees' experience. Your personal career growth will also be enhanced by the exposure to trendy and creative initiatives.
We offer an excellent benefits package that includes participation in the Florida Retirement System and flexible work schedule options.