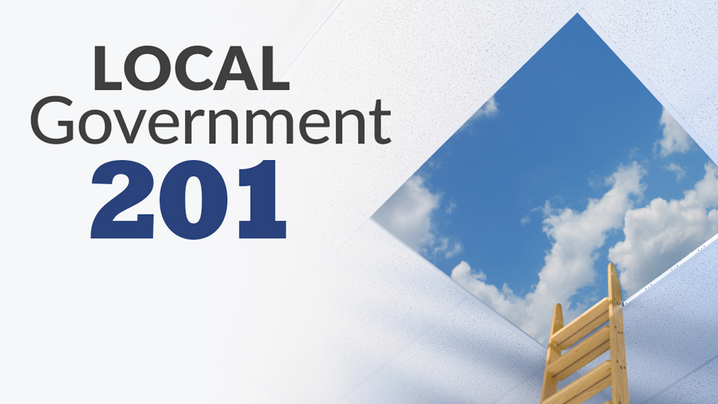 With the Local Government 201 Online Certificate Program, you will gain a practical understanding of core topic areas that are essential to becoming an effective local government manager.     
Effective Communication
Public Safety
Community Building
Organizational Development
Leadership
What is Local Government 201?
This on-demand online certificate program is designed to help new and mid-career managers, assistant managers, and even career-changers new to local government, go beyond the basics and gain a deeper understanding of key focus areas in local government management. Taught by a team of seasoned local government managers and experts, this program moves beyond theory and focuses on sharing experiences of how the job actually gets done.
Program Details
Fee: Member = $1,495; 
Nonmember = $2,495 (Join ICMA and pay the member price!) 
Special thanks to Mission Square, Founding Corporate Sponsor.
COMING SOON IN NEW ONLINE CLASSROOM: REGISTRATION OPENS LATE MARCH
Learning Objectives
With this program, you will learn about:
Communication skills that will help you effectively work with your staff, peers, and superiors
Best practices for citizen engagement
The latest advancements in public safety
Race and policing in America, and how to promote diversity, inclusion, and justice within the ranks and in the community
Best practices in crisis communication
Environmental sustainability, economic sustainability and social equity
Smart cities and how to plan for innovation
The four types of placemaking and how they can impact your local economy
Organizational development and how to attract and keep top talent
What it takes to be a leader and how to infuse leadership into your organization
Courses
Course One: Effective Communication: Engaging Staff, Elected Officials, and the Community (on-demand) Learn how to communicate up, down, across, and outside your organization. This course also teaches you practical methods for communicating with your council. 
Course Two: Public Safety: Trends and Innovations, Race in America, and Crisis Communications (on-demand)  Technology, legislation, and social issues are changing the way fire, emergency medical, and police services are delivered. Tackle issues such as race and American public safety, crisis communication, and the impact of changing technology on public safety. 
Course Three: Building Community: Sustainability, Smart Cities, and Placemaking (on-demand) Explore environmental sustainability, economic sustainability, and social equity. This course will discuss how to develop a sustainability plan as well as placemaking and planning.
Course Four: Organizational Development: Alternative Work Models, Succession Planning, Becoming an Employer of Choice (on-demand)  From alternative work schedules to succession planning, this course will help you lead your organization to becoming an employer of choice. 
Course Five: Leadership: Leadership at All Levels, Creating a True Leadership Team, and Becoming an Innovative Leader (on-demand)  Taught by ICMA's Felicia Logan, this course will explore leadership at all levels, how to create a true leadership team, and how to become an innovative leader.
Prerequisites
Completion of LG 101 or 5 years of experience in local government management is a prerequisite for taking LG 201. 
Learn how to communicate up, down, across, and outside your organization. This course also teaches you practical methods for communicating with your council.