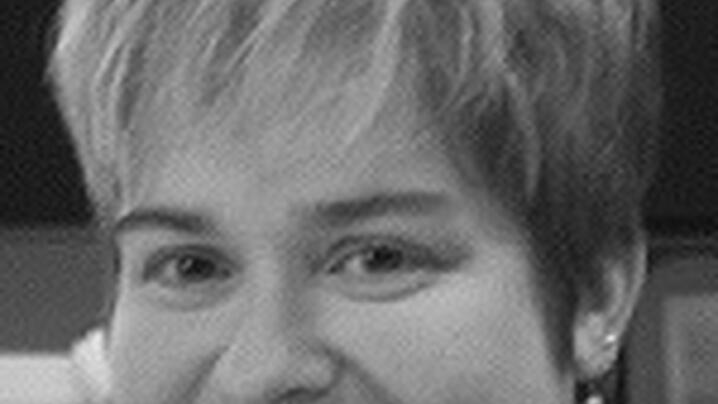 Contact: Michele Frisby, Director, Public Information, ICMA, mfrisby@icma.org; 202-962-3658
WASHINGTON, D.C.—Heather S. Worthington, deputy county manager, Ramsey County, Minnesota, and a member of ICMA, the International City/County Management Association, completed the prestigious Harvard Kennedy School (HKS) Senior Executives in State and Local Government Program in June. The HKS Senior Executive program is an intensive, three-week program that provides a balance of traditional and hands-on learning experiences to help seasoned public officials from across the nation meet the changing needs of their constituents and communities.
Ms. Worthington had been selected by ICMA in March as one of two 2016 recipients of the Harvard Kennedy School (HKS) scholarships sponsored by The Ferguson Group and eCivis. She was chosen from among 25 applicants for the scholarship by an independent review panel composed of ICMA members who have previously participated in the HKS program.  
"Attending the Harvard Kennedy School Executive in Local Government was nothing less than a life-changing experience", said Worthington. "I feel deeply fortunate for the opportunity to have learned new approaches to leadership together with talented and remarkable colleagues serving in government across the globe."
During a special session in conjunction with ICMA's 102nd Annual Conference in Kansas City, Missouri,HKS program graduates and ICMA scholarship recipients will discuss how the program can enhance the careers of public managers and help them better serve their communities while offering real-world solutions that can enrich residents' lives. The session, "Get a Taste of the Harvard Kennedy School Senior Executives in State and Local Government Program," will take place on Monday, September 26, from 11:15 a.m. to 12:30 p.m.
As deputy county manager for Ramsey County, Minnesota, Ms. Worthington is responsible for the direct oversight of seven county departments—public works, parks and recreation, property management, workforce, libraries, the Housing and Redevelopment Authority, and the Rail Authority—which make up the Economic Growth and Community Investment Service Team. The Service Team is composed of roughly 500 employees with an overall budget of $115 million per year, not including capital expenditures. Ms. Worthington's main focus is to align and coordinate the work of these departments to have the most strategic and synergistic positive impact on the county's community of 525,000 residents and to ensure the long-term economic health of the business, residential, and non-for-profit sectors.
Ms. Worthington has been a member of ICMA since 2003 and served on the association's Conference Planning Committee (2008-09). She earned designation in 2008 as a Credentialed Manager though ICMA's Voluntary Credentialing Program, which defines and recognizes members who are qualified by a combination of education and experience, adherence to high standards of integrity, and an assessed commitment to lifelong learning and professional development. Ms. Worthington has also been an active member of the Minnesota City/County Management Association, having served as a board member (2004-06), secretary-treasurer (2006-07), 2nd vice president (2007-08), 1st vice president (2008-09), and president (2009-10).
Ms. Worthington earned a bachelor's degree from Michigan State University in 1992 and a Master of Public Administration from Hamline University in St. Paul, Minnesota, in 2010.
ICMA, the International City/County Management Association, advances professional local government worldwide. The organization's mission is to create excellence in local governance by developing and fostering professional management to build sustainable communities that improve people's lives. ICMA provides member support, publications, data and information, peer and results-oriented assistance, and training and professional development to nearly 11,000 appointed city, town, and county leaders and other individuals and organizations throughout the world.
 
The Ferguson Group, LLC (TFG) is a bipartisan government relations consulting firm. Founded in 1982, the firm is the largest federal representative of local governments in Washington, DC. TFG specializes in securing federal appropriations, authorizations, policy, and regulatory changes for its clients. TFG's areas of expertise include transportation, community and economic development, water resources, land use, environmental issues, defense conversion, health and human services, criminal justice, education, and housing.
eCivis is the leading cloud-based grants management system in the nation for state and local governments and school districts. Our innovative solutions address both programmatic and fiscal grant funding requirements throughout the grant lifecycle, helping clients easily overcome the challenges and heavy workload that come with finding and managing grants. eCivis provides a fully integrated Grants Management System (GMS) that includes comprehensive grants information, task management capabilities, approval workflows, unlimited file storage, calendar integration, and an ERP interface (compatible with PeopleSoft, Oracle, IFAS, and more). We also work with the top grant professionals across the nation who have a demonstrated history of success in their respective fields and an understanding of how to help local governments prepare and successfully pursue grants for their communities.