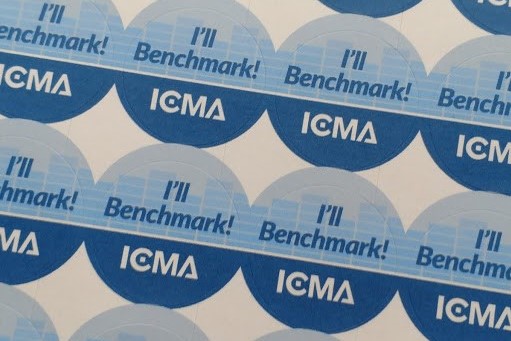 As jurisdictions develop their annual budgets, they often wish they had readily available and dependable benchmarks so they could put their performance in better context. Through ICMA's Open Access Benchmarking initiative, that data is now available to everyone.
Building on the experience of previous comparative performance measurement efforts, ICMA has kept the focus on the practice of performance management, but jettisoned most of the staff time burden. Instead of tracking every line item in their budgets, jurisdictions can look to a set of just 80 key indicators, plus an additional 54 specific to counties.
ICMA rolled out this new program at the annual conference in San Antonio/Bexar County at a session titled Benchmarking Outside the Box. "The traditional thinking," explained ICMA staff member Gerald Young, "has been to look for all the necessary components of a performance management program in one neat box. Unfortunately, that approach ignores the fact that each jurisdiction already has various legacy systems for budgeting, strategic planning, data analysis, accreditation, employee appraisal, emergency dispatch, and other priorities."
So instead of requiring everyone to adopt a single one-size-fits-all software package, Open Access Benchmarking leaves all those software decisions up to you.
Instead of mandates, the program provides consistency and openness. The definition of each measure is posted online, courtesy of the advance work that's been put into this effort by the ICMA Performance Management Advisory Committee and task forces of other local government professionals. Those definitions are accompanied by a database ready for use in Excel or for importing into the analytics software of your choice.
So far, more than 13,000 data points have been collected, and any jurisdiction is welcome to download a copy or add theirs as well – all for no charge. You can sort by state, population, or any of the other fields collected, compare to summary statistics, and even see pop-up warnings as you enter your own data in case your entries fall outside the expected range.
Whether you already have a robust analytics program or are just starting out at performance tracking, Open Access Benchmarking is a resource that can help you broaden your benchmarking horizons.
For more information and access to the collected data, visit the Open Access Benchmarking website page. Then, if you have questions, contact Gerald Young at gyoung@icma.org.
New, Reduced Membership Dues
A new, reduced dues rate is available for CAOs/ACAOs, along with additional discounts for those in smaller communities, has been implemented. Learn more and be sure to join or renew today!