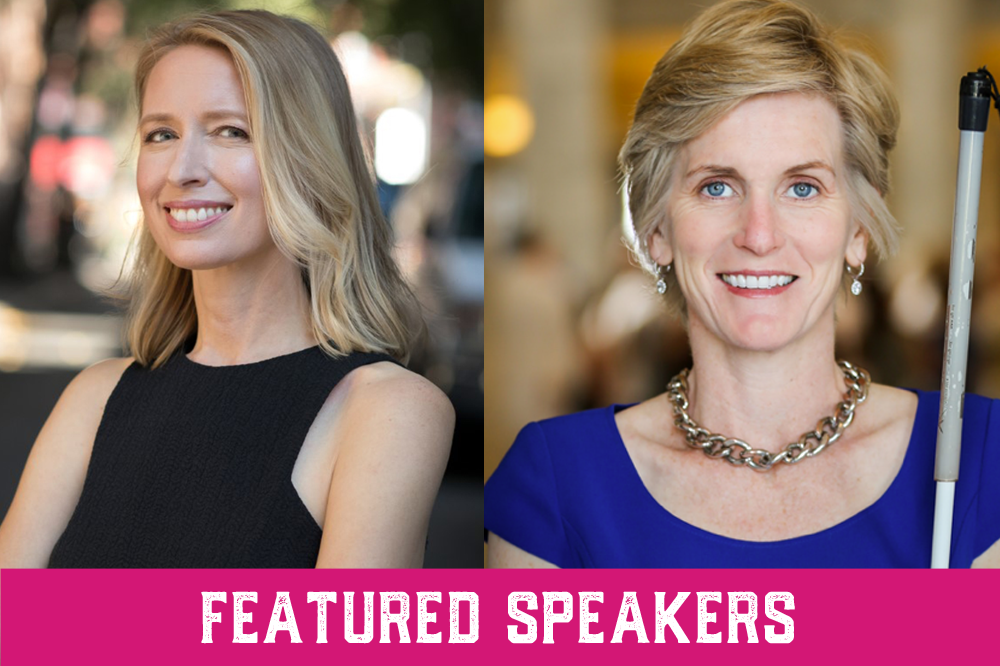 Join your peers from around the world at the 2019 ICMA Annual Conference in Nashville, Tennessee, October 20-23, 2019. Over the course of three-and-a-half days, you will have the opportunity to share and discover essential tools, strategies, and innovative ideas to help make your communities better places to live, work, and play. Conference registration is still open. Reserve your spot before rates go up on Friday, October 11.
We are excited to officially introduce this year's featured speakers, who will bring a wealth of expertise and knowledge to the conference.
Monday Featured Speaker: Kelli Harding - Sponsored by Mars Petcare
Assistant clinical professor of psychiatry at Columbia University, and author of The Rabbit Effect: Live Longer, Happier, and Healthier with the Groundbreaking Science of Kindness.
October 21 | 1:30 p.m. – 2:30 p.m.
Dr. Kelli Harding, assistant clinical professor of psychiatry at Columbia University Irving Medical Center and diplomate of the American Board of Psychiatry and Neurology, will be presenting a session on health and wellness in the workplace. This session is part of the Personal Theme Track, which aims to educate attendees about the importance of maintaining a healthy work-life balance.
She's also boarded in the specialty of psychosomatic (mind-body) medicine. Harding has spent much of her career in the emergency room at New York-Presbyterian Hospital as an attending physician and is an expert in human health and wellbeing.  She helps individuals and organizations apply the science of kindness and connection to help them thrive.
As part of her mission to educate the general public about important health topics, she's appeared on Today, Good Morning America, and NPR, written for The New York Times, Medscape, Oprah.com, and US News & World Report.  
Tuesday Featured Speaker: Kristen Cox - Sponsored by Cigna
Kristen Cox is the executive director of the Utah Governor's Office of Management and Budget (GOMB).
October 22 | 2:00 p.m. – 3:00 p.m.
Kristen Cox, executive director of the Utah Governor's Office of Management and Budget (GOMB) since 2012, will be presenting a session on innovation in local government. This session is part of the Futurism Theme Track, highlighting how local governments should foster and sustain innovation both within their organizations and the communities they serve.
Cox has worked to integrate operational excellence with the state's management and budgeting practices. Prior to her time at GOMB, she served as the executive director of the Department of Workforce Services (DWS), where she led the DWS effort to reduce eligibility costs by nearly 40 percent, while simultaneously improving quality for the customer.
She has also worked as the Secretary of the Maryland Department of Disabilities, was appointed to a position with the Department of Education by President George W. Bush, and held numerous positions with the National Federation of the Blind.
In November 2018, Cox was selected as a Salt Lake Chamber Pathfinder Award recipient and was also honored as the Lifetime Achievement Gold Stevie Award winner for government and nonprofit organizations. She has also been honored by the Utah Community Foundation as an Enlightened 50 (2016), Utah Business Magazine as one of the 30 Women to Watch (2012), and by Days of 47 with the Pioneers of Progress Award for Business and Enterprise (2012).
Not yet registered? There's still time to join us at the largest event dedicated to local government management professionals. Register today!