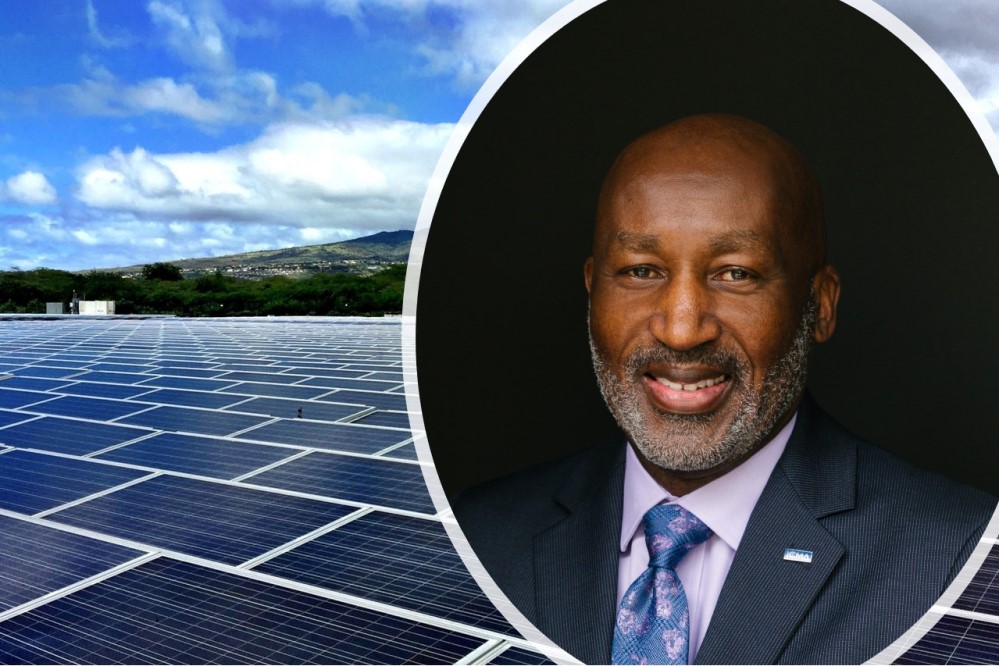 There is a great deal of passion around the issue of climate change. So much so that science and data can get lost in the competing rhetoric of politicians and activists.
Just this past month, I found myself watching 100,000 people marching after the United Nations COP26 in Glasgow, Scotland, demanding more action. It occurred to me that while world leaders attended the conference, local government managers around the world were at home in their communities actually planning and implementing climate actions.
As our Disaster Resilience and Recovery survey demonstrated, more than 90 percent of responding cities, counties, and towns have plans in place in preparation for natural disasters. It is local leaders who confront the outcomes of the extreme weather that brings about droughts, tropical storms, wildfires, flooding, rising sea levels, and shortened winter recreation seasons. Local leaders must not only act as first responders to these crises, but determine how best or even whether to rebuild in the face of relentless recurrences. It is local leaders who work to mitigate both the causes and effects of our changing climate day in and day out. Cities and counties are increasingly being seen as innovation hubs for sustainability practices where new technologies, policies, and ideas can be tested.
Community sustainability and resilience has long been a priority for ICMA members. The Sustainable Communities Advisory Committee is a group of dedicated members that has helped guide ICMA's work in this area. Since signing our first contract with the U.S. Environmental Protection Agency (EPA) in the 1970s, ICMA has been working on environmental issues. In those five decades we have developed and featured thousands of resources, offered sessions and conference tracks, and worked with national and international partners to provide technical assistance to communities throughout the world. Currently, our website features more than 2,000 resources dedicated to resilient and sustainable communities, climate change, and renewable energy. Here are a few recent examples of our leadership in this area.
• A land-use planning tool, produced by our Global Programs team, integrates climate change considerations into the planning process. It was specifically developed for the Dominican Republic, but the content is universal.5 The tool helps in assessing and accounting for climate vulnerabilities in designing land-use policies and practices—and addressing these risks in deciding how and where the community will grow.
• ICMA's work in the Philippines under the SURGE Project is equally impressive. With funding from USAID, we assisted municipalities in initiatives ranging from reducing greenhouse gas emissions to developing training in climate adaptation and risk reduction to making water infrastructure more resilient to the effects of climate change.
• We have worked with the Department of Energy to advance solar energy most recently through the development of the SolSmart designation program, which helps local governments achieve renewable energy goals.7 When I last checked, 416 communities, representing a total of 99 million people in 41 states, D.C., and the Virgin Islands have received the designation. Communities share their experiences and successes in a series of case studies. In an article in the December 2021 issue of PM, ICMA staff expert Gabriel Rusk takes a look at local governments who are involved in implementing large-scale solar projects.
• For 25 years we have partnered with the EPA to bring together communities, developers, and others focused on cleaning up and repurposing defunct industrial properties through the Brownfields Conference. We have recently been named a new provider with the EPA for the Technical Assistance for Brownfields (TAB) program in the southeastern United States.
• ICMA offers several resources on planning for green infrastructure, which is increasingly being identified as a crucial building block in climate change mitigation strategies.
• The ICMA Report, "Putting Smart Growth to Work in Rural Communities," is an older, but still extremely popular tool that describes proven smart growth strategies for rural communities.
Globally, over 10,000 local governments have committed to create climate action plans (CAP). City Manager Jens Peter Hegelund Jensen of Ringkøbing-Skjern in Denmark describes how his community began 12 years ago to work toward their target of 100-percent renewable energy, which will be realized in 2023. In the United States, more than 600 cities, counties, and towns have developed and posted their climate action plans. More recently, communities have updated their plans to incorporate equity strategies and measures, recognizing that poor communities, including communities of color, are more like to be adversely impacted by climate change, according to the EPA and the Centers for Disease Control.
While local governments—together with community groups, local nonprofits, and universities—have set aggressive goals in moving their communities to clean energy, they struggle to find ways to cover the capital and operating costs of implementing the changes. Fortunately for state and local governments in the United States, the bipartisan infrastructure bill, among other things, includes $47 billion in climate resilience measures, $65 billion in investments in clean energy, and additional funds for electric vehicle charging infrastructure.
While the U.S. federal government is working through how best to regulate the use of those funds, you have time to think about the highest impact and most efficient way to deploy these resources at the local level. As we did with pandemic-related funding, ICMA is committed to advocating for you in gaining clarity and flexibility on the use of those funds. We will continue to research and share best practices, and, in that vein, we will continue to count on you to tell your stories, share your successes (and more importantly, failures) to help us all make the best decisions possible for future generations.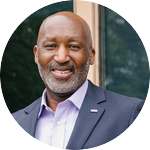 MARC OTT is CEO/executive director of ICMA, Washington, D.C.
New, Reduced Membership Dues
A new, reduced dues rate is available for CAOs/ACAOs, along with additional discounts for those in smaller communities, has been implemented. Learn more and be sure to join or renew today!