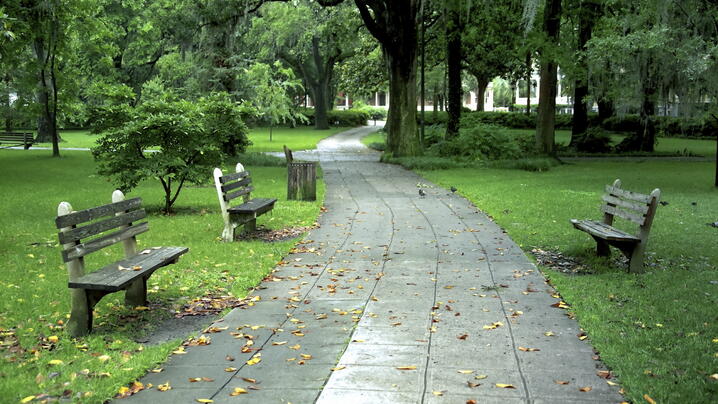 by Cory Fleming, senior technical director & program specialist, ICMA
Infrastructure provides society with the systems it needs to operate daily.  Streets and highways, traffic signs and street lighting, water and sewer, all these systems comprise what is known in the industry as gray infrastructure.
But these aren't the only systems required. The natural environment provides a strong foundation for "green infrastructure."  Green infrastructure includes systems that help preserve a better quality of life for people, animals, and plants.  Building strong green infrastructure systems offers many benefits to society.  Watersheds help protect water quality both above and below ground. Wildlife habitat sustains diverse and healthy ecosystems.  Well-designed parks and tree planting offer a means to reduce heat in urban environments. Wetlands protect against flooding. 
[For more on green infrastructure, download this infographic and six-step checklist for implementing a green infrastructure plan]
Planning for infrastructure, especially green infrastructure, is critical for building a healthy and sustainable future for our people and communities. For this reason, Esri launched the National Green Infrastructure Initiative to aid communities in planning for their futures.  Inventorying, classifying and cataloging a community's GIS data on green infrastructure is the first step in understanding what needs to be done to deliver quality services and enrich the quality of life.
[Download this green infrastructure infographic and six-step checklist for implementing a green infrastructure plan]
Register for the ICMA Annual Conference
Join us September 17-21 in Columbus/Franklin County, Ohio for the 2022 ICMA Annual Conference.
JOIN ICMA TODAY!
ICMA provides the tools, resources and connections to help you become part of the international network of 13,000+ local government management professionals.