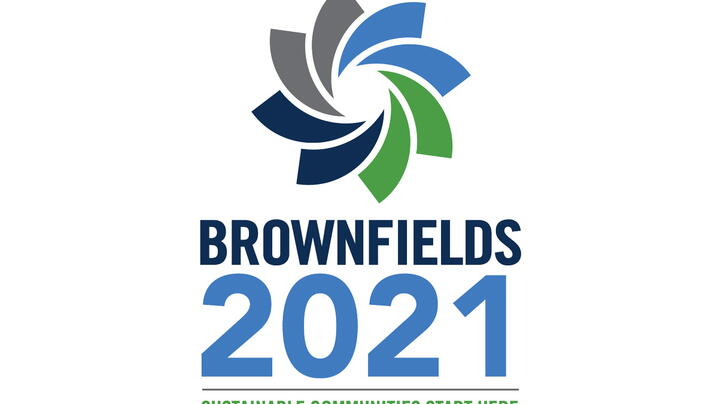 Since 2003, ICMA and the U.S. Environmental Protection Agency (EPA) have jointly organized the National Brownfields Training Conference, regularly attracting local government leaders, developers, end-users of redeveloped brownfields sites, and investors.
The next conference is being held December 8-11, 2021 in Oklahoma City, Oklahoma.
What Are Brownfields and Why Are They Important?
Brownfields are rural or urban industrial commercial sites that are abandoned or underused because of real or perceived contamination. Communities across the country face the challenge of putting these idle sites back to work, from old industrial cities with thousands of acres of abandoned factories to rural villages built around derelict mines or timber mills. Brownfields are a valuable community resource that, through redevelopment and reuse, could easily bring important benefits to many economically depressed communities or serve as the centerpiece in comprehensive redevelopment strategies.
The EPA has estimated that there are several hundred thousand brownfields sites around the United States, many of which are inhibiting neighborhood and community revitalization. The National Brownfields Training Conference is designed to bring all affected stakeholders together to seek out solutions, strategies, and redevelopment options for moving more of these abandoned properties back into productive use.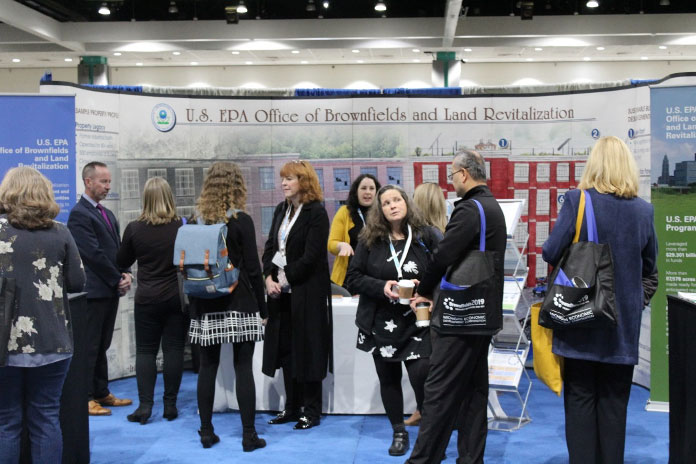 ICMA's Role
A partnership between the U.S. EPA and ICMA has developed the National Brownfields Training Conference into the premier international forum focused on redeveloping America's brownfields properties and promoting environmental revitalization and economic redevelopment. In the 17-year-old partnership, the conference has grown from a relatively low-key event to become the hub of information sharing and networking for a wide variety of topics related to sustainability. Specifically, ICMA has managed the conference's educational program consisting of more than 125 educational sessions, mobile workshops, Poster Gallery, and Economic Redevelopment Forum.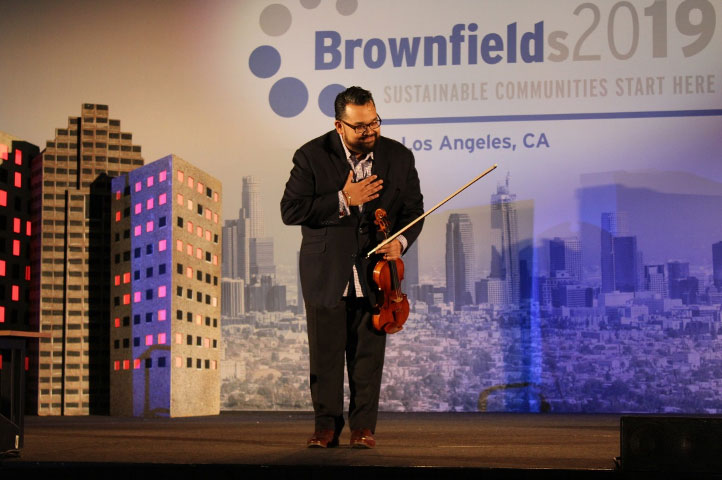 Brownfields 2021
ICMA is working in partnership with the EPA to deliver key aspects of the conference, including communication and outreach to potential attendees, educational programming, registration, and special events. ICMA is also organizing a conference trade show and exhibit hall as well as a sponsorship program.
Oklahoma City was chosen for the site of the 2021 Brownfields Conference due to the exciting brownfields redevelopment happening in the city. The site of the conference, the brand new Oklahoma City Convention Center, was itself built on a redeveloped brownfield site!
The conference is also a premier stop for the private sector with a vibrant exhibit hall and other transactional activities that are catered towards companies doing the business of brownfields cleanup and redevelopment. The exhibit hall will feature federal agencies, engineering firms, developers, environmental cleanup companies, legal and financial expertise, nonprofits, and other types of organizations.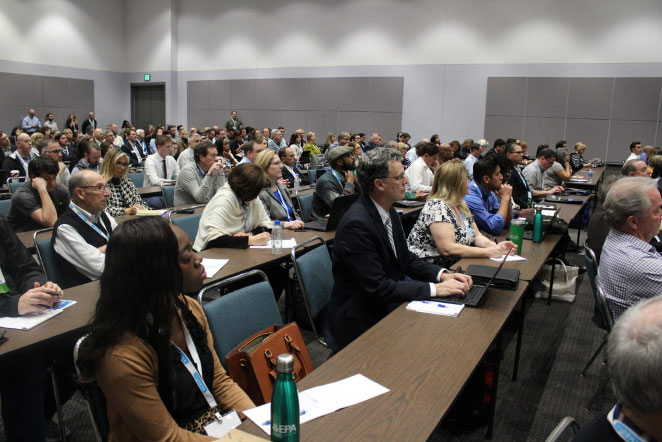 Brownfields Information
Resources in the Brownfields topic area, which include documents, publications, articles, blog posts, and other projects.
Funder:  U.S. Environmental Protection Agency.
Contact:  Emily Sparks (esparks@icma.org).
Interesting in Attending the 2021 Brownfields Conference?
JOIN ICMA TODAY!
ICMA provides the tools, resources and connections to help you become part of the international network of 13,000+ local government management professionals.