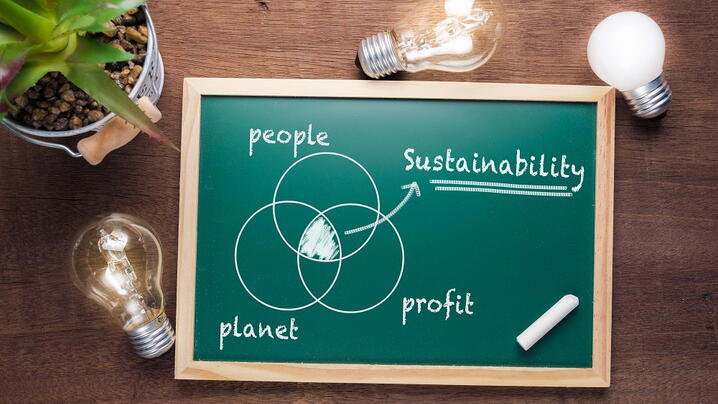 By Dawn Ashbacher, Sustainability Program Manager, Frederick County, MD, Government and Alisha Reis, Deputy County Manager, Adams County, Colorado
To help our communities be resilient and sustainable, we often look at the intersection of people, the environment, and the economy. Whether we are talking about public health, neighborhoods dealing with extreme heat, COVID-19, or preparing for an emergency, we are thinking about the people involved. As public servants, our job is to serve the public. In the ICMA Code of Ethics, Tenet 4 says to serve the best interests of the people.
However, not all people in our communities have the same experiences and interests. Our communities are made up of many different groups with different cultures, histories, and conditions.
"Extreme heat kills more Americans than any other weather event, but not everyone's risk is the same. Within the same city, some neighborhoods can be up to 20°F hotter than others and, due largely to the practice of historic redlining—discriminatory, race-based lending and housing policies in the 1930s— these hot spots are often home to poorer communities of color." ("CPO and Community Scientists to Map Urban Heat Inequities in 11 States", National Integrated Heat Health Information System/NOAA).
When the CDC announced recently that it characterized racism as a "serious threat to public health," it was no surprise to those working in public health. Public health practitioners had been talking for decades about the compounded impacts of racist policies and systems on people of color and the health landscape of America. It was certainly at the basis of conversation related to the outsized impact of the COVID-19 pandemic on people of color and the need to work as a country to address the underlying systems and public policy that have supported historic barriers to health, security, and overall quality of life in the United States. It once again reinforced the importance of applying an equity lens to public policy and decision-making in an effort to eliminate these barriers.
With this latest announcement, public health officials provided the examples of the disparate impacts of COVID-19, as well as other systemic failures such as the Flint, Michigan, water crisis and overall public health outcomes related to maternal health, obesity, and chronic disease.
Equity analysis includes all voices in a community with an eye to develop systems, policies, and programs that benefit everyone, correcting historical constructs that served to convey privilege on some to the detriment of others. This is perhaps most important in the spheres of environmental and public health. Many cities are applying an equity lens to their sustainability and climate action plans, to recognize the basic need for equity in planning for access to clean air, water, and overall healthy environments.
"An equity lens is a transformative quality improvement tool used to improve planning, decision-making, and resource allocation leading to more racially equitable policies and programs,"
noted in the City of Baltimore's 2019 Sustainability Plan. "The equity lens helped us to focus on the experiences that have been historically missing, by broadening the scope of voices represented in the plan, inclusive not only of race but also gender, age, neighborhood, and employment status."
Communities such as Austin, Portland, and San Antonio are applying the equity assessment tool developed by the Government Alliance on Race and Equity (GARE) in their plans: Racial Equity Toolkit: An Opportunity to Operationalize Equity | Government Alliance on Race and Equity. It asks the root question when analyzing a policy or program: "Who benefits and who will be burdened?" An ICMA Leading Edge Research report by ICMA Research Fellow Benoy Jacob, PhD., also reviews the practical means of employing equity analysis in local government work, "Governing for Equity: Implementing an Equity Lens in Local Government".
Applying an equity lens will make our communities better for everyone. While not all people are equally affected by community crises due to structural inequities, correcting those inequities will lead to better outcomes for all people.
Stronger neighborhoods can attract stronger businesses. Healthier citizens mean lower public health costs.
Rich cross-cultural connections can increase the attractiveness of a community to new residents and help to retain young people.
Albert Einstein said, "You can't solve a problem on the same level it was created. You need to rise above it to the next level." To be effective at addressing community issues, it is important to find ways to think about different groups in our community. If we include diverse perspectives early in the process to help us define problems, they will likely help us to see parts of the problem we cannot. It is this kind of process that will help us all to progress to the next level.
Find more info on CDC's announcement and its health equity initiative.
JOIN ICMA TODAY!
ICMA provides the tools, resources and connections to help you become part of the international network of 13,000+ local government management professionals.