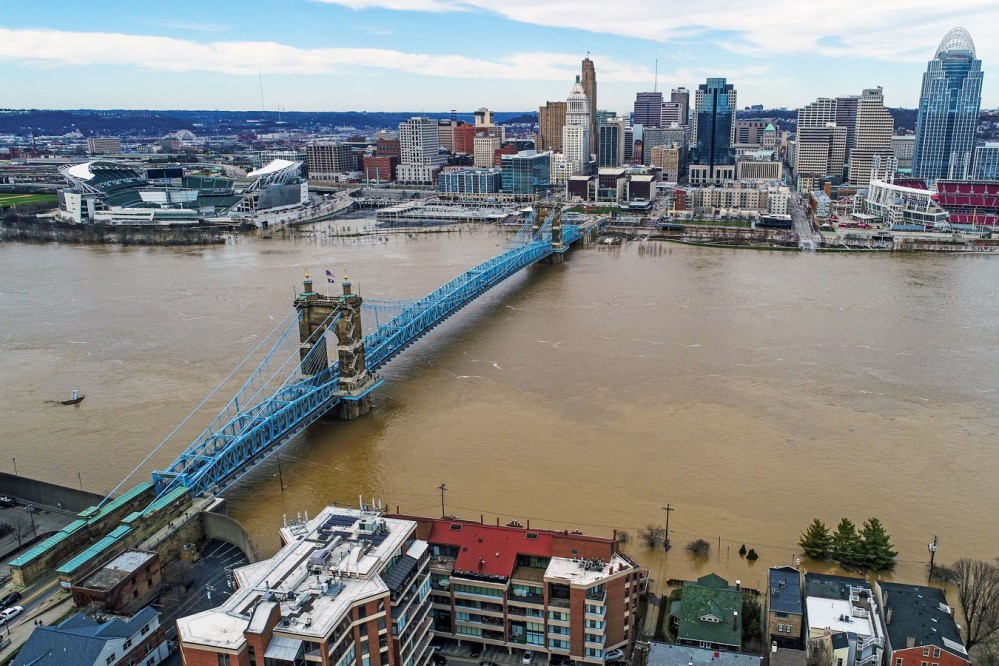 Just as the summer rain let up, the emails and phone calls poured in. Once again, a late afternoon storm caused street, yard, and even structure flooding on South Berkeley Circle (also called "South Berkley Circle") in the village of Silverton, Ohio. The residents on this otherwise tranquil street demanded a solution. The street's stormwater system had failed once again.
One resident posted on Facebook, "When are you ever going to fix this?!?! This is the third or fourth time this has happened to this magnitude this year alone!"
Built right after World War II, South Berkeley Circle has two catch basins to feed a small, vitrified clay stormwater pipe. As the water travels south to other streets where it collects even more runoff, the pipe becomes 18 inches, then a 24-inch pipe before dumping into a large gully. The village televised the entire length of this storm system. It is not broken or blocked. The pipes are just too small to handle large volumes of rain common today.
A long-time resident of South Berkeley provided a photo from the 1980s when the street flooded. At that time, this was so unheard of that it was a kind of neighborhood event. Kids put on bathing suits and waded into the water. One resident even launched a canoe into "Lake Berkeley" as a novelty. The street flood in the 1980s was a celebration of sorts.
But today, nobody is celebrating. Fifty-year storms are happening every other year now, and the residents are fed up.
This type of flooding is happening in many other communities, too. Infrastructure built decades ago can no longer keep up. ICMA members are now routinely dealing with extreme weather, and while the severe weather varies by region, these events are becoming far more frequent and much more severe.
Climate Catastrophe Is Here
Almost one out of every three Americans "live in a county that was hit by weather disaster" in the summer of 2021 alone. Almost two thirds of Americans "live in places that experienced a multi-day heat wave" in 2021.1 Hurricanes predictably flood New Orleans every 15 years or so. German and Belgian cities unexpectedly flooded in 2021, and hundreds died. The American West and large parts of Greece endured Homeric wildfires this year. Storm surges flooded subways in New York City, and people drowned in illegal basement apartments submerged under flood waters. And this list could go on and on. We no longer have the time to entertain debates about whether our earth's climate is changing and what is causing it.
Climate change—really better described as climate catastrophe —will have tremendous and growing implications for local government managers going forward. World and national leaders have not done enough to stop this catastrophe even though the evidence has been mounting for more than a generation. The sixth Assessment Report from the International Panel on Climate Change, realized over the summer of 2021, lays out clearly that the window to act to limit global temperature rise is closing rapidly.2
How is it possible that so many leaders around the world have failed to act despite the science, despite the evidence in front of all of us? Social scientists will have to answer that question for us looking backward. But the more pressing question is this: what will it take for us as professional local government managers to act going forward? We can only answer that question for ourselves.
As local government leaders and managers, we can take actions within our organizations and communities even in the absence of adequate leadership at the state or province, national, or international levels of governance. Climate change and severe weather demand it. We as local government managers can and must take actions now to fill the leadership vacuum.
While some ICMA members and local government leaders have done a great deal of sustainability work already, many of our organizations and communities have not yet begun to combat climate catastrophe and prepare for its consequences.
We propose three specific areas in which ICMA members can and should take independent action starting in 2022. These include:
Building resiliency and hardening our community's infrastructure.
Decarbonizing our organizations and communities.
Solving sustainability and equity together.
Broader national and international policy discussions will continue, but local government leadership through action is vital in 2022.
Building Resiliency
In our plans to reconstruct South Berkeley Circle in 2022, the village will add oversized storm pipes under the curb line, essentially creating additional stormwater storage under the street. This will be engineered in such a way so as not to create additional downstream pressure on the system as it proceeds toward other streets. We don't want to simply move the flooding problem from South Berkeley Circle to another street downstream.
This type of infrastructure upgrade is necessary for many parts of our built environment. ICMA members will have to work with civil engineers to rebuild existing infrastructure to prepare it for more severe weather. We will need to develop capital plans and financing structures that go well beyond five years for this type of infrastructure hardening.
And we will need emergency plans ready to go for wildfires, droughts, flash flooding, heat waves, and high wind events such as hurricanes and tropical storms. Different types of infrastructure hardening will be necessary depending on the type of severe weather your community is likely to experience.
Severe weather events hundreds of miles away will cause mass evacuations, so we need to develop gameplans for how our communities will accommodate hundreds or even thousands of refugees. Evacuations might be short in duration, but they might also lead to lasting dislocations, even migration. Housing, feeding, educating, and employing weather refugees may seem unlikely to many of us today, but this will happen in the years ahead in ways that we cannot foresee now.
The sooner we start rebuilding our infrastructure for more severe weather and planning for major disruptions to populations, the better off our communities will be. How much of your organization's 2022 budget is dedicated to this growing challenge?
Decarbonize
All municipal procurement decisions going forward need to be put through the lens of carbon impact.
Every vehicle purchase needs to be examined to find workable lower carbon or electric alternatives. The automotive industry has a lot of work to do to accelerate electrification, but local governments can spur demand by insisting on green fleet options. Do not just buy a new gas-powered police cruiser. Buy a hybrid or even consider a Tesla for patrol cars. Staff cars can be 100-percent electric. Ford is coming out with an electric F-150 in 2022.
And develop a plan to replace all of your vehicles and rolling stock with electric equipment in the next decade or less. Delay replacing a car or truck if there is not a hybrid or electric option, but one is on the horizon in the next few years. By 2030, a gasoline car purchased in 2022 is going to be a dinosaur and a liability, so don't buy anymore from the earliest moment you can.
Similarly, as you build new buildings or replace systems in existing facilities, invest in energy efficiency. Put solar panels on public building rooftops. These investments have an acceptable rate of return even giving zero weight to pollution prevention benefits, and will prove popular with more residents than you think. If upfront funding is a problem, cities and counties can explore power purchase agreements to accelerate solar deployment.
And use your municipality's buying power to procure green energy. If your state allows you to select your energy supplier, only buy from a 100-percent renewable source. This ensures a market for renewable energy suppliers and will spur companies to build more renewable power generation.
Local governments have to spend money on fleets, buildings, and electricity supply. We must leverage these expenditures strategically to reduce our carbon footprints and accelerate renewable energy production. How much of your organization's 2022 budget is dedicated to this lower carbon? How much of it continues to spend public funds on carbon-emitting fuels?
Equity and Sustainability
Conversations around sustainability and equity have forced communities to focus on how our actions today can improve the social and environmental climate of tomorrow. However, these conversations often exclude low-income communities and community members that are just trying to get through the day fed and housed? In order to truly impact sustainability and equity, local governments must shape policies that simultaneously address these issues sooner rather than later.
Communities with lower-income residents or a large portion of rental properties often discover that sustainability and equity are set in opposition to each other, making us select between being green or fair. There are no overnight solutions to this issue. In 2018, the village of Silverton devised an energy plan that addressed the need for a 100-percent renewable energy source by implementing an aggregate energy program. Under this plan, homeowners and renters alike benefit from lower energy bills and help to reduce the village's carbon footprint. This is equity and sustainability in action.
However, we can and should do much more. The window of opportunity will pass us by if we do not act quickly. As leaders we must find ways to better engage our communities in the planning process. As new development plans arise, they should be "green" and have equity and sustainability at the forefront.
Urban studies theorist Richard Florida notes "more than 60 percent of the urban infrastructure that humans will need in the next half-century is yet to be built."3 This is more relevant in parts of the world that are rapidly developing, but a great deal of already-built urban infrastructure will have to be rebuilt, too. Since we have to build and rebuild so much, we have the chance to make sure it is both sustainable and equitable. What are your community's 2022 plans to simultaneously invest in sustainability and racial equity?
Imagine the Next Generation's Judgment
ICMA has correctly called on members to cultivate the next generation of leaders for many years. Graduate students just entering city management today will spend the rest of their careers facing climate catastrophe challenges and grappling with racial and social equity.
When this next generation approaches their own retirement and reflects back on their mentors—those of us in current local government leadership positions—don't we want them to be able to say that we did our part to prepare for climate change? We think all of us will want to be able to answer "yes."
How will the graduate students of today who will be tomorrow's city managers remember us? Did we shift our organizations and communities in the 2020s or did we ignore science and the Weather Channel, and continue to buy gasoline and diesel? Or did we start leading where we can, in our own organizations and communities? If you can't already answer it in the affirmative, let 2022 be the year you start.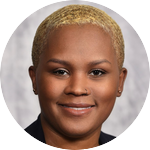 ELISHEBA HAWKINS is a Seasongood Research Fellow with the village of Silverton, Ohio. She is pursuing a master's in public administration at Wright State University and plans to work in local government or the nonprofit sector.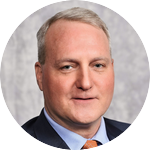 TOM CARROLL, ICMA-CM, is the village manager of Silverton, Ohio. He serves as a member of the U.S. Environmental Protection Agency's Small Communities Advisory Subcommittee. He received a 2005 ICMA Local Government Excellence Program Award.
Endnotes and Resources
1 "Nearly 1 in 3 Americans experienced a weather Disaster this summer." The Washington Post, September 4, 2021.
2https://www.ipcc.ch/report/ar6/wg1/.
3 Florida, Richard. 2017. The New Urban Crisis: How Our Cities are Increasing Inequality, Deepening Segregation, and Failing the Middle Class—and What We Can Do About It. New York: Basic Books.
New, Reduced Membership Dues
A new, reduced dues rate is available for CAOs/ACAOs, along with additional discounts for those in smaller communities, has been implemented. Learn more and be sure to join or renew today!