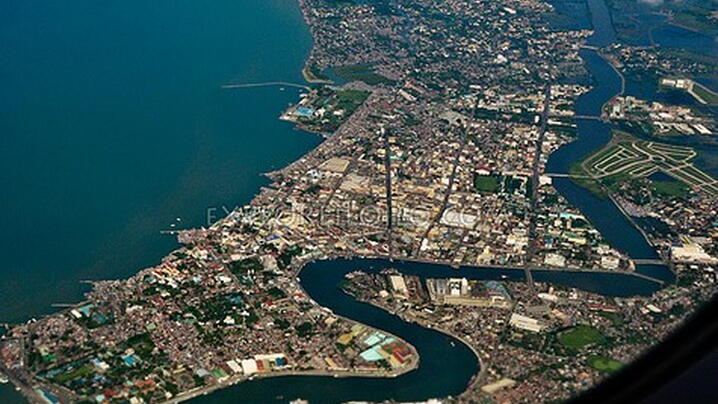 Metro Manila, Cebu, and Davao have long been the largest local economies in the Philippines, but the country's other cities are quickly emerging as the natural and preferred engines of future economic growth. These cities must generate new, globally competitive jobs that are more socially inclusive; more geographically distributed; and less vulnerable to extreme weather events. The challenge is how to best realize the potential of these cities to become more globally competitive and less vulnerable to all types of disruptions.
To help meet this challenge, the U.S. Agency for International Development (USAID) has engaged ICMA to implement the SURGE Project. The five-year project, starting in July 2015, focuses on cities outside of Metro Manila, starting with Batangas City, Cagayan de Oro City, General Santos City, Iloilo City, Legazpi City, Puerto Princesa City, Tagbilaran City, and Zamboanga City. The objectives of the SURGE Project are to:
Improve local capacity in inclusive and resilient urban development;
Improve environment for local economic development; and,
Expand economic connectivity and access between urban and rural areas.
Among the measures of success are the number of cities with improved urban planning capacity; the number of city regulations and administrative procedures simplified; increases in locally generated revenue sources, private investment, jobs, and new business registrations; overall ranking in sub-national competitiveness indices; number of stakeholders with increased capacity to adapt to the impacts of extreme weather events; improvements in land tenure; reductions in the time and cost of transporting goods between cities and their surrounding areas; and improvements in access to safe drinking water, sanitation facilities, and social services.
In 2018, in response to a crisis resulting from armed conflict in Marawi City, the SURGE Project developed a package of assistance to support the Philippine government in rebuilding Marawi City and surrounding areas to:
Improve access to water and sanitation in communities
Create viable businesses and meaningful jobs for individuals displaced by conflict
Construct trading centers to jumpstart economic activities
ICMA's approach recognizes that the Project's objectives require more than economic interventions; they also require efficient and equitable governance. The Project works within the existing legislation, regulations, and policies of the Philippine government and through existing government agencies and departments with responsibility for local development—and involves stakeholders from each city government, business community, local academic institutions, women's organizations, and other civil society groups.
Because of the multidimensional scope of the Project, ICMA has assembled a team of implementing partners and resource organizations in the United States and the Philippines:
The Louis Berger Group, with more than four decades of experience in the Philippines, brings its expertise in private sector strengthening, value chain development, urban development, infrastructure, and catalytic economic investments.
Land and Governance Innovations Consultants supports all USAID/SURGE activities to build local land tenure and governance capacity.
ICLEI Southeast Asia Secretariat brings expertise in climate adaptation and low-emission growth in the Philippines and a track record of innovation and success in converting climate data into effective local initiatives to reduce greenhouse gases.
The work of the SURGE Project is highlighted in the Cities Development Initiative Newsletter and in these articles:
City and Business Leader Model Resilience in Philippines
Launch Of Urban Development Learning Program in the Philippines
ICMA Volunteers Share Leading Practices for Revenue Generation
Strengthening Local Capacity in the Philippines: Exciting Progress
Check out the story map below to learn more about USAID/SURGE progress and successes!
The Latest Cities Development Initiative Newsletter
USAID/SURGE at a glance