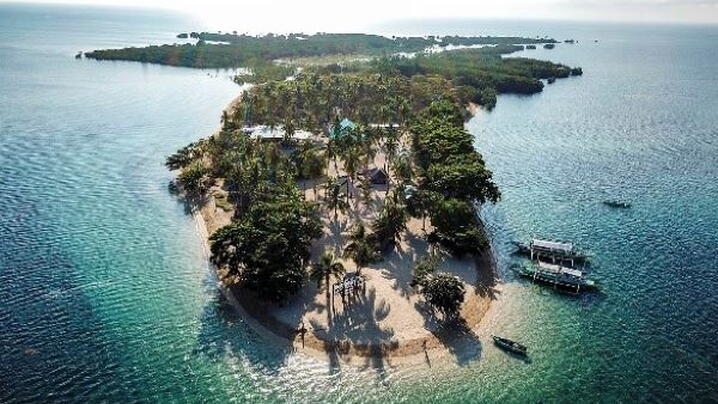 Edited by Rojessa Tiamson-Saceda; contributions by Lucilo Bayron, mayor of Puerto Princesa City, Philippines, and John Vincent Gastanes, founder of Project Zacchaeus.
The U.S. Agency for International Development (USAID) hired ICMA to implement the SURGE Project in Philippine cities to improve local capacity in inclusive and resilient urban development, improve local economic development, and expand economic connectivity and access between urban and rural areas. Here's an update from two cities in the program.
Puerto Princesa City participates in the Cities Development Initiative (CDI) in collaboration with USAID/SURGE and is the urban center of the Palawan Province in the Philippines. Lucilo Bayron, mayor of Puerto Princesa City, reports that as the crisis unfolded, he directed his city to follow the shut-down orders of the national government. This included cancellation of all commercial transportation (air, sea, and land) to and from Puerto Princesa from 6 p.m. to 5 a.m.  This left nearly 1,400 tourists stranded.
"We conducted an inventory of tourists to secure their safety and plan what support and assistance can be provided. We coordinated with the Civil Aviation Authority of the Philippines, the Provincial Government, and airline companies to provide additional flights for stranded tourists. Cebu Pacific and AirSwift responded to this call and ferried more than 1,000 stranded tourists in the first two weeks of community quarantine," Bayron said. He added that food and accommodations were provided, as well as special assistance to foreign elderly tourists for their special needs, i.e., medicine, food, and banking needs. 
The emergency measures have proven effective, but the mayor intends to remain vigilant. In addition, the city is developing plans for the post-pandemic environment. According to Bayron, "In collaboration with USAID/SURGE, I have directed our City Tourism Officer Aileen Amurao to solicit insights from various tourism groups and develop a package of assistance to help Puerto Princesa City regain its place as one of the country's major tourism destinations.   
What I came to realize from this crisis is that we have to strengthen our agriculture and fishery sectors and we have to increase our effort in promoting investments in health and light manufacturing. We need to strengthen the tourism industry and complement it with state-of-the-art health facilities and trained personnel."
Company increases facemask production
Small business also stepped up during this crisis. John Vincent Gastanes is founder of Project Zacchaeus, a social enterprise for poverty eradication in Puerto Princesa City. He is a member of the Puerto Princesa City Chamber of Commerce and Industry. Gastanes was moved by the commitment of residents, in spite of economic hardship, to adhere to the quarantine. "They don't complain and still stay home to prevent the virus from spreading. They are living in dire conditions, sacrificing for the good of everyone," he said
To provide support, the company has allocated a portion of its sales from face masks to fund the distribution of food packs in communities. By increasing production of face masks, the company was able to support efforts to provide badly needed available affordable and washable masks to citizens and to earn more money for the food distribution. Gastanes added that he expanded his network of tailors by partnering with closed tailoring shops, which allowed us to produce 500 face masks a day and improved packaging to deliver the message that we are a community-based enterprise able to meet the demands of buyers
"I actively engaged people online through social media, telling them about our initiatives, and we were lucky to gain an "angel investor" who provided additional funds for us to increase our production to 1,500 face masks a day," he said. Several companies, such as the Yuho Dynasty Group of Companies, Metrobank, Goland Enterprises, Palawan State University, and other private sector groups, purchased hundreds of face masks to donate to frontliners and poor communities. Members of the Puerto Princesa City Chamber of Commerce purchased face masks and donated food supplies.  
For additional information, visit ICMA's Coronavirus Resource page.
JOIN ICMA TODAY!
ICMA provides the tools, resources and connections to help you become part of the international network of 13,000+ local government management professionals.