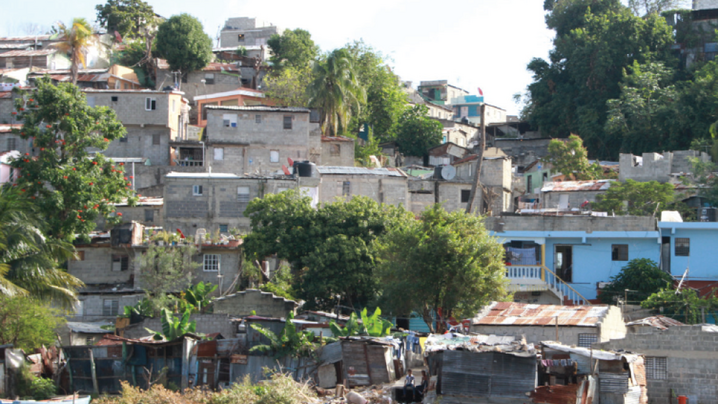 With concerns about climate change mounting, cities across the globe are developing adaptation strategies to help build resiliency of their citizens and infrastructure. As climate change is a global challenge that can be experienced at the local level, ICMA works to support local governments worldwide to plan for future climate impacts.
In 2015, the U.S. Agency for International Development (USAID) awarded the four-year Planning for Climate Adaptation Program to ICMA, with the goal of increasing the resiliency of communities in the Dominican Republic (DR) to the impacts of climate change by improving participatory land use planning. ICMA collaborated with three key partners on this program: the Dominican Federation of Municipalities (FEDOMU) as the local implementing arm, the Technological Institute of Santo Domingo (INTEC) as the developer and administrator of most of the training activities, and ICF International as the experts in adaptation planning. This program was carried out in the National District (capital of the Dominican Republic) and three municipalities: Santiago, Las Terrenas, and San Pedro de Macorís.
In 2017, the Dominican Republic was declared the 11th most vulnerable country in the world to climate change, largely because of its location in the hurricane belt. Storms during the hurricane season cause flooding, soil erosion, and landslides. Coastal cities—and the country's tourism industry—face threats from a rise in sea level and the continued loss of coral reefs, mangroves, and wetlands that protect the beaches from storm surges.
The program improved the capacity of national and municipal personnel, civil society, and private sector representatives to address the threats from climate change in Dominican communities. To further build local capacity, ICMA implemented CityLinksTM knowledge exchange partnerships between the four Dominican jurisdictions and four U.S. cities (Austin, Texas; Dubuque, Iowa; Fort Lauderdale, and Miami Beach, Florida). These exchanges provided new ideas in approaching climate-adapted planning, citizen engagement, resilient infrastructure, and transportation planning, among other areas.
At the conclusion of the program, all four jurisdictions (combined population of 1,870,438) had climate-adapted land use plans and climate adaptation plans, and three had drafted land use planning ordinances. Three of these were the first municipal land use plans in the DR and the first to be developed with citizen participation and to integrate climate adaptation. Improvements in capacity were recorded in all four municipalities using a municipal capacity evaluation instrument. These improvements were observed in the areas of governance, professional capacity, access and use of data, and capacity for participatory planning. ICMA also awarded five small grants ($10,000-$15,000 USD each) to community-based institutions and NGOs to raise awareness on climate change adaptation issues and promote improved participatory planning processes.
Download the Planning for Climate Adaptation Program Final Report to learn more about the program objectives, processes, and final results.
A summary of results from the program are also available in the infographic below.