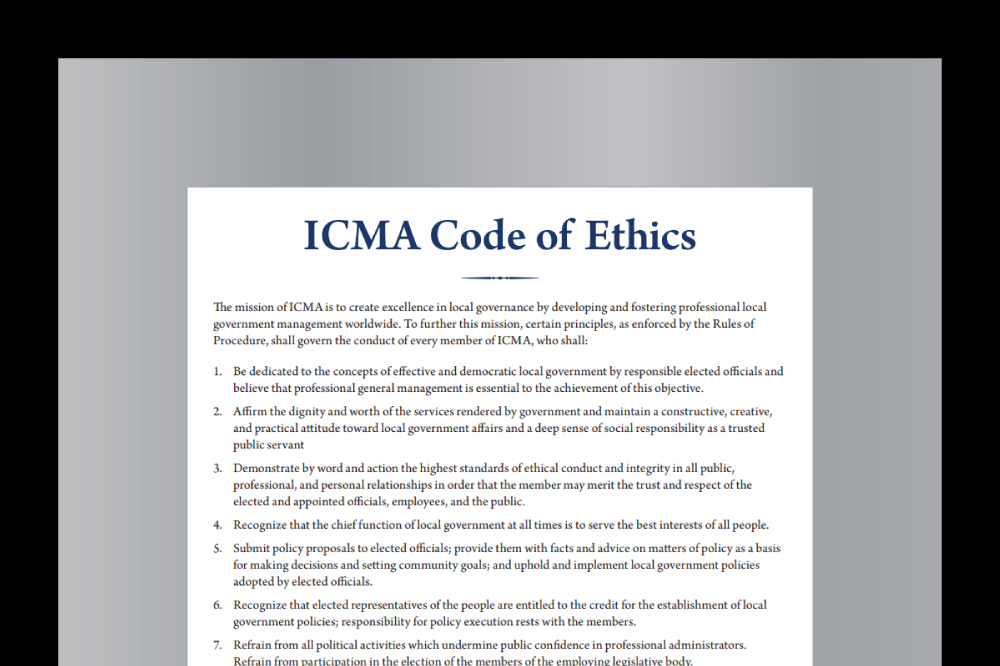 At its November 30, 2018, meeting, the ICMA Executive Board voted to publicly censure Lee Niblock, former city manager of Marco Island, Florida, and to bar him from future membership in ICMA. The ICMA Committee on Professional Conduct made this recommendation to the board after a review process that engaged a fact-finding committee appointed by the Florida City/County Management Association president.
According to information made available as part of the fact-finding process, Niblock made unprofessional, highly inappropriate comments to the principal of a school located in the community where he served. He also made unwelcome physical advances toward her during a dinner meeting he arranged to discuss a job opportunity with the city. This situation came to light after the individual filed a criminal complaint against Niblock. The criminal complaint is pending in the court system. 
The board concluded that Niblock's conduct violated Tenets 2, 3, and 12 of the ICMA Code of Ethics.    
Members are encouraged to read the ICMA Code of Ethics and Guidelines. As a member benefit, ICMA provides confidential advice to members who may be uncertain of their ethical obligation or who need guidance to resolve an ethical dilemma. Contact Martha Perego, director of member services & ethics at ICMA, 202-962-3668 or mperego@icma.org. Ethics advice, information, and the ICMA Code of Ethics are available online at icma.org/ethics.