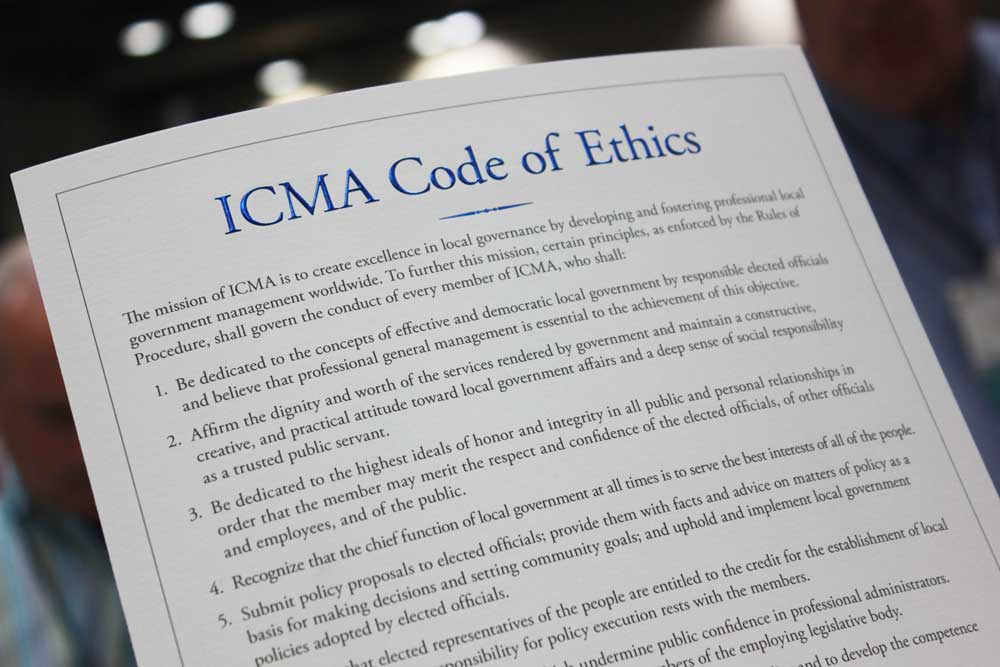 At its December 13, 2019, meeting, the ICMA Executive Board voted to approve the recommendation from the ICMA Committee on Professional Conduct (CPC) to publicly censure and permanently bar former Eden, North Carolina, city manager Stephen Corcoran from future membership for conduct in violation of Tenets 3 and 12 of the ICMA Code of Ethics. Corcoran entered a guilty plea on August 27, 2019, to the felony charge of larceny by employee for his actions during his tenure as Eden's city manager.
In reaching its decision, the executive board concluded ICMA members have an affirmative duty to uphold public confidence in their position and in the profession and not leverage their position for personal gain. Corcoran acknowledged his guilt in the matter through his Alford plea to the felony charge of larceny by employee. Among other outcomes, Corcoran was ordered to pay restitution to Eden as a result of his actions.
Members are encouraged to read the ICMA Code of Ethics and Guidelines.  As a member benefit, ICMA provides confidential advice to members who may be uncertain of their ethical obligation or who need guidance to resolve an ethical dilemma. Contact Martha Perego, director of Member Services and Ethics at 202-962-3668 / mperego@ICMA.org or Jessica Cowles, ethics advisor, at 202-962-3513 / jcowles@ICMA.org.  Ethics advice, information, and the ICMA Code of Ethics are available online at icma.org/ethics.