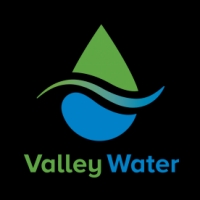 BUDGET MANAGER
Santa Clara Valley Water District, CA
Job Description
BUDGET MANAGER
$12,233.87 - $15,624.27 Monthly
Budget and Financial Analyses Unit (Position Code 0116)
Overview:
Valley Water (district) seeks experienced, qualified applicants for the position of Budget Manager, a middle management position that reports to directly to the Chief Financial Officer. This position is responsible for the development and administration of the annual budget in the Financial Planning and Management Services (FPMS) Division at Valley Water.
FPMS is a business division under the Chief Executive Officer. FPMS is responsible for providing oversight, leadership, and strategic support to ensure effective and efficient financial planning and performance, the generation of cost efficiencies, and fiscal accountability district wide. The division consists of 4 units and 2 programs: Treasury/Debt Management, Revenue Management, Budget and Financial Analyses, General Accounting, Continual Improvement, and Financial Planning.
The Budget Manager will be responsible for managing a team of budget analysts to ensure the timely and efficient preparation, compilation and production of annual operational and capital budgets. This includes reviewing revenue and expense estimates prepared by departments, rationalizing proposed programs in terms of district priorities and existing commitments, and coordinating cross-divisional projects as it relates to budget/finance. The Budget Manager will monitor project and division expenditures and indicate appropriate action; monitor and evaluate the efficiency and effectiveness of service delivery methods and procedures; and provide recommendations, within departmental policy, on appropriate service, and staffing levels.
Additionally, the Budget Manager will be responsible for maintaining effective working relationships with other special districts, city agencies, county offices, and state and federal departments involved in the budget related activities of the district, and is responsible for legislative review of those items which have budgetary or capital improvement impact; serve as the liaison for the assigned unit with other divisions, departments and outside agencies; negotiate and resolve sensitive and controversial issues.