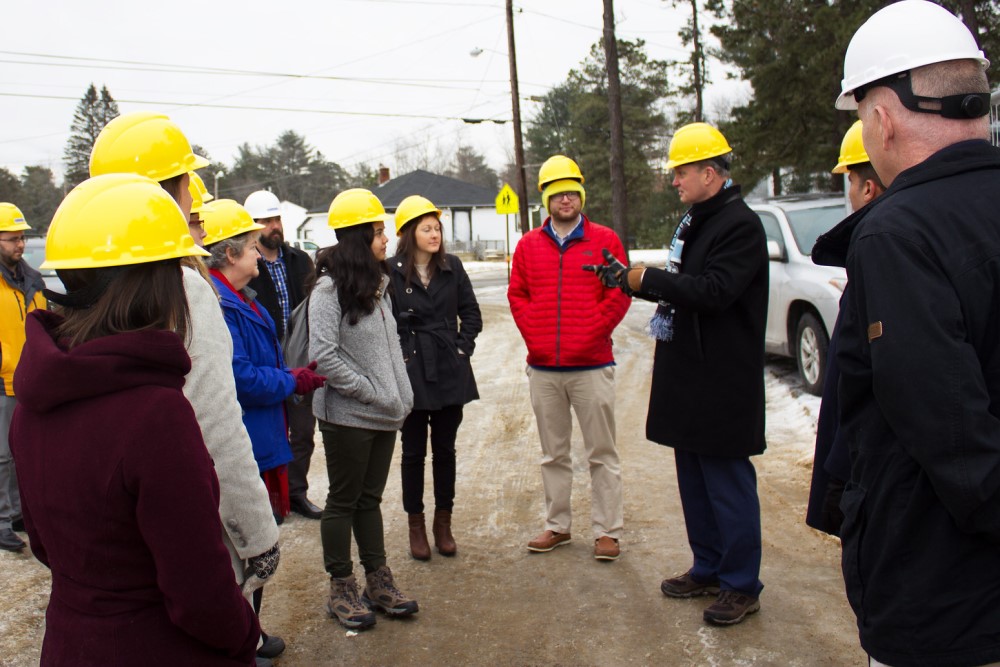 The Local Government Early Career Service Certificate recognizes graduating students in good academic standing who have completed or are in the process of completing a major service project for a local government organization. Students are nominated by their ICMA Student Chapter Faculty Advisors for their outstanding demonstration of a strong commitment to local government.  Nominations happen twice a year (November and April) to accommodate winter and spring graduates. If you are a faculty advisor who would like to nominate a student, email careers@icma.org.  
Winter 2020 Recipients

Aaron Norris | Auburn University    
Aaron holds a bachelor of science in interdisciplinary university studies with emphases in business, leadership, and philanthropy and nonprofit studies from Auburn University, as well as a master of community planning and a master of public administration dual degree with a graduate minor in economic development from the Auburn University Graduate School. He is originally from Andalusia, Alabama, and was recently hired at the Alabama Department of Commerce in the Business Development Division.
---

Anna Shields | University of Delaware
Anna is from Wilmington, Delaware, and just completed the master of public administration program at the University of Delaware. Her undergraduate degree is in political science and public policy, with minors in women's studies and legal studies. She would like to work in state and local government policy analysis and is particularly interested in health, labor, housing, and criminal justice policy.
---

Bryant Williams | Georgia Southern University           
Bryant is from Arlington, Georgia. He received a bachelor's degree in political science from Fort Valley State University in 2018. He has also obtained a master of public administration degree with a concentration in public management from Georgia Southern University in 2020. He plans to work in a management position for a local government.
---

Challie Pizano | The University of Texas at Dallas   
Challie has been working for the Denton Fire Department for 16 years. He just completed a master's degree in public affairs at UTD and looks forward to applying everything he learned to a career in local government.
---

Jeremy Kimble | University of Connecticut    
Jeremy grew up and has lived in Watertown, Connecticut, for his entire life. He received his undergraduate degree in psychology with a minor in sociology at UCONN, where he learned about the MPA program. After graduation, he was accepted into the MPA program and began his journey into the public sector. After graduation, he hopes to continue working in local government in Connecticut. 
---

Kevin Noreikis | Northern Illinois University 
Kevin completed his undergraduate degree from Governors State University, and has just graduated with a master's in public administration from Northern Illinois University. He currently lives in Tinley Park, Illinois. 
---

Nicole Cuadras | University of La Verne 
Nicole is a community information specialist in management services for Ontario. She graduated from the University of La Verne in 2013 with a bachelor's in communications and in 2020 with a master's in public administration. She hopes to continue a long and successful career in local government.
---

Nicole Koehn | University of Central Oklahoma 
Nicole graduated this fall with an MPA with a focus on urban management from the University of Central Oklahoma, where she graduated with honors. She also received her undergraduate degree from the University of Central Oklahoma in general studies with dual minors in business administration and Spanish in 2014. Originally from Norman, Oklahoma, Nicole has made Edmond her home for the past 11 years and has been the Carl Reherman intern at Edmond since February 2020. Future goals include staying on with Edmond, helping with process improvement and increasing the level of customer service delivery to citizens. She is also concerned with making Edmond more sustainable through the development of a Green Business Certificate Program, working alongside the Sustainability Department.
---

Zach Bartush | The University of Texas at Dallas 
Zach received his undergraduate degree from Austin College in Sherman, Texas, and recently completed a master of public affairs at the University of Texas Dallas in December 2020. Other than a two-year period during his Americorps VISTA service in Ohio, Zach has lived and worked in the North Texas region. Zach currently works as a community relations coordinator at Fluor Corporation to implement the local giving, volunteerism, and other specialized community outreach programs for the company.  Post-graduation plans will see him continue in his current role and pursue opportunities to work with public and private entities to improve the health and well-being of communities. 
---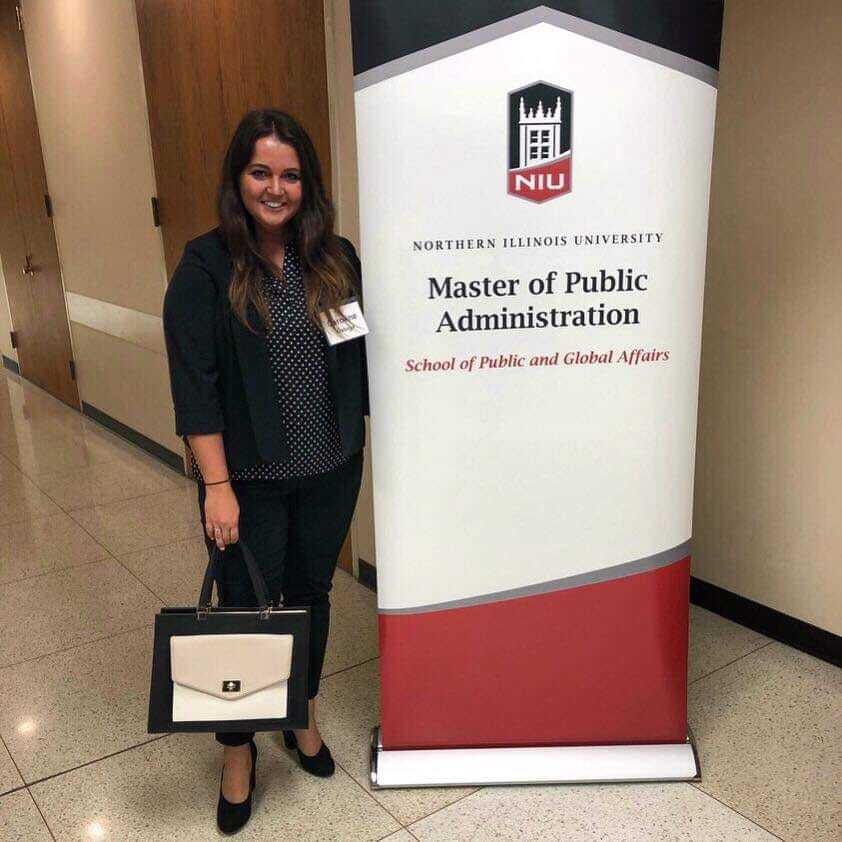 Caroline Gabiga | Northern Illinois University
Caroline is from Bloomingdale, Illinois. She is currently a Senior Management Analyst in the Village Manager's Office for the Village of Elk Grove. In December of 2020, she graduated with her MPA from Northern Illinois University. She received her undergraduate degree in Sociology in 2016 from Eastern Illinois University where she also minored in Spanish and Criminology. As a recent graduate from the MPA program, she plans to continue learning through various professional development events, projects, and take advantage of any opportunities that come along during her career in local government.  
Not Pictured:
Demarcus Powell, The University of Texas at Dallas
Morgan McCoy, The University of Texas at Dallas
Sheniqia Haynes, University of Central Oklahoma
Sung Chul Woo, The University of Texas at Dallas