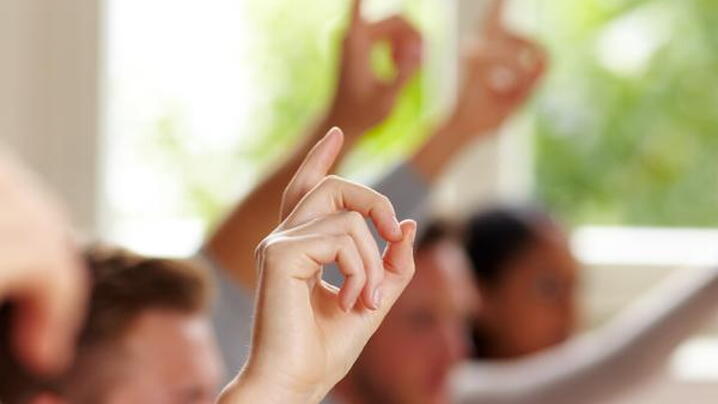 We've collected a year's worth of our greatest ideas and practical strategies on the topic of community engagement to share with you before the 2018 ICMA Annual Conference arrives in September. This year, a portion of the educational sessions will focus on redefining community engagement. 
Engaging residents and other stakeholders in the community-building process is essential to a jurisdiction's success. Such engagement can increase understanding, result in better and more sustainable decisions, and build trust. It can also foster more cohesive communities and increase resident satisfaction. The biggest challenge for local government managers is to understand which strategies and tools to use to create a sense of belonging within their communities, regardless of size. The content below provides insight into the manager's role in the engagement process, as well as a combination of strategies and tools that produce meaningful engagement. 
Our choice is in our role as local government officials. What will we choose to do? Ignore? Inform? Defend? Or will we host?
Unfortunately, most approach social media as a one-way communication tool while shying away from its true potential, which is two-way engagement. This type of engagement is an ideal approach to understanding that social media is a medium to engage your community, not just push out information to residents.
By supporting a community-led initiative, the city of Greensboro, North Carolina, revamped its budgetary process and ignited engagement in the community.
Evanston set about doing intentional, focused, and good work around the issues of equity and empowerment and is committed to doing so in full conversation with the community.
Growing Up Boulder and the city of Boulder, Colorado, are actively involving all stakeholders to make it a child- and youth-friendly city. To learn how they are doing this with such success, we caught up with Growing Up Boulder program director Mara Mintzer to get tips and advice on how to make your community a child- and youth-friendly place.
There are more effective, efficient, and inclusive ways to harness resident opinion. Here's how.
Done well, online community engagement can really change the way residents feel about a city or county.
Arlington County, Virginia, has deployed multiple initiatives and programs to live up to its name as the "Best City for Millennials."
By supporting the arts and encouraging renovations, the city of Colquitt, Georgia, revived its community and economy.
Why surveys are valuable for finding out what residents want and need.
For more insight on community engagement in local government, attend the 2018 ICMA Annual Conference in Baltimore, September 23-26, 2018.
New, Reduced Membership Dues
A new, reduced dues rate is available for CAOs/ACAOs, along with additional discounts for those in smaller communities, has been implemented. Learn more and be sure to join or renew today!